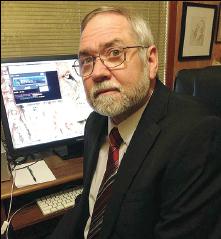 I noticed the other day that many people refer to the Cajun dish of smothered corn as "corn maque choux." I know I'm being picky, but since this dish is always made with corn as the main ingredient, why include the word "corn" in the name? It's redundant, like "hot water heater" and "hose pipe." It made me think of other food and drink items that have questionable names.
There's a disturbing (at least to me) trend lately to throw a bunch of food in a bowl and eat it. Kind of like a tossed salad but warm and usually including meat. We had something similar back on the farm when I was a kid. We called it "slopping the hogs." I think this bowl idea was started by the Chipotle restaurant chain. You know, the folks that made it unnecessary to go south of the border to get a raging case of Montezuma's revenge.
The Banquet frozen food company now has 'mega bowls" featuring "huge portions of your favorite foods." These may be delicious, but I'll never know unless a friend is eating one and offers me a bite. Both me and our publisher here at the Journal enjoy Marie Callender's frozen chicken pot pies. The company now also makes "chicken burrito bowls." Sorry, but if it ain't wrapped in a tortilla, it ain't a burrito. By the way, "burrito" is Spanish for "small donkey." Don't ask me.
Let's discuss pesto sauce. Pesto is fresh basil, olive oil, garlic, pine nuts, butterand Parmesan cheese all ground up together. If you substitute the basil with parsley or cilantro, I don't know what you have, but it's not pesto. If you substitute the basil with kale or lawnmower scrapings (interchangeable) you should probably be brought up on human rights charges in front of an international tribunal.
Maybe six or seven times a year I'll treat myself to a Martini. A Martini is two ounces of topshelf gin (I like the old standbys Tanqueray or Beefeaters) and a quarter ounce or so of dry vermouth shaken or stirred and served with a cocktail onion or olive. The less vermouth, the dryer the Martini. That's it. Anything else is NOT a true Martini. Well, maybe a dirty Martini could pass, although why anyone would want to assault the complex taste and aroma of the noble juniper berry with olive brine is beyond me.
We went to see a comedy show in New Orleans a few years back. The venue offered a "Martini Bar." I had no idea there were so many candyass drinks disguised as Martinis. A chocolate Martini? How about "Liquid Alcoholic Nestle Bar?" A vodka Martini? I like "Ruptured Russian." Save the potato juice for Bloody Marys and screwdrivers, Ivan.
Now I'm beginning to sound like a grouchy old man, but you know what they say. Inside every grouchy old man is a grouchy young man wishing he still had the strength to punch you in the teeth and get away with it.
Of course I'm not really a grouchy old man and none of this stuff really bothers me. I just find it silly. Let's just say I'm a bemused old man.
If you need me for anything I'll be over in the corner washing down my bowl of small donkeys with a Ruptured Russian.
Bon appétit!