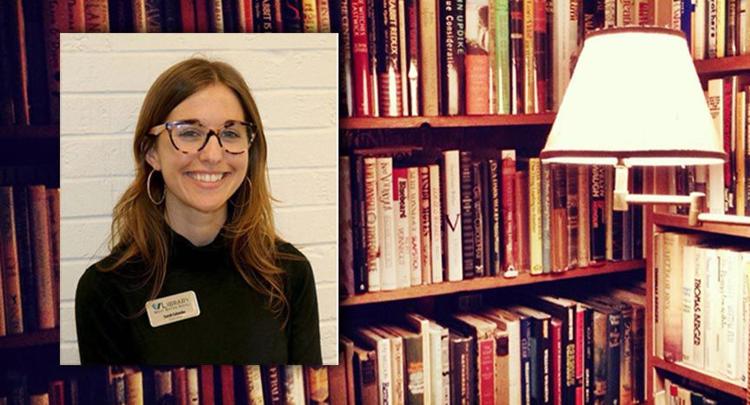 Every once in a while, a lucky reader comes across a book that checks all of her boxes. For me, that's funny, thought-provoking, and intriguing. Throw in a few science fiction elements and I'm sold. Hank Green's debut novel, An Absolutely Remarkable Thing was that magic combination for me, one of those books I read in just a few sittings and looked forward to diving back into every night before bed.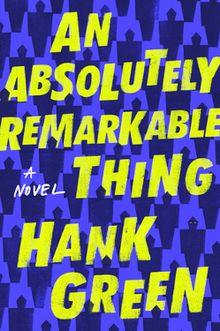 Some readers may know Hank Green's name from his collaborations with his YA writing superstar brother, John Green (The Fault in Our Stars, Paper Towns, Turtles All the Way Down). John and Hank have a popular YouTube vlog (video blog) called "Vlogbrothers." They also have an advice podcast called "Dear Hank and John." Hank's list of projects is lengthy from there, with educational videos, video fan conferences, and gaming companies just to name a few.
An Absolutely Remarkable Thing is Hank Green's first book and it is a delightful debut. The story follows April May, a twenty-something graphic designer living in New York, drowning in student debt, who hates her job. One day April walks by a statue that looks "… like a ten-foot-tall Transformer wearing a suit of samurai armor..." and calls her friend Andy to make a video of the statue, which she thinks looks interesting. The next morning, Andy and April wake up to find out that these statues have appeared in cities all over the world, all at the same time, and no one saw them being installed. April and Andy's video is the first to document the statues and thus April is thrust into the limelight. She travels from talk show to talk show, gets a book deal, and is followed by millions on the Internet.
The journey of April May and her friends to uncover the mystery of "The Carls" as the statues become known is full of fun puzzles, a dream that catches like a virus, and plenty of skeptics who want The Carls out of their cities. Are they art pieces? Extraterrestrials? Robots? Besides the intrigue of what exactly The Carls are doing on planet Earth, the story delves into celebrity and social media in its depiction of how April May changes, treats those closest to her, and risks losing her identity in favor of the carefully crafted celebrity version of herself she presents to her audience.
A fun, thoughtful, and adventurous read.