Brusly High School student Ravyn Fontenot hosted West Baton Rouge's First Annual Autism Awareness Walk Saturday, May 11 at Lukeville Park.
Sponsors, walkers and runners helped raise money for the Autism Society of Greater Baton Rouge.
Shaeeta Williams, the owner of Coach Sha's Bootcamp and sponsor of the walk, warmed up the crowd with aerobics before hitting the road.
Guest speaker Beryl Hebert, the president of the Autism Society of Greater Baton Rouge spoke about the importance of awareness. The goal of the society is to improve the lives of everyone affected by autism.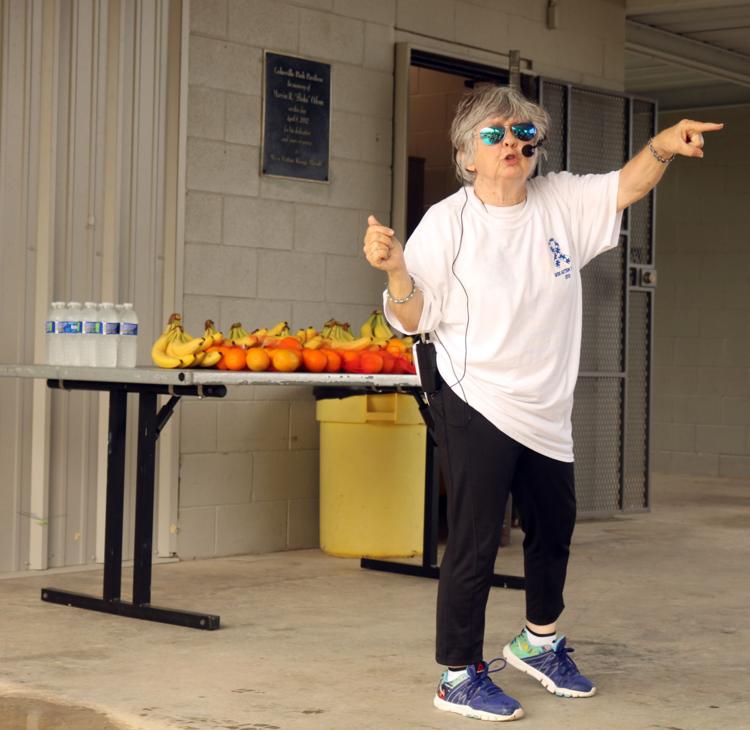 "We want people to know that those on the spectrum are different but not less," Hebert said. 
The Second Annual Autism Walk is already in the works, Fontenot said. She expects the fundraiser to grow and improve with each year, she continued. 
The Brusly Police Department and West Baton Rouge Sheriff's Office escorted participants on the run and walk.