Dr. Michael Berthelot, owner of Rockin Mozart Academy and Music Director at MSA West, has a significant influence on musical education in both West Baton Rouge and Iberville parishes. This year, Berthelot is partnering his musical mind with the West Baton Rouge Museum to host a blues program for middle-schoolers.
As an educator, Berthelot earned the title 2018-19 MSA West Middle School Teacher of the Year. Music is a family affair for the Berthelots. His wife, Dorela Berthelot is a concert cellist and both of their children, Dea, 6, and Dorian, 10 play two instruments each.
The Brusly native teaches a variety of music and band-related classes at MSA West, including a dual-enrollment music appreciation course. He also instructs the string orchestra, full orchestra and concert band. In each group, Berthelot creates a strong culture of excellence, MSA West Director Monte Burke said.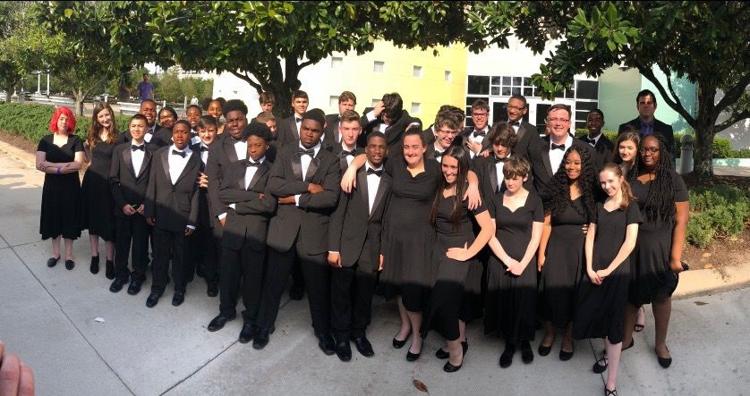 Under his direction, the MSA Instrumental programs have won several local and national competitions since the school's inception in 2008. This year, the MSA West Full Orchestra earned the Sweepstakes trophy, the highest honor given, at the LMEA District Festival. The concert band and orchestra also took home several awards during the Festival Disney in Orlando, Florida. The Concert Band performance earned a superior rating, Best in Class and third place overall. The full orchestra also earned a Superior rating.
"The biggest thing about Dr. Berthelot is that he is extremely passionate about his band program," Burke said. "...He takes it personally for his students to be successful and achieve at the highest possible level."
When he's not teaching students at MSA West, Berthelot teaches music classes at his two Rockin Mozart locations in Port Allen and Plaquemine.
This year, Rockin Mozart is partnering with the West Baton Rouge Museum to create a free blues program for West Baton Rouge sixth and seventh graders. The program will kick-off at the beginning of the 2019-2020 school year.