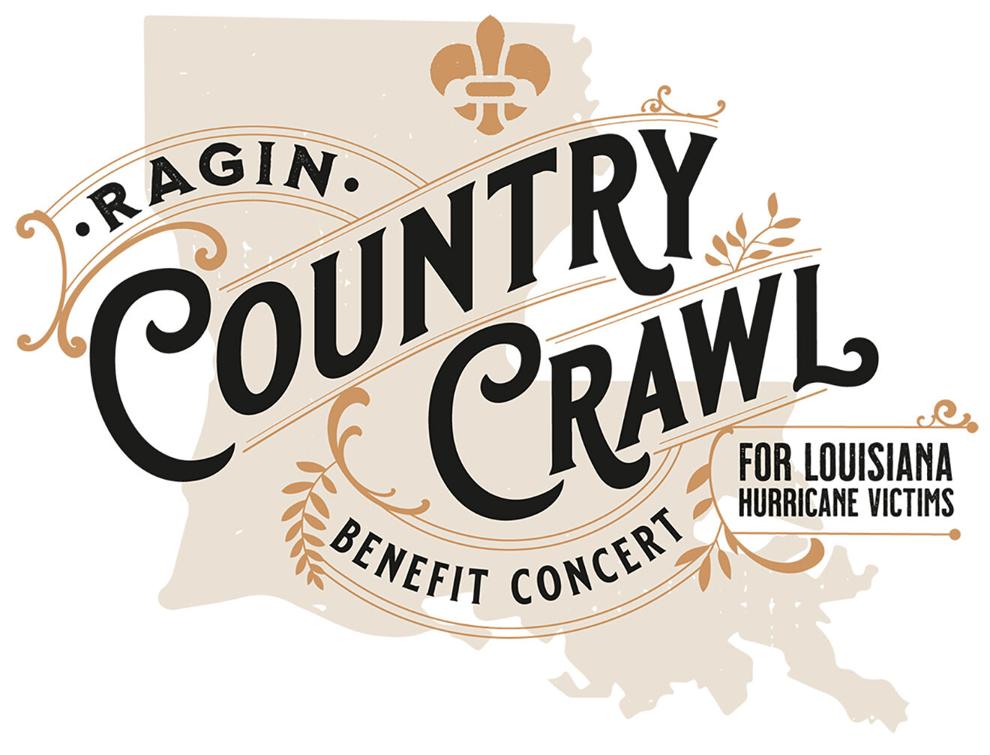 As South Louisiana continues to recover from two of the largest hurricanes to hit the region, the star-studded Ragin Country Crawl benefit concert, scheduled on Sunday, November 7 at the Cajundome in Lafayette, La., will bring relief to residents via donations to local organizations. Even more, the concert will bring residents together to celebrate the strength and resilience of Louisiana.
Country music powerhouse Lee Brice will headline the benefit concert, with additional performances by ACM and CMA Award-nominated artist Randy Houser, country rapper Colt Ford, and popular country disc jockey Dee Jay Silver.
Proceeds from the concert will be directed to disaster relief efforts for victims of recent hurricanes that have impacted Southern Louisiana. Local leaders on the frontlines of the recovery effort will be enlisted to ensure that proceeds benefit those most in need. The event is presented by CMR Construction & Roofing and produced by Mike Flaskey Entertainment.
"It's a great honor for me personally to come out and play a small role in helping out the proud, resilient people of Louisiana," said Brice. "Country music has a special power to unite and uplift, and I look forward to taking the stage and inspiring fans to take action and lend a helping hand to families and communities facing a long road to recovery."
General public ticket sales are available at ragincc.com.