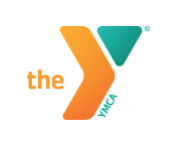 The Dow Westside YMCA aims to improve individual's health and well-being by providing programs and activities that promote wellness, reduce risk for disease and help others reclaim their health. These programs and everything else the Y does are in service of making everyone—our Ys and our communities—better. The result is a country that values health and communities that support healthy choices. That is why the Y is opening their doors for one week, October 20-27, to provide free access to everyone in the community to take advantage of the many resources that are available. Visitors can learn about setting goals, explore or become educated about the Y's many community-based programs, such as the Diabetes Prevention Program and the Healthy Family Homes program. 
The Y is committed to individual and community health and is dedicated to educating the public on the importance of healthy habits and lifestyle choices. The Center for Disease Control and Prevention recently issued a report focusing on chronic diseases, and how they can be prevented by eating well, being physically active, avoiding tobacco, maintaining normal blood pressure, and getting regular health screenings. Much like the CDC, the Y wants the community to avoid chronic diseases, and in doing so, improve the health of the city.
The YMCA is no stranger to establishing community partnerships, allowing business, civic and government leaders to support a common goal- community integrated health. This effort brings together traditional health care systems, prevention programs and social networks in a highly accessible way for a broad population. The Dow Westside YMCA and their partners strengthen these connections that build good health in the community beyond simply the absence of illness. Community integrated health is the health care of the future.
During the week of October 20-27, everyone is welcome to visit the Dow Westside YMCA and utilize the facilities upon presenting a valid driver's license or photo ID (visitors under the age of 18 must be accompanied by an adult). We are proud to offer this opportunity. Through the Y, we all can explore ways in which prevention can play a key role in improving community health. On October 27, the Y will conclude its Community Health Week and celebrate National "Make a Difference Day" with an open house. To learn more about Community Health Week and other Y initiatives, please visit ymcabr.org.