For the second year Baton Rouge Green is teaming up with the Mid-City Makers Market for their Green Up Red Stick fundraiser supporting the local non-profit dedicated to planting and preserving trees and green spaces.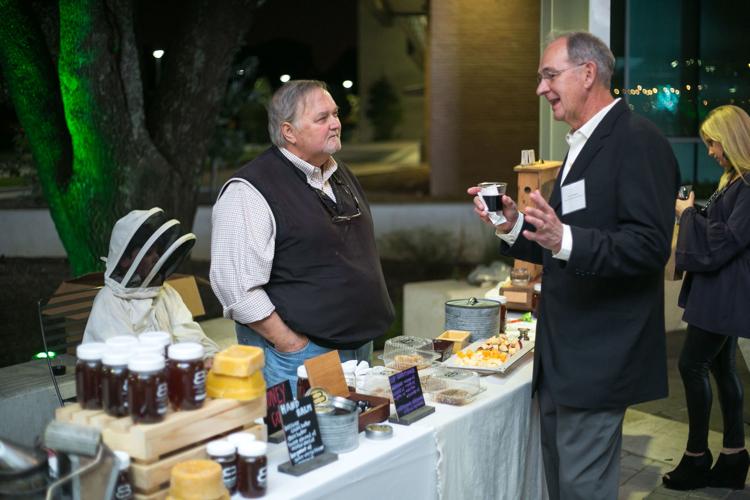 Green Up Red Stick will be held Saturday, October 19, at the Main Library at Goodwood at 7pm. Tickets are $50.
Mimosa Handcrafted Founder Madeline Ellis was the first to sign on to the idea in 2017.
"I'm an artist with a professional background in Landscape Architecture, so the Green Up Red Stick concept where makers and artists help raise funds for Baton Rouge Green is a collaboration between my two favorite worlds! I'm excited and honored to be a part of an event that helps support such a wonderful asset to our city," Ellis says.
Fifteen Makers were selected to participate. Each will be selling their locally created goods in an exclusive market setting, and each is donating one specially chosen item for silent auction, with those proceeds going to benefit the mission Baton Rouge Green.
These fifteen will include:
1. Agenda Trading Co., an apparel and merchandise company featuring outdoor-inspired messaging, run entirely by Jacob Bennet from his 225 sqaure foot garage, 2. Baton Rouge Succulent Co., specializing in succulent and cacti, from the rare and beautiful to the weird and other worldly operated by Roz Fransen.
3. Molly Taylor of Beneath the Bark Wearable Wood, who focuses on using reclaimed wood in her jewelry.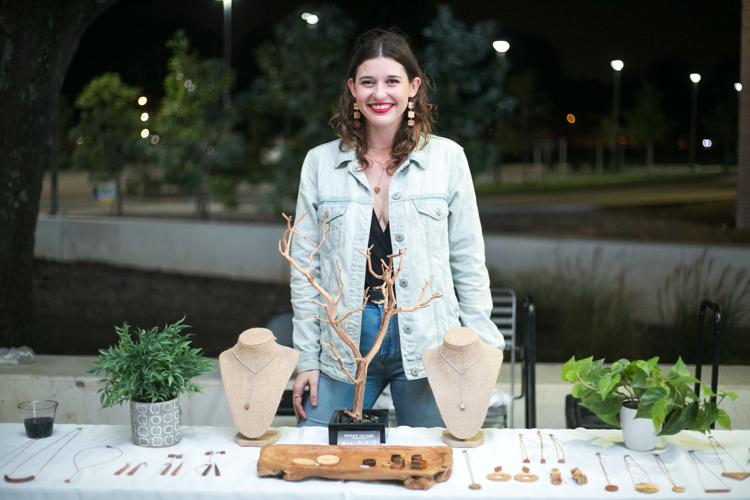 4. Biggie Bee Keep, whose honey is produced in the wildflower fields on the West Bank of the Mississippi River near Hwy 190 by Doug Wilkinson, and whose mission is to increase awareness of the necessity of bees to our natural ecology.
5. Côte á Côte, Patrice Ellis' collection of handmade ceramics and birdhouses.
6. FIREFLY jewelry, Elizabeth Martin's concrete and metal jewelry that "inspires light in the darkness."
7. Ghada Henagan, ceramic artist creating handmade, functional home goods and decorative wares in her home studio.
8. Hands Producing Hope, an ethical fashion brand specializing in jewelry and home goods made with ethical practices, empowering women to rise above poverty. Hands Producing Hope is founded and operated by Rebecca Gardner, with goods produced in Baton Rouge, Rwanda and Costa Rica.
9. The Maybe Collection, Paula LaFargue's clothing line using strictly natural linens, to ethically make comfortable, functional, beautiful women's garments produced with minimal environmental impact
10. Ellis's Mimosa Handcrafted, whose jewelry is often inspired by local flora and fauna.
11. Mythos Apothecary, all natural, plant based, and handmade skin care, herbal remedies, and fragrances founded and operated by Tabatha Semien.
12. Nice Stems, Mitchel Provensal's urban-farmed cut flowers grown in the Baton Rouge city limits.
13. Samara Thomas, an artist who creates unique original pen and ink drawings of plant life, in addition to larger mixed-media works.
14. Shaun Hebert of Southern Concrete Studio, with his molded concrete planters and curios that present thoughtful contrast between modern architectural style and nature.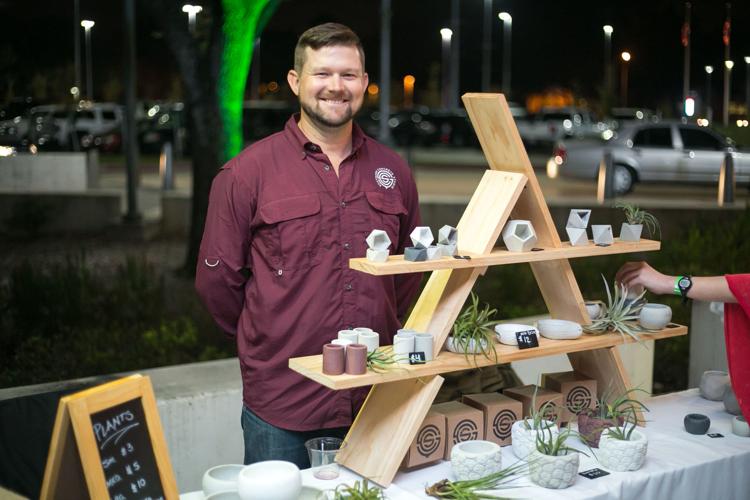 15. Josh Wascome of Wascome Woodworks who crafts home decor, furniture and cooking tools from salvaged wood
Green Up Red Stick will also feature local food and Green Up Red Stick will also feature local food and beverage establishments and creators, including Southfin Southern Poke, MJ's café, Beausoliel, the soon-to-open 3Tails Wine & Cheese, City Gelato, and beverages being poured on site by Tin Roof Brewery and Mid City Craft & Brew, and donated products from Baton Rouge Coca-Cola. Local band Captain Green will be playing live. 
Hannon Jeweler's is again donating their exclusive raffle item, a handmade rose gold tree pendant on an 18' chain featuring 15 Columbian emeralds and two diamonds, a retail value of $5,300. Raffle tickets are available at batonrougegreen.com for $25, with all proceeds benefiting Baton Rouge Green.
"Baton Rouge Green's work benefits every citizen, every day. Proceeds from Green Up Red Stick will allow this crucial work – which is not just environmentally significant, but culturally and economically invaluable to all of us – to continue," Executive Director Sage Foley said.
Special thanks go to Green Up Red Stick's Canopy Sponsors for making the event possible: Susanna Atkins, Bofinger's Tree Service, Cox Communications, The Dow Chemical Company and Faulk & Winkler CPAs.