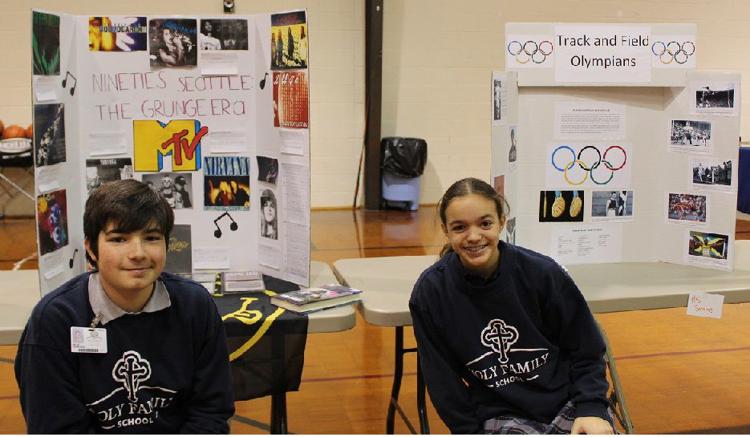 Holy Family School held the first Social Studies Fair in nearly two decades on Friday, Jan. 12 in the Parish Hall. Students presented their unique projects on a variety of categories including Louisiana history, economics, sociology, and political science. Students chose their topics and explored them through the at-home project over the Christmas break.
The Parish Hall was filled with tri-fold posters explaining the history and importance of events, people and places. Some presentations included king cake, soccer balls, and miniature airplanes.
Students showcased their work with oral presentations to judges from around West Baton Rouge who volunteered to be a part of the Social Studies Fair.
In total, 42 students participated in the project, creating a diverse Social Studies fair exploring everything from Led Zepplin to Louisiana's economic role in World War II to Henry Watkins Allen to Amazon. Holy Family teachers, most notably Social Studies teacher Pat Crocker, organized the event.