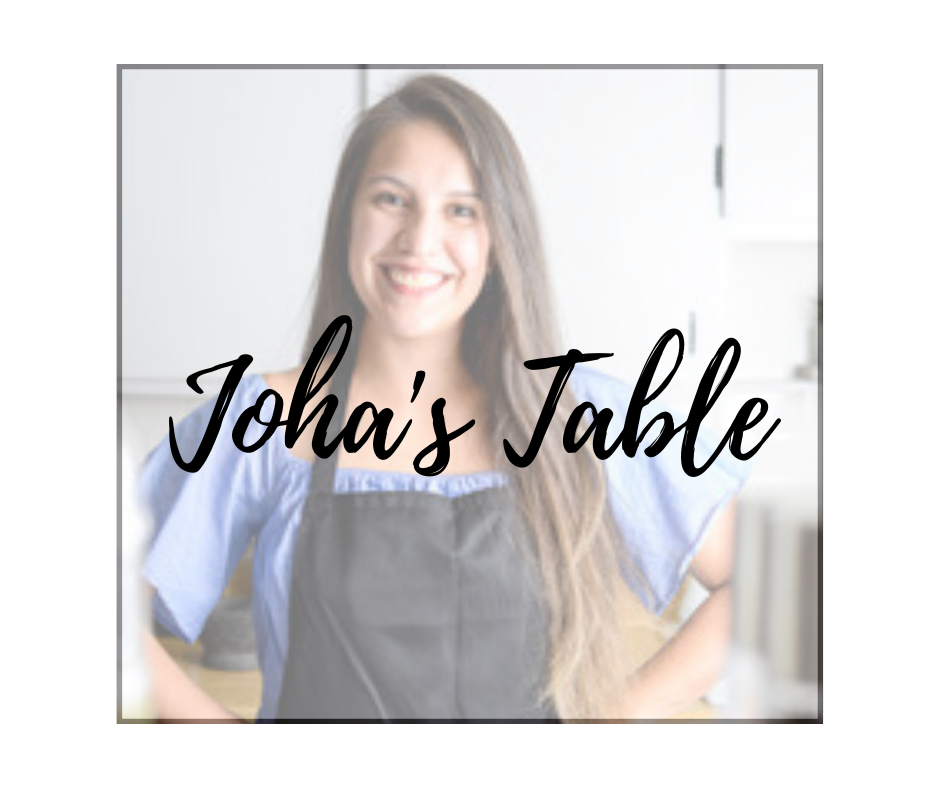 Recently, I unintentionally took quite a walk down memory lane. I opened my computer and, for some reason, began to look through notes that I had written years ago. I found all kinds of things, from old recipes to existential notes about life.
In many cases, what I had written was only a phrase; no explanation, no context. While reading, I could often remember the exact moment I was writing.
Has that ever happened to you? When reading an old journal entry transports you back in time to the moment you wrote that entry.
Some notes reminded me of good seasons, others not so much. Some were full of excitement for great moments of success and amazing experiences, others reminisced of times of loss and difficulties. But each note reflected one thing: life.
One of the cool things I found was this quote by Clifford Crozier: "I don't have many failures. If I'm making a cake and it fails, it becomes a pudding."
I heard this a few years ago while watching a documentary about centenarians (people who reach the age of 100+) who were asked about the things they regret in their lifetime and the lessons from their years walking on this earth. His answers were so full of wisdom and funny at times, but this phrase really stuck with me.
Mr. Crozier said that even in his old age he baked his own bread, and for some reason his wise words took so much weight off my shoulders and gave me a new perspective about what I was going through at the time. It was encouraging and impacted me, so I decided to type it out and make a note to remember!
The funny thing is, before I had finished reading through my archive of old notes, I had tried to make one of the old banana bread recipes that I'd found. I didn't realize until I had already started, though, that I didn't have enough bananas. So, I changed a few ingredients here and there, and by the time I finished baking, I had created this fruity almond-banana(ish) bread. Maybe now I have a story to tell for when I become a centenarian!
So, from my old notes, I created a new delicious bread, and I wanted to share my recipe with all of you during these double-hurricane-in-the-midst-of-a-pandemic days. Give it a try and enjoy! And if your attempt goes awry, look at it as an opportunity to create something new!
Joha's Almond Fruity Bread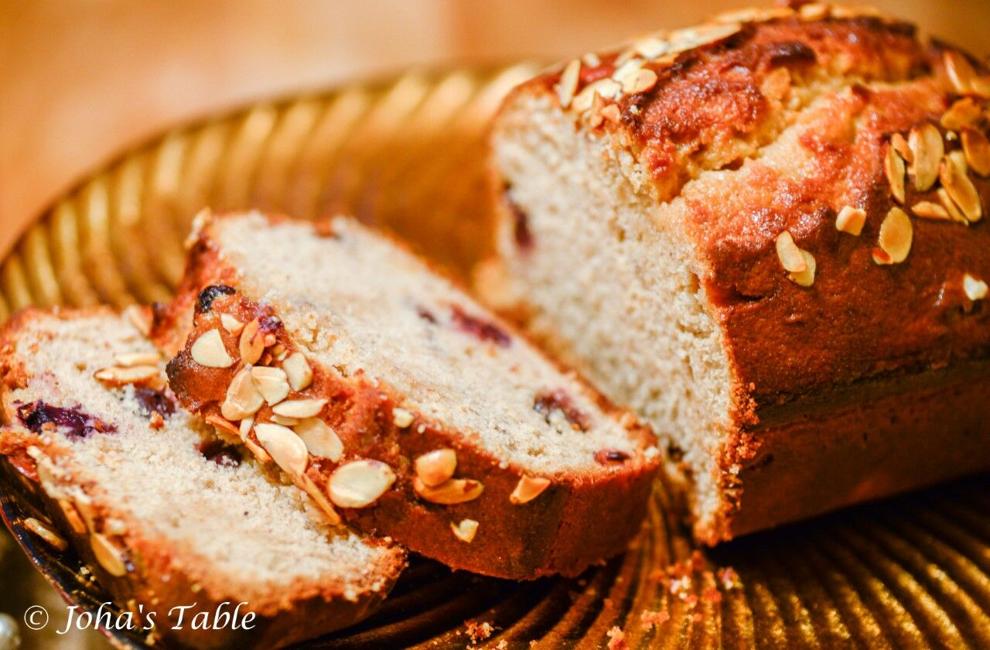 INGREDIENTS:
1 cup all-purpose flour
1 cup whole wheat
3/4 teaspoon baking soda
1/2 teaspoon salt
1 cup granulated sugar
1/2 cup brown sugar
1/4 cup butter, softened
3 large eggs
1 cup mashed ripe banana (2-3 bananas)
1 1/2 cup blueberries
1/4 cup plain low-fat yogurt
3 tablespoons spiced rum
1/2 teaspoon vanilla extract
1/2 cup almonds
1/2 cup powdered sugar
2 tablespoons fresh lime or lemon juice
INSTRUCTIONS:
1. Preheat oven to 350°.
2. Combine flour, baking soda, and salt. Whisk together.
3. Place granulated sugar and butter in a large bowl; beat with mixer until well blended. Add eggs, one at a time, beating well after each addition.
4. Add banana, yogurt, rum, and vanilla; blend.
5. Add and stir-in dry ingredient mixture.
6. Add blueberries and almonds. Mix with the spatula.
7. Poor the batter into a 9x5-inch loaf pan coated with butter and flour; sprinkle almonds (or nuts of preference) on top
8. Bake at 350° for 1 hour (the bread is baked through when you insert a toothpick in the center and it's clean when you pull it out).
9. Cool in pan for about 10 minutes and move to a cooling rack.
10. Mix lime juice and powdered sugar and whisk. Drizzle over the warm bread and let it cool completely on the rack.
Enjoy!