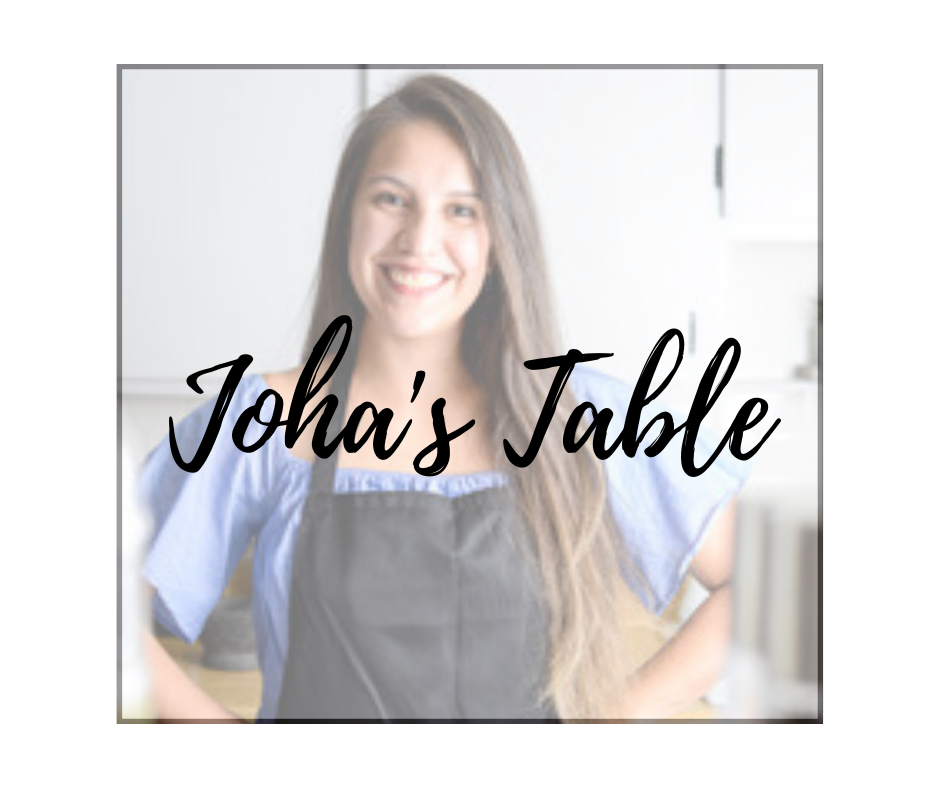 I like challenging myself in the kitchen. It always stretches me in areas that I, otherwise, would not change or improve. This week, as a pot of chili simmered on my stovetop, I was reminded of a fun challenge I got into a couple of years ago. 
My husband and I used to have a weekly Bible study at our home. I would usually cook something and, after sharing a meal together, we would begin our study. One day, after stocking up on high quality ground beef at a bargain, I decided to challenge myself to cook a different dish every week using ground beef as the main protein. I would just keep doing it until I ran out of ideas for dishes or until somebody in the group noticed. 
To my surprise, many Bible studies later and nobody in the group noticed that I had been serving ground beef to them for months! I found a seemingly infinite number of dishes made from ground beef, from Italian classic dishes like lasagna and Bolognese sauce, to middle eastern kebabs and kafta. I had a blast each meeting that passed as people mentioned it was the first time they had tried a particular dish I'd made, or would ask questions about what "exotic" dish I was sharing with them that day. Many times, I was very tempted to tell people what I had been doing, but decided to keep silence and keep playing my game. 
Lasting about six months, the self-challenge taught me an important lesson: presentation, spices and a myriad of techniques truly made the difference – even when I was using the same main ingredient. 
The same happens in life. Each of us have good and bad moments, happy and sad events, losses and gains, etc., but the most important thing is knowing what to do with those accumulated experiences, and learning the art of flavor creation according to each new season. 
Chili was one of the last dishes I made for that challenge. It's one of those common dishes that many families have recipes passed down from generation to generation. And it's usually fairly easy to make. My recipe is very simple, quick, and a real life saver when I am in a hurry and have to feed a lot of people. 
As the temperatures continue to fluctuate on the cooler side, I wanted to share my recipe with you, in case you want to take a break from that big gumbo pot you likely made when the weather initially cooled!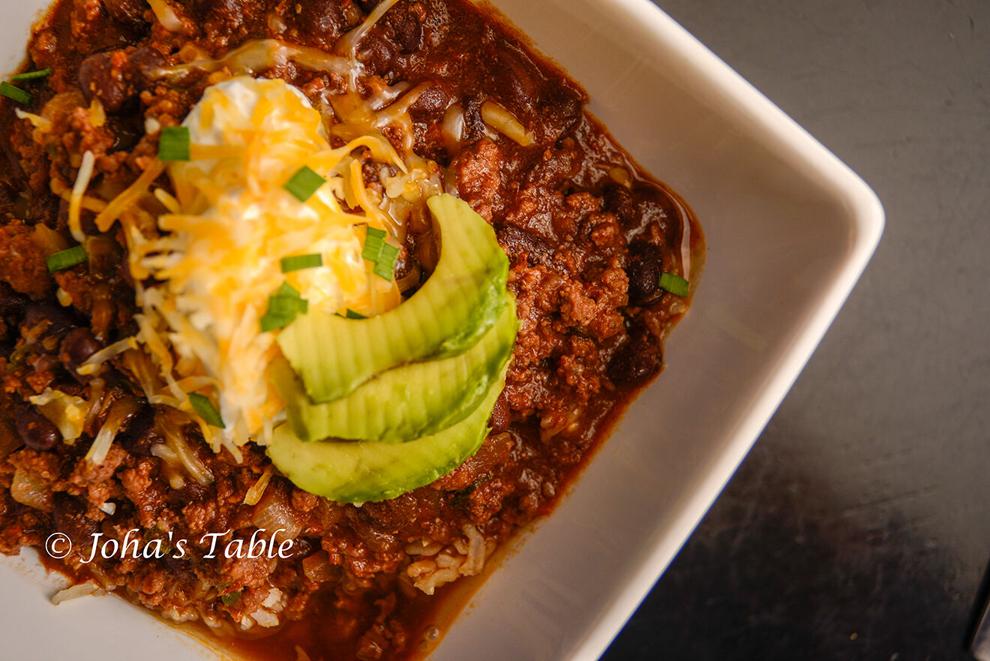 Joha's quick chili
 INGREDIENTS:
2 lb of ground beef
½ onion, finely chopped
1 bell pepper
2 garlic cloves, crushed
4 medium tomatoes
A bunch of cilantro 
½ teaspoon of oregano
½ teaspoon of paprika
A dash of cumin
2 cans (16oz) of black beans*
3 tablespoons of chipotle in adobo (La Costeña is my favorite)
Salt, to taste
Pepper, to taste 
*If you have homemade black beans even better. If using beans from a can, I recommend no other brand but La Costeña. 
INSTRUCTIONS:
1.Sautee the onions and bell peppers in a large pot for a few minutes on medium heat until onion is translucent. 
2.Add garlic and, almost immediately, add the ground beef, breaking it apart with a wooden spoon until beef starts browning. 
3.Add seasonings: oregano, paprika, cumin, some salt and pepper. Let it simmer for a couple of minutes. 
4.Chop 1 tomato into small chunks and add it to the simmering meat. 
5.Blend the other 3 tomatoes along with the chipotle and cilantro and a little bit of water. If you want your chili to be spicier, feel free to add more chipotle.  
6.Add the blended mix to the pot and add black beans. Stir well. Bring to a boil and leave it to simmer on low heat for a minimum of 30 minutes. 
7.Taste and adjust flavors. 
8.Serve on rice, with cheddar cheese, sour cream, tortilla chips (or Fritos!), and chopped green onions for garnish on top. 
Enjoy!