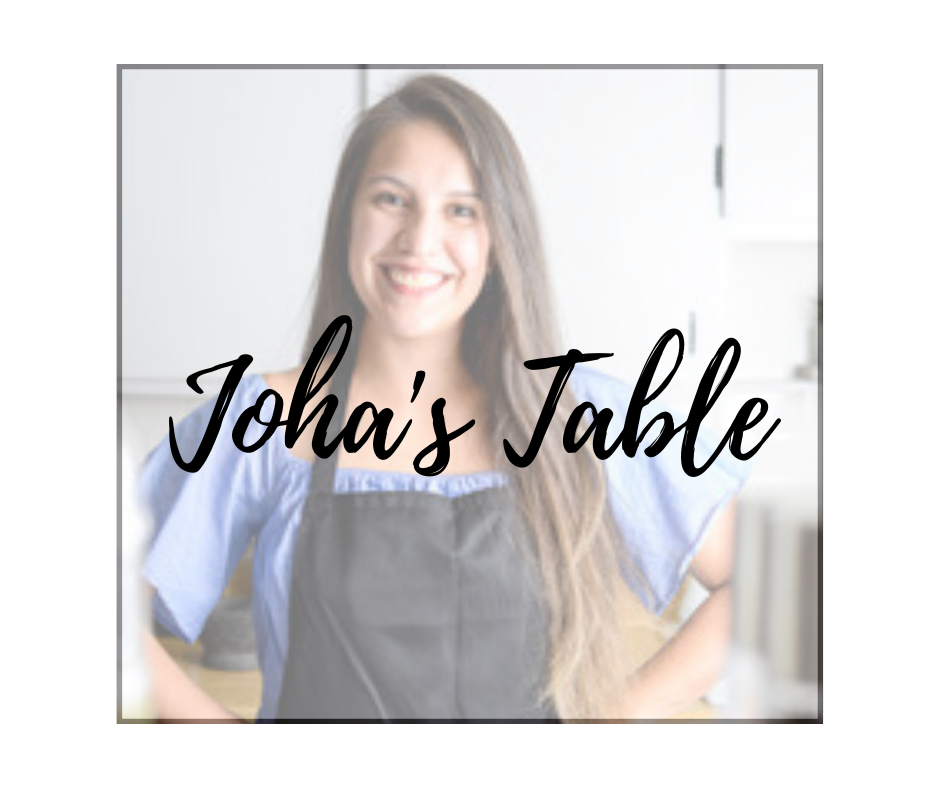 Did you know that potatoes originally derive from Peru? It's true; one of the wonders that the Inca nation gave the world is the potato. 
Over the years, some of my closest friends, who are Peruvian, have introduced me to their delicious and unique cuisine. Right away, one of the things I noticed about their diet is that it is heavy in potatoes. When I asked, they told me about the Incan origins of potatoes, and the age old technique of conserving potatoes during the cold winter in the Andes through a process of freezing them during the cold night and dehydriding them under the sun—creating a product known as "chuño." Throughout the years, this process has been the reason many groups have survived famine and/or inclement weather.
While visiting Peru a couple of years ago, I did the two of the things that I love most when visiting new countries: 1. Getting away from the touristic crowded areas to look for local spots where locals go – even better if I have local friends!
And 2. Walking around local food markets. I absolutely love the fresh produce, the spices, what they offer, how they sell it, the prices, etc. Most of the souvenirs I end up buying for friends, family and myself is food of some sort, especially local spices and products that are unique to those places.
While walking around a local market in Arequipa, Peru, I spotted dozens of types of potatoes. They were all different sizes, colors and textures, from the regular brown, red and yellow potatoes that we know in North America, to some blue (yes, blue!), bright yellow, red, bright purple, and pink. The sizes and shapes were so diverse and unique. I was told by the locals that there are more than 4,000 different types of potato! 
That day I remembered my friend's words: "When you go to Peru, you will understand how important potatoes are for us," and I understood the importance of this tuber in their extremely diverse cuisine. I have yet to meet a Peruvian who is not proud of their cuisine; they always carry a big smile when they start sharing about how exotic and delicious their foods are. 
In the future I'll share some of my favorite Peruvian dishes my friends have taught me to cook. For now, I want to share a quick, but delicious potato soup that you can make with potatoes commonly found in our region. It's perfect for when there's cold weather, and for those days when time has gotten away from you and you need quick ideas for dinner. What better way to warm up than with a good bowl of homemade potato soup and a good piece of homemade bread? 
Enjoy!
Joha's potato soup - Quick recipe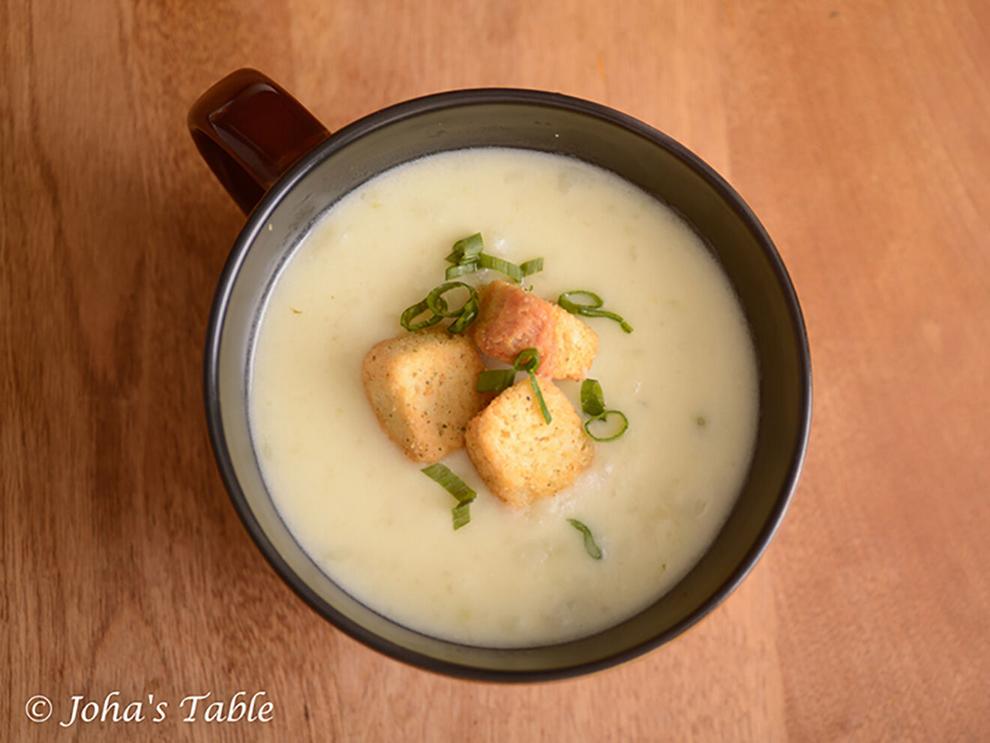 INGREDIENTS:
1 lb. of Russett potatoes, peeled and chopped 
1 yellow onion, finely chopped
2 cups of milk 
Chicken/veggie stock (as needed) *
4 Tablespoons of butter
1 Tablespoon of all-purpose flour  
Salt and pepper, to taste
INSTRUCTIONS:  
1. In a pot, on medium heat, sauté onion (with a teaspoon of oil of preference) for about a minute.
 2. Add potatoes and enough stock (or water) to cover potatoes (stock will give a better flavor). Cover pot and let simmer.
 3. In a small pan, on medium heat, melt butter and add flour, whisking constantly for about 40 seconds. When it starts to brown, slowly add milk while whisking until thickened and there are no clumps. It should take about 5 minutes.
 4. When potatoes are soft, smash using a potato smasher (I like the chunky consistency, but blend if you prefer smooth). 
 5. Add the thickened milk mix to the potatoes and stir for about 5 minutes. 
 Adjust salt and pepper, and garnish with some bacon, chives and/or croutons.  
 ¡Buen provecho!