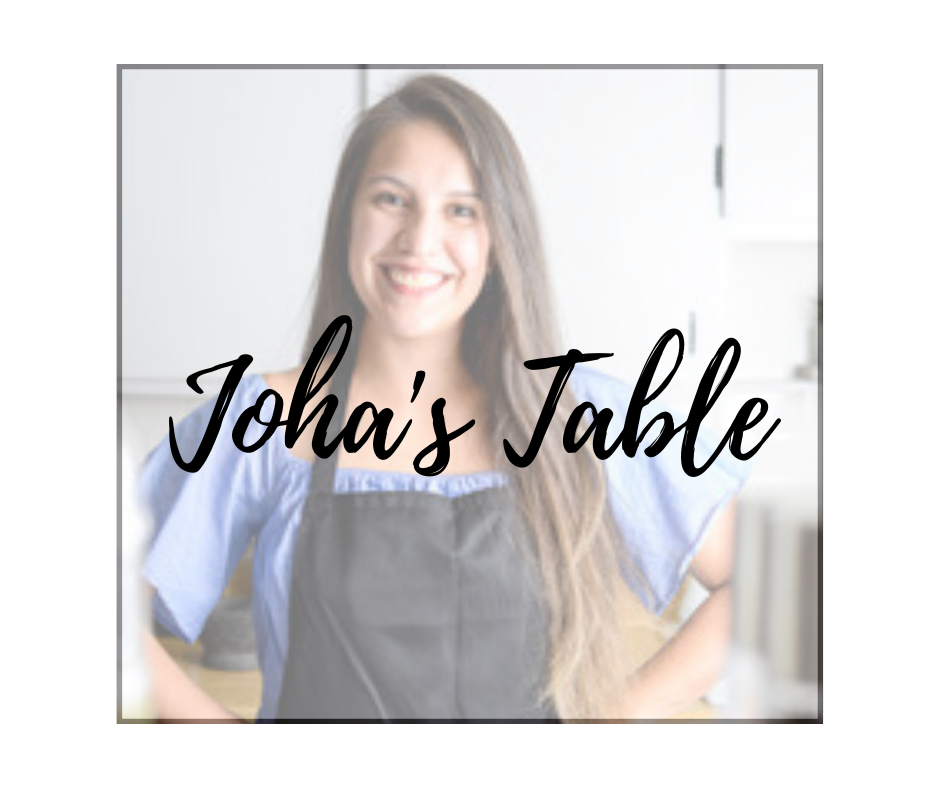 Pineapple Rice – a type of fried rice with pineapple and shrimp – has to be one of my favorite Thai dishes of all time.
At least it was, until I found out its roots are not actually Thai (it's still one of my favorites, it's just not Thai). That fact confused me because nearly every Thai restaurant I've ever been to serves the dish.
During my travels, I spent time in Thailand, where locals told me that Pineapple Rice is not part of their diet, nor do they consider it an actual Thai dish. In fact, I only saw the dish at restaurants in touristic areas.
I often ate the dish during my time living in Asia; and now, I can't taste the dish without thinking of my friend, Bere.
Several years ago, Bere and I traveled to Indonesia on a whim for a relaxing birthday vacation. I had just returned to Singapore from a work trip and was at home when she texted me.
She told me she had taken the week off. I told her that I had the week off as well and we should go somewhere together.
She upped the ante, suggesting, "We should go to the beach!"
It was the middle of December, and my birthday was only a couple of days away, so I agreed.
And just like that, we decided to go to the beach. Bere suggested Indonesia's Bintan Island, which was a cheap two-hour ferry ride from Singapore.
Within an hour after our text exchange, we met at the ferry terminal, bought tickets and headed to Indonesia.
We spent a couple of days resting and relaxing at one of the most beautiful beaches in that area. And I ate lots of Pineapple Rice. To this day, that trip remains one of the most relaxing times of my adult life.
Bere is a vegetarian, so she was able to eat the dish as well – she just removed the shrimp.
Now, when I think of Pineapple Rice, I think about Bere and our spontaneous trip to Indonesia and how she remains one of my best friends and favorite travel partners.
Pineapple fried rice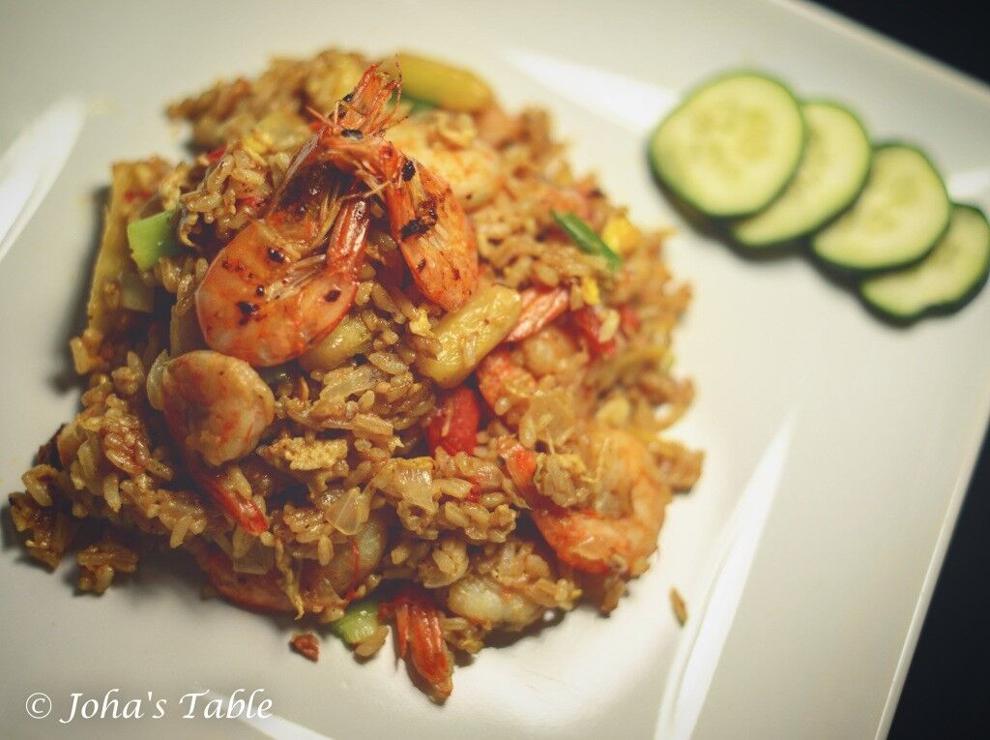 (2 -3 People)
INGREDIENTS:
1 Cup of cooked white rice (cold, or day old if possible)
10 large shrimp
1 egg
1/2 Yellow onion finely chopped
2 Green Onions chopped
1-2 Medium-sized tomatoes, seeded and chopped in 1/2 inches pieces.
2/3 Cup Fresh Pineapple, cut into 1/2 inch pieces. (*If you can't find fresh pineapple, use canned pineapple, drained and patted dry.)
1/2 Cup of roasted unsalted cashews
1 tsp Soy sauce
1 tsp Fish sauce
1 tsp Curry powder
1 tsp Sugar
1 Sliced Cucumber for garnish
1 dash of White Pepper
1 dash of Salt
2 tsp Cooking oil
INSTRUCTIONS:
Before starting, mix all the dry ingredients (curry, sugar, white pepper, salt) in a small cup. Mix wet ingredients (Soy sauce and Fish sauce) in a separate small cup and set aside.
(You can skip this step and mix everything directly into the pan while cooking.)
In a big frying pan, on medium-high heat, sear the shrimp on all sides. Remove shrimp from pan and drain the excess oil and set a side.
Using the remaining oil (and adding a little more if necessary), add the egg and scramble. When the egg is about half cooked, add the rice and stir until it is mixed well.
Add onions and stir for approximately 2 minutes.
Add dry ingredients (curry, sugar, white pepper, salt) and half of the wet ingredient mix (soy sauce and fish sauce). Keep stirring until the rice grains are separated and the seasonings have coated everything.
Add pineapple, shrimp, cashews and the other half of the wet ingredient mix. Mix well.
Once the pineapple is darkened and the rice is dry (no longer sticky), turn off heat. Add tomatoes and green onions.
Serve with cucumber on the side as garnish.
Make vegan by omitting shrimp and egg, and use coconut oil and add garlic and fresh ginger.