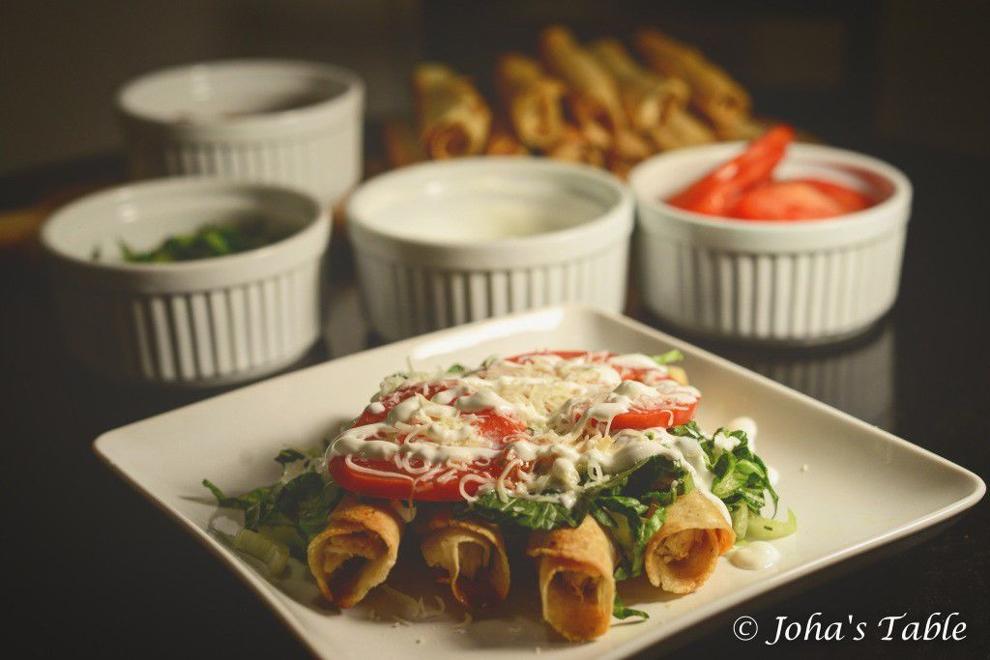 During my college days in Mexico City, a friend and I spontaneously decided to organize a weekend trip to Acapulco.
Within a 24-hour time span, a group of five of us started on the five-hour journey to the coast.
On our way, I contacted my friend Eli, who lived right outside of the city, to let her know we would be in her area. (Eli would eventually become my best friend, traveling companion, maid of honor and, now, cousin by marriage.)
Once we arrived, we rendezvoused and she brought us to the lesser-known areas of Acapulco - away from tourists, to the most beautiful local beaches with golden sands and crystal clear water nestled in between two mountain peaks.
Eli's mother – Mama Berna – sent, with her daughter, some fish soup and tacos dorados for us to enjoy at the beach (tacos dorados are small deep fried cylindrical tacos, what most outside of Mexico call "taquitos"). That day, before even meeting her face-to-face, Mama Berna became someone very special to me.
I grabbed a taco and poured some soup in a container and tasted both. As expected, the taco was perfection. But the soup surprised me with its delicate and intrinsic flavors. It was delicious!
My younger brother, Jorge (who also came with us on the trip), on the other hand, was not as open to eating seafood. He refused to taste the soup. He didn't care about it. So we didn't care about him.
"Whatever," I said. "Just eat sand."
So, we ate. We finished the soup and turned toward that heaping plate of about 50 Tacos Dorados, which I had only eaten one with my soup.
They were gone.
Jorge had eaten the entire plate of Tacos Dorados!
Still, to this day, when I think of Tacos Dorados, I think of what they probably would have tasted like after that delicious fish soup. And I think about my dear brother.
All that said, this is a great Mexican dish to enjoy with friends and family, especially with little ones who like to eat with their hands!
Enjoy!
Tacos Dorados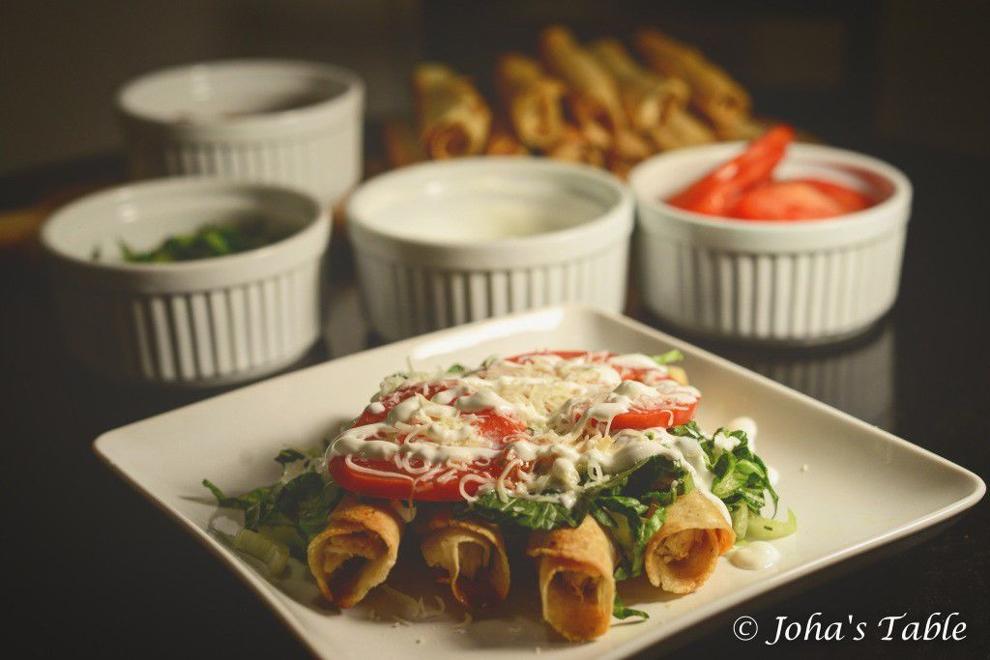 To make Tacos Dorados you must have access to corn tortillas, or at least MASECA corn flour. Don't try this with flour tortillas.
Either purchase corn tortillas from your local grocer, or follow the instructions to make tortillas on the package of MASECA. I like to make my own tortillas, which is pretty easy.
— To make corn tortillas, add water to MASECA corn flour (use amount directed on package) and salt; then knead. Roll into balls and flatten to thin-ness of a tortilla. Place on dry skillet on medium heat and cook both sides. —
The tacos, traditionally, are filled with cooked shredded chicken, beef, or boiled and seasoned potatoes.
INSTRUCTIONS:
1.    Heat tortilla in microwave or stovetop, remove from heat and place line of meat/potatoes in the middle of the tortilla.
2.    Take one edge of the tortilla and reach toward the filling, and pull it toward the edge as you roll the tortilla tightly – be careful not to spill any of the meat/potatoes.
3.    Once rolled, seal the end with a toothpick through the taco. The toothpick keeps it closed when frying in the hot oil. Use more than one toothpick if necessary.
4.    Place oil (vegetable oil, canola oil, etc.) in a pan and bring to medium-high heat.
5.    Place tacos into hot oil and fry until golden and crispy on all sides. If you have a fryer, this process is much easier.
6.    Put the tacos on a platter with napkins or paper towels underneath to allow excess oil to drain.
At this point, once cooled, remove toothpicks and the Tacos Dorados are ready to be consumed.
You can eat them alone as a snack, with a soup, or as a meal topped with lettuce, tomatoes, cheese, sour cream, avocados, salsa and whatever else your heart desires.