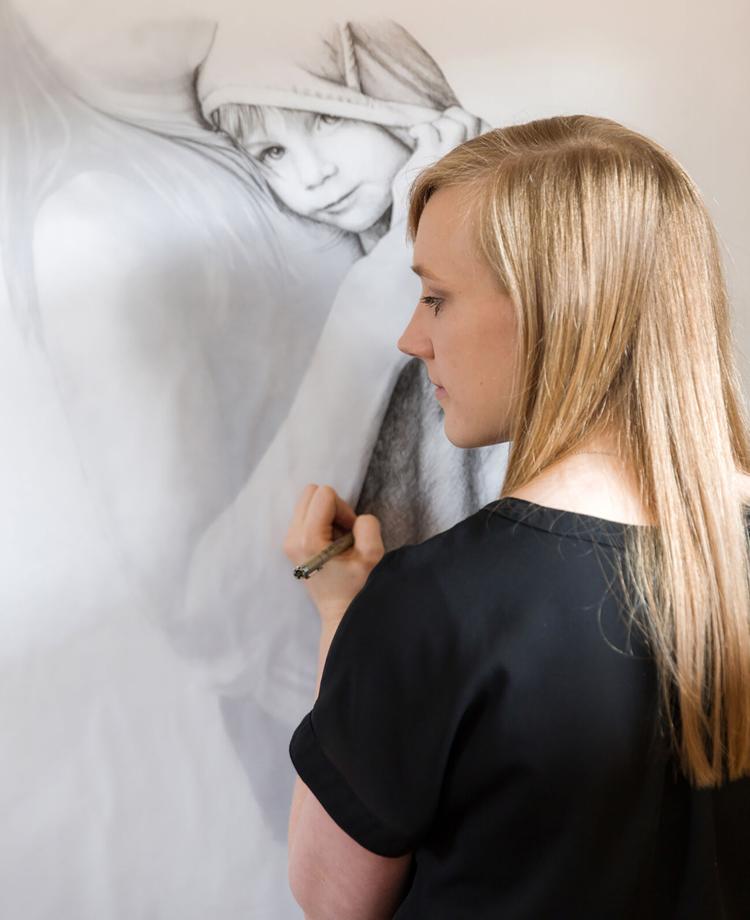 BATON ROUGE, LA – Local artist Beth Welch will open a visual arts exhibition entitled "Living Memory" at the Arts Council of Greater Baton Rouge's Firehouse Gallery this February. The exhibition features original work by Welch which explores the concept of motherhood and child-rearing. The exhibition opens February 1 and will close February 26. 
"I think it is fascinating that each experience we have immediately becomes a memory," says Welch. "My mother had five children and sacrificed more than I will ever know. Now, being a mother of a 2-year-old child, I find myself trying to sift through all of my childhood memories to find the ones that might teach me how to be a mother." 
 "Living Memory" will open to the public on February 1, 2021. A socially distanced opening reception will be held at the Firehouse Gallery on February 6th at 6pm. For those who may not be able to experience this exhibition in person due to public health concerns, the Arts Council will be hosting Welch on their social media account for a special live video and behind the scenes content.  
All visitors to the Firehouse Gallery are asked to wear a mask and remain socially distanced. No more than 30 visitors may enter the gallery at one time. Gallery hours are Monday through Friday, from 8:30am-4:30pm. For more information about the Arts Council of Greater Baton Rouge, please visit www.artsbr.org.