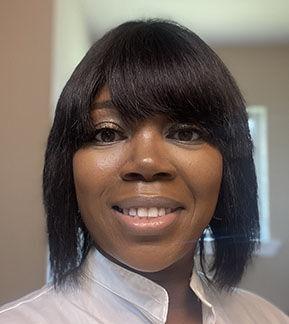 Many years ago, I remember tasting an amazing serving of crawfish pasta. The pasta was so good I couldn't stop thinking about it. When I'm eating a dish that I am absolutely enjoying, I love studying it with each bite to see if I can taste any familiar ingredients. What's amazing about developing recipes though, is that it's like art. Someone else's art may be beautiful or when it comes to recipes, taste amazing. Your art can look and taste different and still be beautiful and taste amazing. Even when I'm inspired by a recipe, I don't want to re-create that specific recipe. I want to create a dish that's equally delicious, but with my creative perspective. 
This crawfish pasta is creamy and flavorful. You can use any kind of pasta you'd like. The kind I used on the photo is Fusilli Corti Bucati No. 108. Fettucine noodles works good with this sauce as well.
Ingredients
1 1/2 lb crawfish tails
1 lb pasta
1 tbsp olive oil
1 tbsp butter
1/2 medium onion (finely diced)
1 medium green bell pepper (finely diced)
1 large fresh jalapeño (diced, seeds are optional)
8 garlic cloves (finely diced/minced)
(1) 8 oz block cream cheese
1 c heavy cream
1 c shredded parmesan cheese
1/2 c mozzarella cheese
1 c milk 
1 tsp crawfish seasoning
1/4 tsp black pepper 
1/4 tsp cayenne pepper
A dash of red pepper flakes
1/4 c chicken broth
2 tbsp flour
2 tsp lemon juice
1 1/4 tsp salt (start at 1 tsp. You may decide to use less. The crawfish seasoning has salt in it as well) 
Instructions
Heat skillet on medium heat. Add the olive oil and the butter.
Add in the onion. Sauté for 2-3 minutes. Now, add in the bell pepper and jalapeno. Sauté for another 2 minutes or so. Stir in the garlic on the last minute of sautéing.
Turn the heat off. Add in the cream cheese. Stir together with the other ingredients in the skillet. 
Stir in the parmesan and the mozzarella cheese.
Pour in the milk.
Add in the spices.
Pour in the chicken stock. 
Sprinkle in the flour. 
Squeeze in the lemon juice.
Salt to taste with an amount that's comfortable to you.
Enjoy!