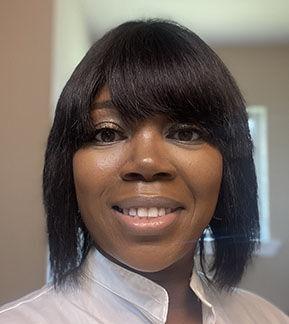 Texas Twinkies are so amazing! I hope you like these as much as I do. What are Texas Twinkies? Think jalapeno bombers with the addition of tender chunks of barbecue brisket mixed in the already delicious filling. The brown sugar added to the barbecue sauce creates a delicious, sweet glaze that compliments the crushed peppercorns. This appetizer should definitely be on your barbecue menu or just a fun appetizer for your family and friends to enjoy.
Ingredients:
• (8-10) 4 1/2-5 inch fresh jalapenos (tops cut, seeds removed)
• (1) 8 oz block cream cheese
• 1 c shredded cheddar
• 1 fresh jalapeno (diced) (seeds removed)
• About 5 oz cooked brisket (feel free to add another ounce or so if you choose)
• A dash of salt
• ½ tsp black pepper
• 1/2 c barbecue sauce
• 3 tbsp brown sugar
• Peppercorns (crushed)
• Bacon (I use the Wright brand) you want to use a quality bacon with a high heat tolerance. Thinner bacon tends to burn faster.
Instructions:
Adjust the oven rack to the top level. Preheat oven to 425 degrees.
Separate half of the barbecue sauce. Set aside. Mix the remaining barbecue sauce and the brown sugar. 
Clean the jalapeños. Cut the tops off. Remove the seeds carefully. 
Mix the cream cheese, cheddar cheese, diced jalapeños, and the chopped brisket. 
Fill the jalapenos. Be careful not to fill them all the way to the top. They will spill over. Leave enough space for the filling to be able to get all nice and bubbly without spilling over. If a little spills, everything will be just fine. Just stuff in right back in the jalapeno. Lol. 
Wrap the jalapeno with bacon. Make sure it's wrapped tight. You can either secure it with toothpicks (make sure to remove them from the jalapeños before eating) or you can just wrap the bacon around tightly enough to secure the bacon in place and place it on the rack sitting inside the baking sheet. If you're not using toothpicks, place the jalapeños down on the side under so it stays wrapped. 
Paint the BBQ sauce on the bacon.
Sprinkle coarsely chopped peppercorns over the top of the Texas Twinkie.
Bake for 20 minutes. Turn the Texas Twinkies over and bake for another 8-10 minutes to make sure the other side of the bacon is getting nice and crispy.
Turn the jalapenos back over to the top, the side that first started to brown. It's the side with the beautiful peppercorns. Paint the Texas Twinkies with the remaining BBQ sauce. Put back in the oven for another 2-3 minutes or until the bacon is crispy.
Broil for about 2-3 minutes if you'd like. Keep a close eye on them. You don't want them to burn. Enjoy!