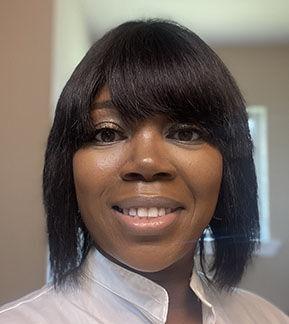 In 2019, I challenged myself to eat plant-based. I was super excited to begin the new journey, but the morning that I said I would start, I got nervous. I wanted to give it a try, but I was wondering if I would even like that style of eating. Of course, I've eaten plant-based dishes before that, however, that was the first time that I challenged myself to eat that way consistently. I did good consistently until around the end of the summer of 2020, but plant-based eating is still one of my favorite ways to eat. Of course, I don't eat that way every day, however, I love it. 
Back in 2019, I didn't want to try ground "beef". I decided to give it a try recently and it's so delicious! Honestly, it tastes like real beef to me. You can top your tacos any way you choose. You can even make lettuce wraps, burritos, nachos, the list goes on. 
When I eat plant-based, I love to experiment with different dishes to keep it exciting. There are so many different ingredients to choose from. Whether you are transitioning into plant-based eating, or you just want to incorporate more fruits and vegetables in your way of eating, it can be done. I am a foodie. If I can do it, so can you. It's not about weight loss. It's about striving to eat healthier. 
Here is the recipe.
Ingredients
12 oz Impossible ground "beef"
1 tbsp olive oil
1/4 c diced onion
1 large fresh jalapeno (diced)
3 garlic cloves (diced/minced)
3/4 tsp pink Himalayan salt
1/4 tsp black pepper
1/4 tsp cayenne pepper
3 tsp chili powder
3 tsp cumin
1/4 tsp red pepper flakes
1/2 tsp dried oregano leaves
1/2 tsp onion powder
1/2 tsp garlic powder
2 tbsp tomato paste
juice of 1 medium lime
1/2 tbsp maple syrup
1/4 c and 2 tbsp of water
Taco shells or tortillas of choice
TOPPINGS: 
You can use whatever toppings you choose. I love tomatoes, fresh jalapeños sliced, diced cucumbers, avocado, and more. Sometimes I even sprinkle chia seeds on my tacos.
Instructions
Heat a skillet on medium heat. Pour in the olive oil. 
When the oil is heated enough, add in the ground "beef".
Chop the "meat" up in the skillet as it browns. Before it completely browns, add in the onion, jalapeno, and garlic.
Mix together thoroughly. Turn the heat down if it's too high.
Add in all of the seasoning/spices. 
Stir in the tomato paste.
Squeeze in the lime juice.
Stir in the maple syrup and the water. 
Allow to cook low or simmer for about 3-5 minutes. 
Turn the heat off and begin making your tacos.
Enjoy!