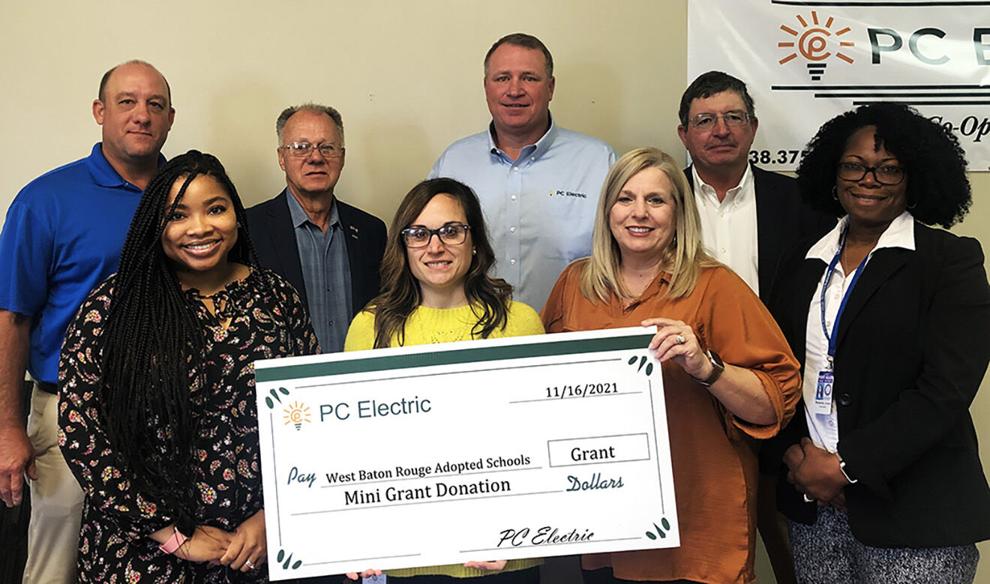 Teachers whose schools are within a community served by PC Electric and whose students' homes or parents' businesses are served by the Cooperative are eligible for educational grants under an educational program sponsored by the Co-op. "One of our seven cooperative principals is Concern for Community. Our youth and their education are a top priority of the Co-op.  says Jill Copeland, Manager of Member Services and Communications.   
PC Electric continues to be committed to its members and strives to improve the quality of life in the communities in which we serve. 
To qualify for a donation, each adopted school submitted a written plan for an educational program that they would implement or expand. Only academic programs can qualify for one of these mini-grants.
Mini-grants were awarded to its adopted schools throughout Iberville, Pointe Coupee, and West Baton Rouge Parishes.
More information about all of our educational programs can be found at www.pcemc.org.