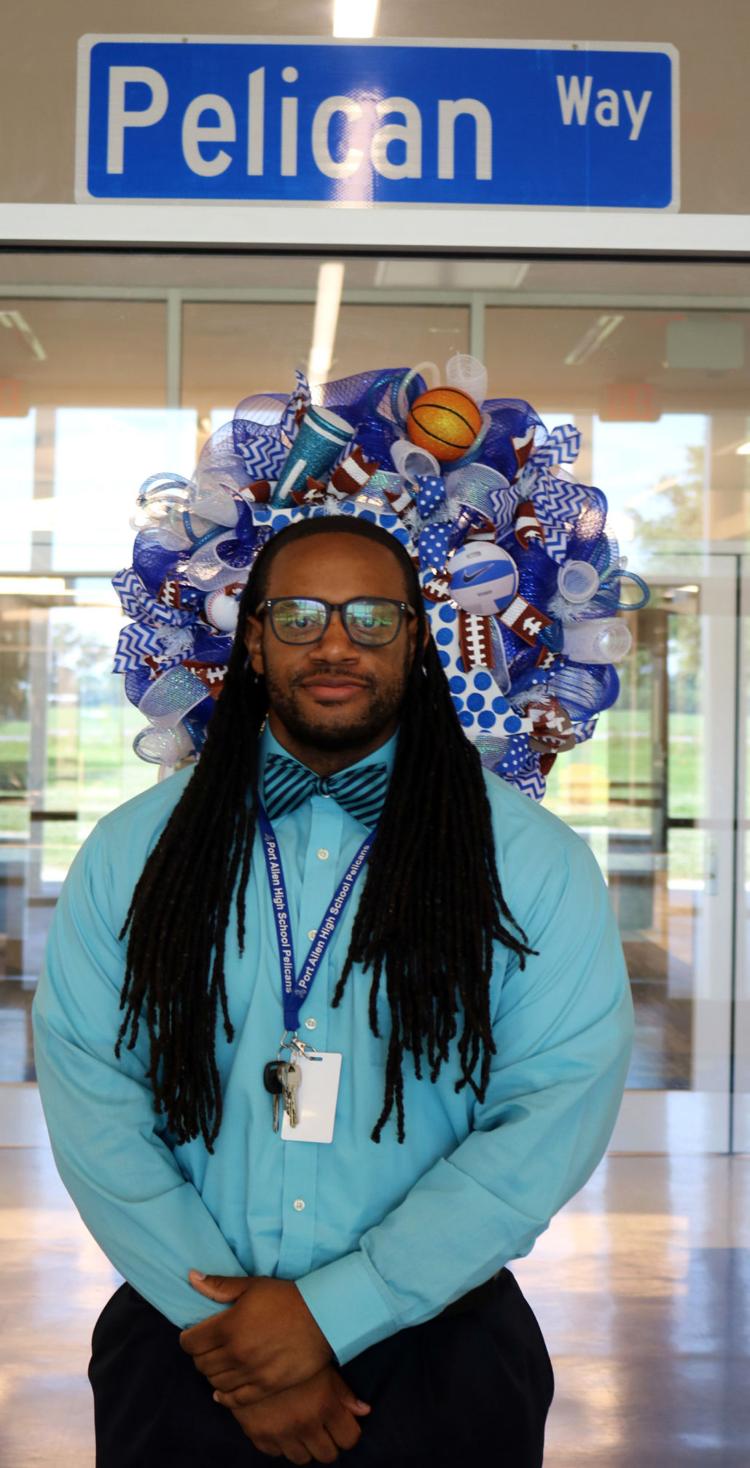 Port Allen High School students now have a doctor as their dean. While students geared up from graduation, so did dean of students Carlos Young.
Young graduated from the University of Southern Mississippi with a Ph.D. in higher education administration on May 9.
Young has been a part of the Pelican family since 2013 and is wrapping up his fourth year as dean of students. While he is responsible for holding students accountable, and often the bearer of bad news, students love and respect him because of the passion he brings to school each day, PAHS Principal James Jackson said.
"It doesn't feel like work when I'm here," Young said. "I love building relationships with the faculty and students."
The journey to his PhD. began in 2009. He often commuted to the Southern Mississippi campus three days a week. Once he completed coursework, he began working on his dissertation which examined the different factors impacting graduation rates at historically black colleges and universities and predominantly white universities.
When his mother passed away in 2011, Young said he was even more driven to finish his degree because of how much it meant to him and his mother.
After a decade of persevering, Young graduated on May 9, the eighth anniversary of his mother's passing.
Young plans to become an administrator for a university one day but says he still has a lot to learn from his students and coworkers at Port Allen High.