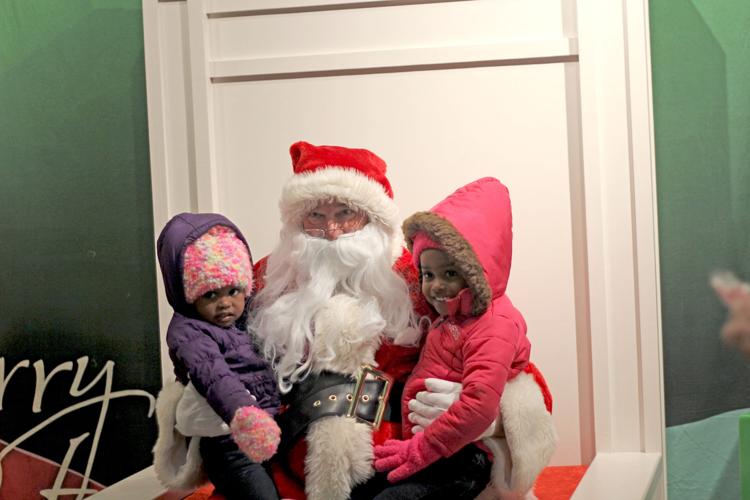 The annual Christmas light display locals love is coming back to welcome another holiday season. "Reflections of the Season" will begin on December 14th through the 16th and December 20th through the 23rd. This one-of-a-kind event will be a highlight of the holiday season for the Capital City Region.
"Reflections of the Season" is a seven-acre drive-through Christmas light display directly behind the West Baton Rouge Conference Center. The presentation will be open to the public nightly from 5:30 p.m. until 9:00 p.m.
Visitors have the opportunity to walk or take a horse and buggy ride through the lights. Reflections of the Season is more than just lights. It also features decorated rooms, crafters, carnival rides, concessions and visits from Santa on Friday and Saturday nights. On Saturday, December 15 there will be Ice Fishing Cajun Style and on December 22nd a snow patch, each activity is $5.00 per person.
"This is a huge undertaking for the West Baton Rouge Convention & Visitors Bureau," said Kathy Gautreau, Executive Director. "The Bureau has a track record for putting on great events such as Kite Fest Louisiane' and the Oldies But Goodies Fest." "This is a much larger event but the talented staff at the Bureau, are working hard to make this event a huge success," Gautreau added.
New this year we have delayed the opening by two weeks to the general public and are offering Company/Corporate Christmas Parties tailored to the wants of each group/company.
Sponsorships coming to help support this unique venue include WBRZ Channel 2, The Advocate, Lofton Staffing, Placid Refining, West Baton Rouge CVB, I-Heart Radio Baton Rouge, West Baton Rouge Chamber, Lamar Advertising, Louisiana Life Magazine, Baton Rouge Parents Magazine, LA Cooking Magazine, Racin Homes, Spillway Sportsman, Brecheen Pipe & Steel, Emco/Bearcom, Student Transportation Services, Country Roads Magazine and Louisiana Office of Tourism.
There is no parking at the West Baton Rouge Conference Center. Parking is available at the Louis Mouch Jr. Multi-Purpose Facility located at 152 Turner Road, Port Allen, La 70767.
There is a free shuttle service to and from the event running all night.
The admission is just $5.00 per car or $1.00 per person for buses.
Pass a good time at the Reflections of the Season and make it your new Holiday Tradition.