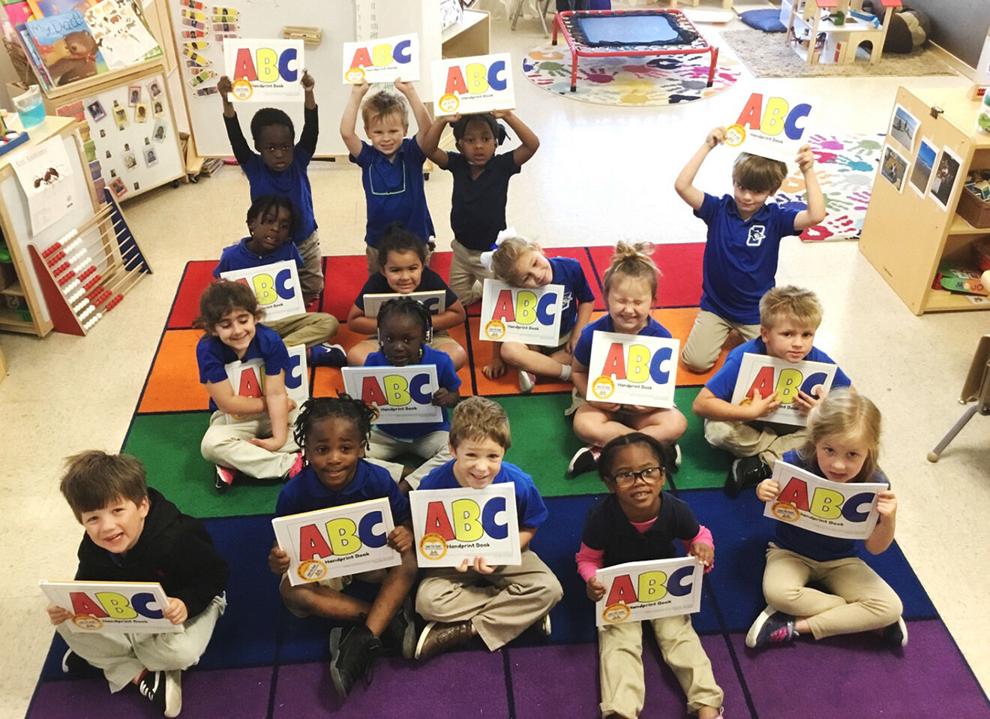 Caneview K-8 has announced that 17 of its students have become published authors through a national student publishing program. 
The students of Kacy Patin and Jennifer Hancock's Pre-K class published ABC Handprint Book. 
As part of the four-week-long publishing process, students in Pre-K planned, wrote and illustrated their own books using a free publishing kit provided by Studentreasures Publishing. 
The idea for their alphabet book started when students became more interested in and began learning about letters, initial sounds and items in their surroundings that start with each letter. Students were also interested in creating paper books in the writing center of their classroom. Patin and Hancock knew this would be an excellent opportunity to bring the two ideas together. 
The Studentreasures Publishing provides teachers an easy way to incorporate any lesson plan – from math and science to history, art, and more – into a fun and memorable activity. Publishing a book in the classroom engages students through hands-on learning and inspires a love of reading and writing. 
The best part? A classroom full of proud, smiling young authors, with a memory that lasts a lifetime, plus a full-color, deluxe hardcover book for the teacher or school library. The student's parents also have an option to purchase copies of these unique childhood keepsakes.