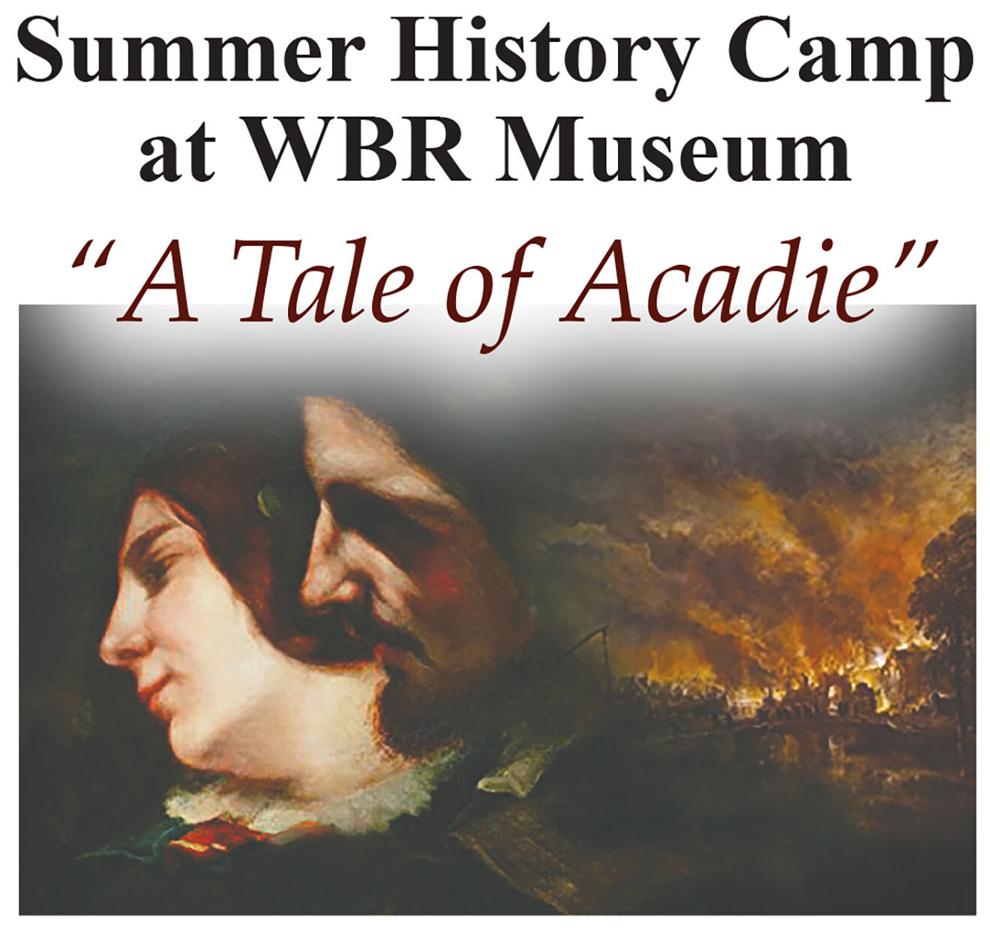 PORT ALLEN – Registration is open for West Baton Rouge Museum's twenty-sixth annual "Blast from the Past" summer history camp series. Registration is open for campers ages 6 – 12 wanting to come pass a good time with a Cajun celebration.
This year's theme, "A Tale of Acadie" is inspired by the museum's summer exhibition, Evangenalia: The Evolution of an Icon featuring the changing representation in art and advertising of the heroine of Longfellow's epic poem. Through a series of fun and creative hands on activities including games, crafts, old fashioned chores, and storytelling, campers will gain a greater appreciation for local culture and its Canadian beginnings. 
Two one-week sessions are available to choose from. Blast from the Past will be offered from June 14 - 18 and again, June 21 – 25, 2021. Camper drop off is from 8:00 a.m. – 8:30 a.m. and pick up is from 3:00 - 3:30 p.m. Campers will need to bring a bag lunch. Snacks and drinks will be provided daily. Space is limited. Masks will be required, and social distancing protocol will be followed. Advanced, paid registration is required, and reservations are taken on a first come, first paid basis. The admission fee for camp is $125 for WBR Parish residents and/or members of the WBR Historical Association and $150 for all other participants. For more information or for an application form, please visit www.westbatonrougemuseum.com or call 225-336-2422 Ext. 200.