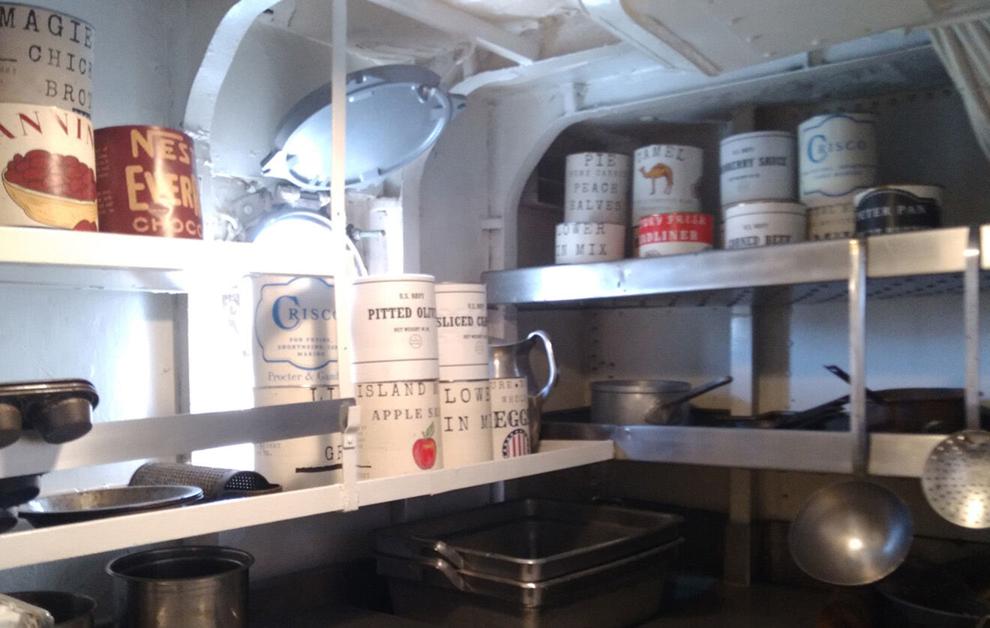 USS KIDD Veterans Museum is pleased to announce that the Ship's Galley is re-opened and returns to the public tour route.
A galley is a shipboard kitchen. During her service KIDD's galley was used to prepare three meals a day for over 300 Sailors. Even though the space is smaller than a kitchen in most modern homes, many cooks worked together as a team to feed their crew.
 KIDD's galley has been in the process of restoration for nearly two years. Completion was slowed due to the pandemic closures and supply chain disruptions. This restoration project was supported by a grant from Tin Can Sailors, Inc.
USS KIDD Veterans Museum is open daily, 9:30 a.m. to 3:30 p.m., including Labor Day, Monday, September 6th. The Museum is located on the Riverfront in Downtown Baton Rouge. For more information call 225-342-1942, or visit the website at www.usskidd.com.