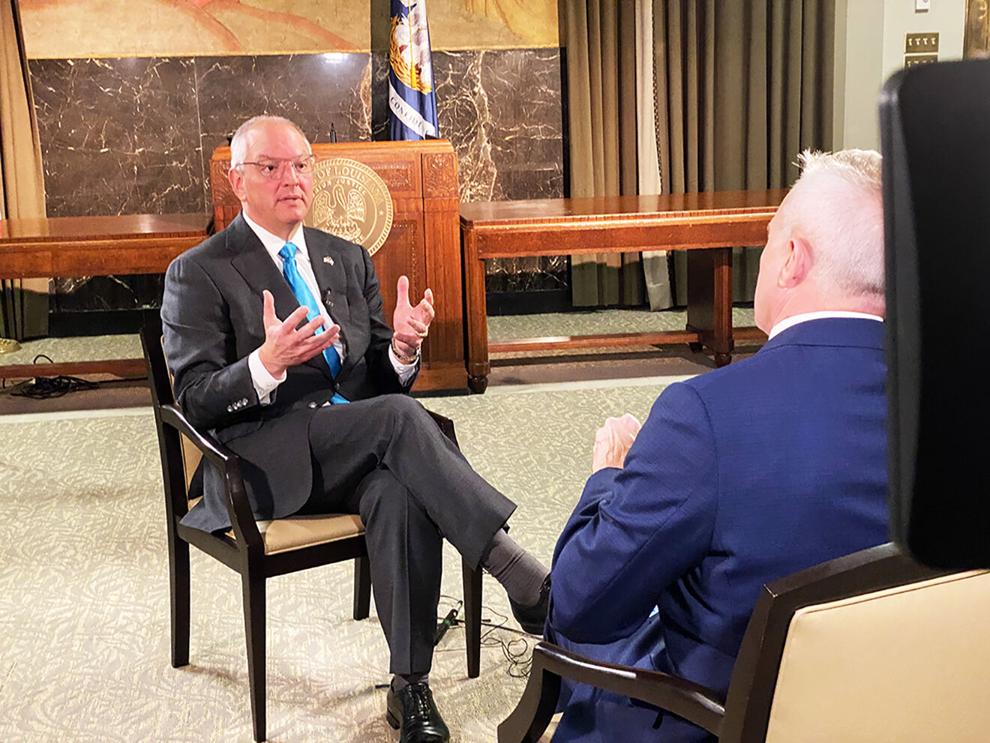 COVID-19 dominates the conversation once again as Louisiana Public Broadcasting (LPB) brings viewers across the state an annual one-on-one end of year interview with Louisiana Governor John Bel Edwards. The interview will be part of LPB's Louisiana: The State We're In airing Friday, December 31, 2021 at 7pm. The show also airs in New Orleans on WLAE-TV32 at 7pm and on WYES-TV, at 7:30pm. 
From where the state stands on vaccine mandates and booster shots to dealing with new strains of the virus, Governor Edwards talks to LPB's André Moreau about battling the COVID-19 pandemic into 2022. While COVID may have dominated the discussion, it was by no means the only topic covered:
• Hurricane Recovery - Governor Edwards details where storm recovery stands and not just from 2021's Ida, but reaching back to Hurricane Laura from 2020. 
• Infrastructure and Jobs Act – With an anticipated $7.2 billion flowing into the state treasury, Governor Edwards talks about plans for those federal dollars from road and bridge construction to expansion of broadband access. 
• Climate Initiatives Task Force – With a planned billion-dollar expansion of LNG (Liquified Natural Gas) facilities in Cameron Parish, the governor talks development of green energy projects. 
The program will also be available for live streaming at www.lpb.org/livetv, with the LPB App, and for on-demand viewing at www.lpb.org/lswi. Viewers can also watch the interview when Louisiana: The State We're In encores on LPB, Sunday, January 2 at 4:30pm.