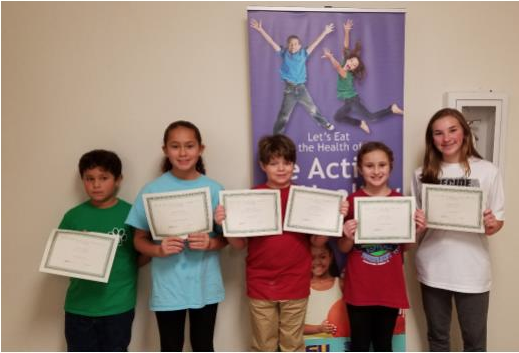 Another successful West Baton Rouge Cookery Contest was held on Friday, Dec. 2. WBR 4-H held the parish Beef, Rice, Seafood, and Sugar Cookery Contest at the 4-H Office in Port Allen.
Elliott Scroggs, the parish 4-H agent, announced the winners.
First place Sugar No-Bake: Carsyn Boudreaux
First place Sugar Baked: Halsey Coco
Second place Sugar Baked: Joshua Espinoza
Third place Sugar Baked: Connor Alexander
First place Seafood/Shrimp: Connor Alexander
First place Beef One-Dish Meal: Abigail Espinoza
First Place winners will compete in the district show in January.
WBR 4-H issued a big thank you to Junior Leaders Angelle Martin, Breann Keowen, and Alyssa Keowen for assistance with set up, judging and clean up. Thanks to Elizabeth Espinoza, volunteer for Cohn and Port Allen Elementary, for help with organization and clean up and Jaye Guerin, Administrative Coordinator, for administrative duties and photography skills.