Since 1987, March has been designated as Women's History Month. To honor women and their role in history, the month is dedicated to amplifying women's voices to honor the past, inform the present and inspire the future. In the West Side Journal's first West Side Women special section, we will amplify the West Side women who made an impact in the past and honor those making a difference today. 
Women have played a critical role in the development of West Baton Rouge, from the formation of the West Baton Rouge Garden & Civic Club, which brought the Parish Library and Museum to fruition to the integration of schools. 
Honoring each woman who has made a difference on West Baton Rouge since the parish's creation in 1807 is an impossible feat, and would never fit in a weekly newspaper. We asked the community for nominations of women who love and exemplify the West Side and have featured as many of them as possible. These miniature profiles offer a glimpse into women living and working in West Baton Rouge using information, quotes and photos from the heart-warming nominations submitted by their peers. 
For more information and inspiration on how to honor Women's History Month, visit www.womenshistorymonth.gov.
Use the arrows above to scroll through the photo gallery of West Side Women nominated by their peers. Below are mini features on two women, the late Dr. Mary Kleinpeter and the late Evanna Marie Jackson-Hodges, who helped shape the West Side's history. 
Evanna Marie Jackson-Hodges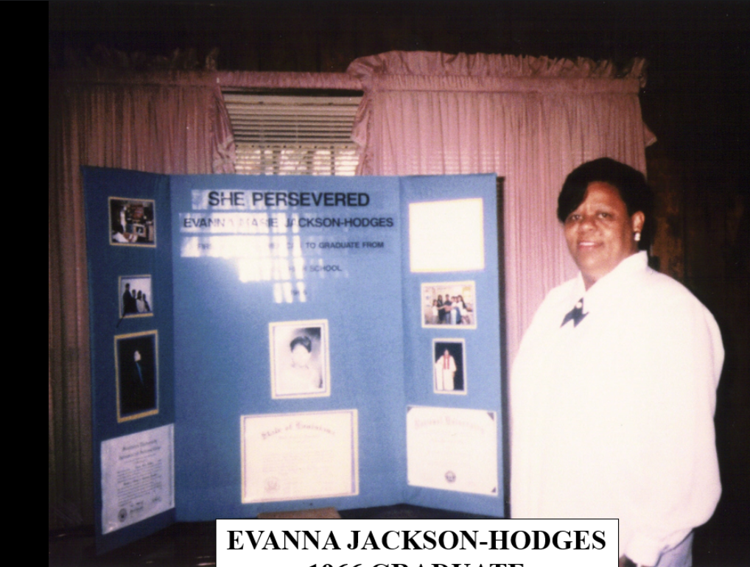 Editor's note: The information and quotes used in the following article are from an interview of Evanna Jackson-Hodges by Brusly Councilwoman Joanne Bourgeois in 1997.
Evanna Marie Jackson-Hodges was a Brusly native who made history in her hometown, though at the time she was just tired of waking up early for school. Jackson-Hodges, the youngest of the late Ferman Sr. and Evanna Jackson's seven children, lived only a few blocks from Brusly High School. She attended Lukeville for elementary school. However, she took the bus 10-miles round-trip to Cohn High School in Port Allen because it was the only high school available to African-Americans in the parish at the time. She and her siblings often rose before the sun to make it to school on time. 
The summer before her senior year of high school, she decided to attend Brusly High School as the first and only black student. 
"You know when I first attended Brusly I didn't think of it as history or any of that. It was just like I said, I wanted the education, and I didn't want to have to go ten miles a day for it," she said. "I didn't want to have to rise before the sun and get home after the sun went down for an education. I just didn't think it was fair when there was a school within walking distance."
Her time at Brusly High School was mostly unproblematic. The few unkind remarks made towards her were met fiercely. She stood up for herself and knew how thanks to her brothers, she said. 
"I didn't go over to make any real friends. I wouldn't have denied the friendships had they occurred, but I didn't go over for that. I went over for educational reasons," she said. 
Jackson-Hodges graduated from Brusly High School in 1966 then attended Southern University, which she finished in three-and-a-half years. From there, she was recruited to teach for the Stockton Unified School District in California but came home each summer to do graduate work at Southern University. 
She earned her Masters of Science in Education Administration and in 1997, had been a science teacher for nearly three decades. Teaching was her calling, she said. 
"I like a good challenge, but I like to help the ones I think I can reach. In the classroom, I can do that. I can teach with my eyes closed."
Jackson-Hodges passed away Jan. 9, 2019 in Houston.
Dr. Mary Elizabeth Kleinpeter
Editor's note: The information and photos included in this article were provided by Sara Caruso and Laurie Laville, both of whom nominated Dr. Kleinpeter.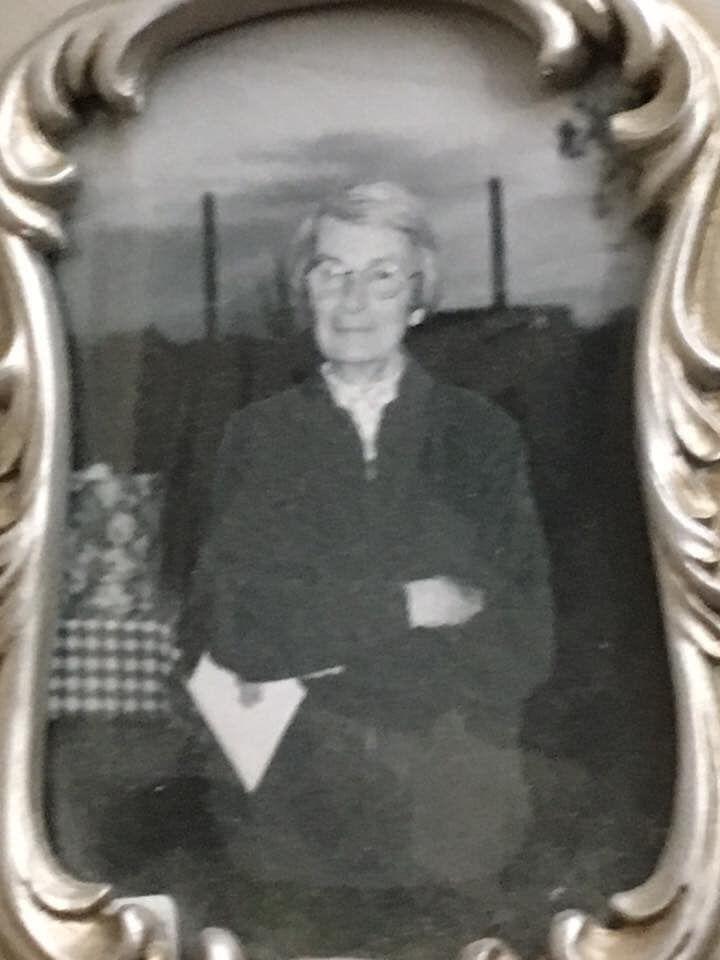 Dr. Mary Elizabeth Kleinpeter, a graduate of St. Joseph's Academy in Baton Rouge, grew up on a rural farm in an early Colonial Louisiana home. Her rearing gave her a unique perspective and appreciation for the simple things in life. Though she spent her early medical career in Mississippi, she became the parish's first female physician and practiced medicine in Port Allen for 27 years. 
She earned Bachelor's degrees in chemistry and zoology from Louisiana State University in 1944, followed by her Master's of Zoology in 1946. She graduated from the LSU School of Medicine in 1951, a feat not typical of women in her generation.
She returned to Louisiana to care for her elderly mother in 1960 and practiced medicine in Port Allen from 1960 until 1987. She served as deputy coroner and jail physician during that time. In 1972, she became a contract physician with the Baton Rouge Mental Health Center, where she practiced for 30 years. She was known for her work ethic and quiet disposition. Many Port Allen residents knew her as the lady who went by "Doc." 
Dr. Kleinpeter was a devout Catholic and member of Holy Family Catholic Church. She stayed true to her agricultural roots, maintaining a kitchen garden and raising rabbits for 4-H competitions to teach younger generations about agriculture. 
Dr. Kleinpeter passed away on December 6, 2006. This quotation was found written in her Bible and summed up the philosophy of one of Port Allen's finest citizens.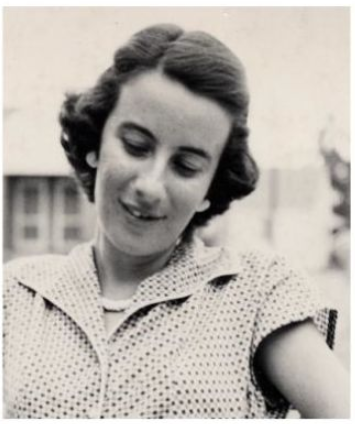 "Faith is not your responsibility; it is your response to God's ability." 
In closing...
Women's History Month is a time to reflect on those who contribute to the parish's past, present, and future. 
Evanna Jackson-Hodges was the first African-American Brusly High student and Gladys Felps Harkins was the first lady to serve on a jury. There are many notable women known throughout the state for their active careers in civic involvement and historical preservation. 
Ethel "Puffy" Claiborne Dameron was one of the seven founding women of the WBR Historical Association. She also served as the first vice president of the association until she was elected as president. Dameron was instrumental in saving the courthouse to be used as the WBR  Museum. Marguerite Genre was another of the founders of the WBR Historical Association and WBR Museum. Today, the same energy for change can be seen in community members and mothers like Tara Snearl, who actively works to improve West Baton Rouge through the Justice for Fatrell Organization. 
In recent years, there has been a sharp increase of female-owned and operated businesses on the West Side and across the nation.  As recent as 2013, Brusly and Addis councils approved hiring the first female officers in their police department. Three years ago, Lt. Kendra Wisham of the Port Allen Police Department earned the title Officer of the Year. 
The future is female. Women at home and across the globe are working to close disparities in their communities and inspire future generations to cotinue to achieve.