Port Allen Mayor Richard Lee asked City Council members to reconsider cuts to the proposed 2019-2020 budget during the Port Allen City Council Committee meeting.
The Mayor's proposed spending includes $90,000 for the Whitehead Trail project, upgrades to police equipment, road improvements, and new desktop computers for administration. The community development budget is once again caught in the crosshairs, joined by the Mayor's plan to spend up to $150,000 for restrooms at two parks.
Community development
Last year the council opted to fund community events on a case-by-case basis, which slashed the community development budget nearly in half, from $50,000 to $30,000.
"We were on par, we did everything you asked us to do," Mayor Lee said. "...And now you want to cut it again? This is for the community...We need to give the community something back."
Council members Hugh Riviere and Gary Hubble opposed more spending on community events. The city should not be responsible for funding events hosted by private entities, Riviere said. Hubble supports funding events on a case-by-case basis depending on their amount of corporate sponsorship again this year.
Last year, the council denied a request for $15,000 to fund the Festival de Noel annual Christmas parade. The Justice for Fatrell Organization planned the "We Believe in Miracles" parade, but retracted their decision to host it due to low community support and participation.
The council approved supporting Parish Councilwoman Charlene Gordon's Family Day in the Park, the 19th annual Juneteenth Celebration and providing up to $5,000 in promotions.
The cost of community events, usually ranging from $5,000 to $15,000, may not seem like a lot, but every little bit adds up, Riviere said.
"We don't fund every event totally; we support," Mayor Lee said. "And that's what we're supposed to do, support the community."
Council members Riviere and Hubble also opposed the $12,000 budget for Christmas decorations, unless they are better maintained and preserved.
The city stores previously purchased decorations in a shipping container, which is not climate controlled.
Hubble suggested funds be appropriated for a storage facility to maintain the nearly $50,000 in decorations bought over the past few years. He described the current storage facility as "nauseating."
"I just wonder how well we're maintaining what we already have," Riviere said.
Hubble had an answer.
"[The decorations] will not last in this heat," he said. "I don't care how you slice it and dice it. They're not gonna last."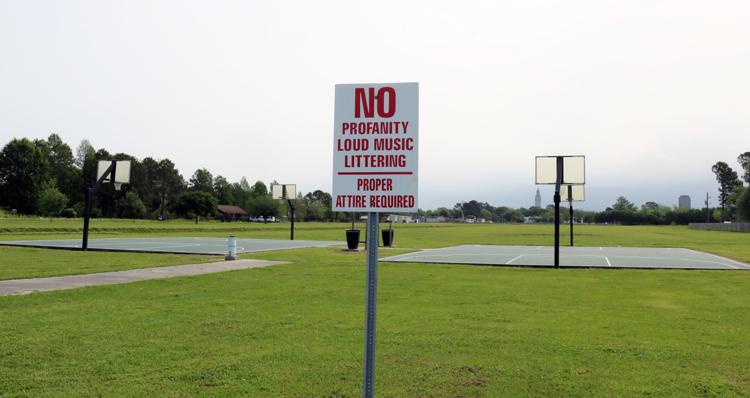 Restrooms in the parks
Since 1997, the Cohn Street Park on 14th Street has remained a field occupied by two basketball courts, a water fountain, and two trashcans, despite donors' conditions requiring the city to build on it. Now is the time to begin laying the foundation for expansions to the park, Mayor Lee said, and it starts with a bathroom.
Under the Mayor's proposed budget, the city will spend up to $75,000 at The Port Allen Centennial Park and Cohn Street Park, to construct restrooms.
Councilman Hubble called the $150,000 price tag "exorbitant." Riviere suggested the council budget for the construction of one this year and one next year.
"At some point, this council has got to stop kicking the bucket down the road, I mean this is ridiculous…" Mayor Lee said. "We don't have any restroom facilities at either one of these parks. Cohn Street Park was supposed to be built since 1996. The only thing you've put there is a basketball court."
Mayor Lee cited requests from residents and reported that people who frequent the Cohn Street Park basketball courts are forced to urinate outdoors.
Council member Ray Helen Lawrence suggested keeping the portable toilets, which are used for events like Fireworks on the Levee, year-round. Councilman Brandon Brown quickly opposed, calling the restrooms an investment into the city.
"That's a step in the right direction to let the people know you are concerned about what they're asking you," Mayor Lee said.
The 2019-2020 budget sits at just under $6 million, a "substantial increase over last year's adopted budget" according to the general fund overview.
Improvements to the city, employee retirement benefits as legally mandated, and cost increases for services are to blame for high expenditures in this year's budget.
Municipal employees' retirement costs increased more than 27 percent for the fiscal year, which is legally required.
Despite higher expenditures, the general fund revenues are expected to exceed expenses by approximately $100,000.
The proposed 2019-2020 budget will go before the Port Allen City Council for a vote Wednesday, June 12.
Copies of the proposed budget are available at Port Allen City Hall for review, or by clicking the document below.