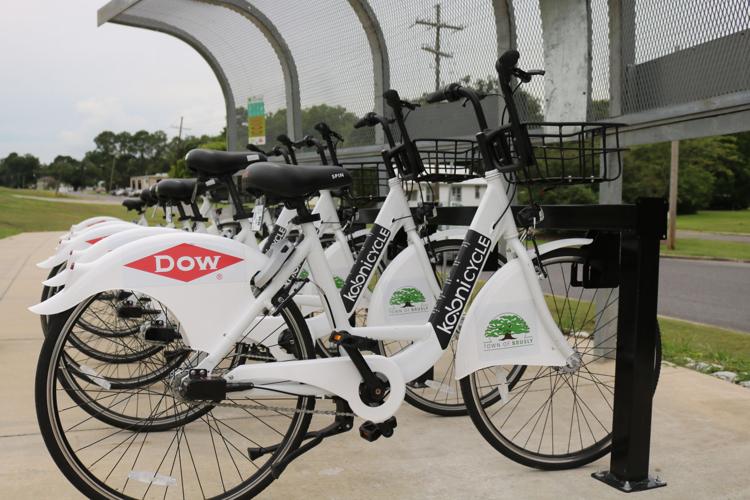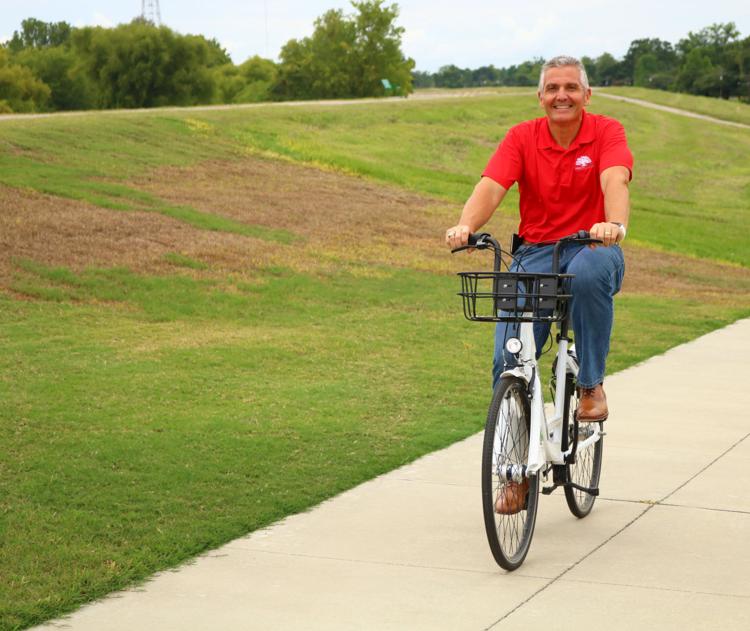 Mayor Scot Rhodes took office two years ago with a vision of bikes in Brusly. With the help of a donation by Dow, his idea of a bike-share program came to fruition this week.
Fourteen bikes are now available for short-term rentals at Alexander Park and the Brusly Landing along the West Baton Rouge Heritage Trail on the levee.
It's the perfect afternoon or evening activity, especially in spring and fall weather, Rhodes said.
Bike rentals cost $2 per hour and are available with the Koloni app. Each one is complete with a basket, bell, and reflective light.
Renters can ride along the levee or throughout the town but must return the bike one of the two docking stations. If a rider fails to return the bike, they will be charged a $10 service fee.
Improvements to the sidewalks along St. Francis Street, which will connect the West Baton Rouge Heritage Trailway to Alexander Park, are expected to be complete in 2020. The planning phase of the project is complete, Town Clerk Blaine Rabalais said.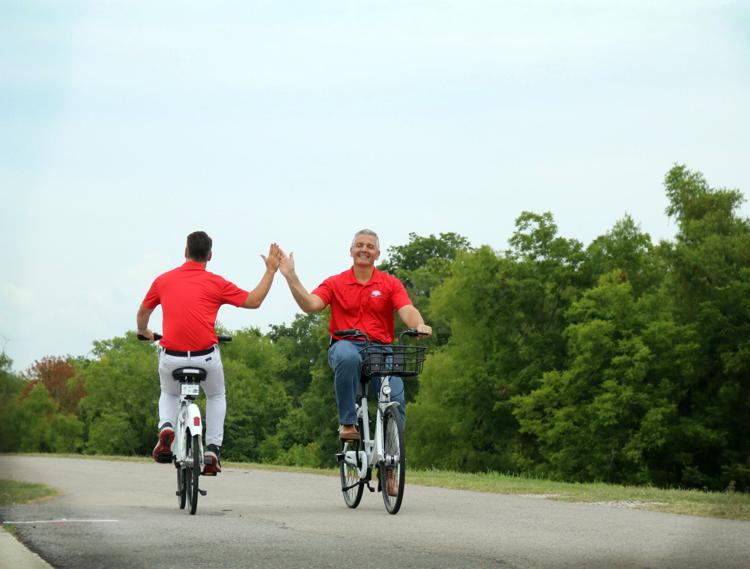 Rhodes and Rabalais celebrated a successful bike-share launch with a ride, and a couple of high-fives, on top of the levee at Brusly Landing Tuesday afternoon.