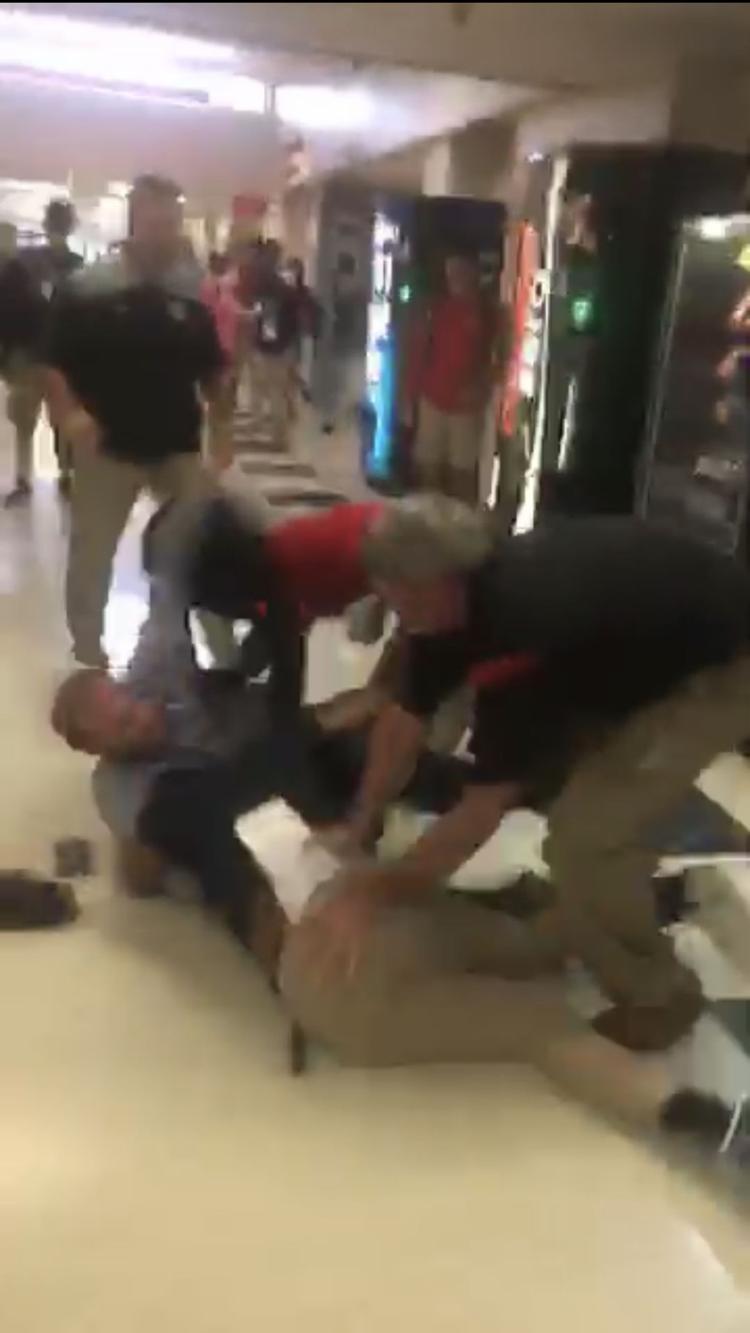 A Brusly High teacher filed a complaint with the Brusly Police Department after a physical altercation involving two students and three faculty members on Thursday, Nov. 1, Brusly Police Chief Jonathan Lefeaux said. 
In a video taken by a Brusly High student, two students are seen throwing punches in the hallway. Storm Reeves, a math teacher and athletic coach intervened to break up the two students. 
In the video, Reeves is seen being slammed into a vending machine then to the ground by the brawling students. Head football coach Hoff Schooler and biology teacher Alwin Reich intervened shortly after Reeves to assist in breaking up the two students.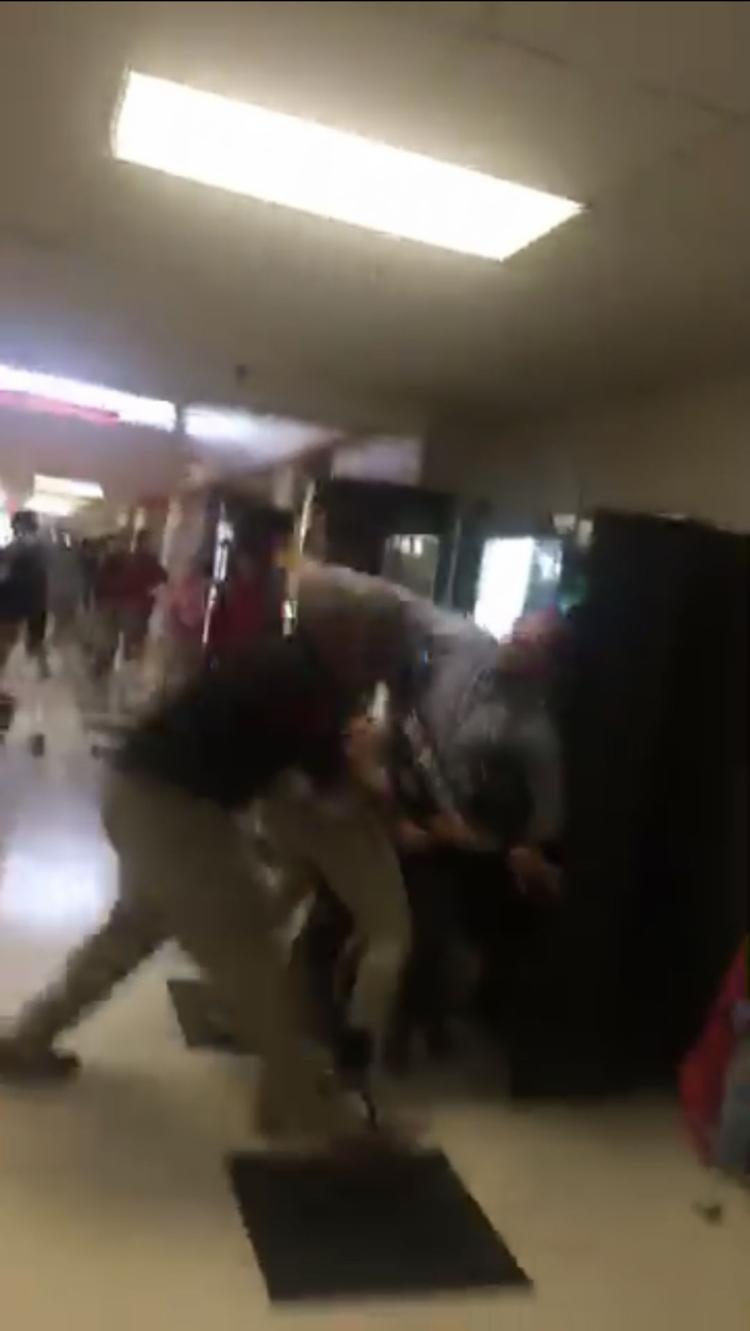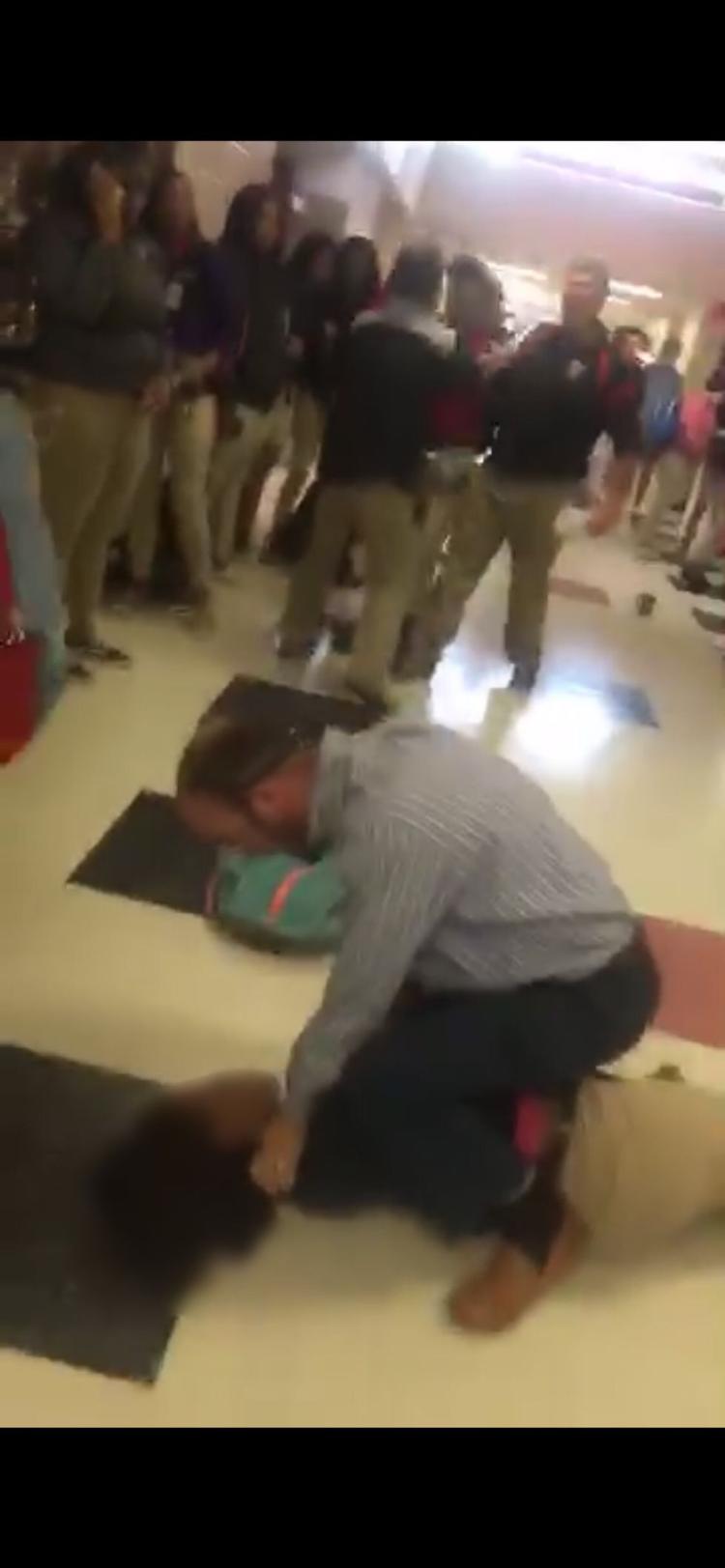 The video ends as Schooler and Reich pull one student away, and Reeves sits on top of the other with his hand on her neck.
"Stay the **** down," Reeves shouts. "Do you understand me?"
The School Resource Officer did not generate a report on the incident.
No arrests have been made in connection with the fight, Lefeaux said. 
"People will be disciplined," Superintendent of Schools Wes Watts said in an interview. 
Instigating or participating in a fight is an offense that will result in suspension or recommendation for expulsion, according to the WBR Schools Student Handbook. Students 14 years of age or older who engage in two fights during a school year will be recommended for expulsion.
 "Employees are cautioned that the appropriateness of certain action or behavior must necessarily be dictated by the nature of the position held by the employee and standards of common sense," the Employee Conduct document reads. 
The incident is currently under investigation by the Brusly Police Department and will be turned over to the District Attorney's office this week, Lefeaux said.