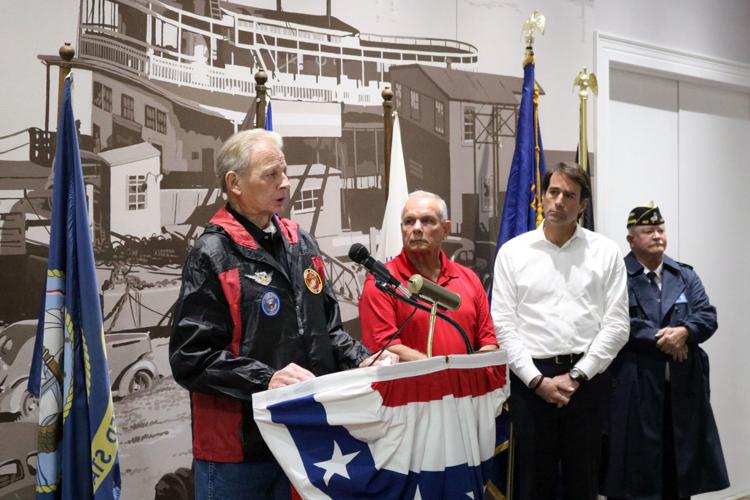 It may have rained on this year's Veteran's On Parade, but it didn't dampen any spirits at the Veteran's Memorial Service held at the West Baton Rouge Museum on Sunday, Nov. 4. 
For the first time in 14 years, the parade honored two men as grand marshals, one of whom lost his life in the Vietnam War. 
In an emotional speech, Grand Marshal Ken Altazan dedicated the honor to a fellow marine who lost his life in service alongside Altazan and all other "unsung heroes" who have served. Altazan recalled waking up in a hospital with a purple heart pinned to his pillow and reminded the crowd that many who served in Vietnam were not awarded or welcomed back home. The honor belonged to those who got no thank-yous and never woke up with a purple heart but served just as selflessly, he said. 
Rep. Garrett Graves presented awards to Altazan and the family of Gerald LeBlanc, who was also honored as a grand marshal. Leblanc was a Port Allen native who lost his life during the Vietnam War shortly after becoming engaged and getting deployed. 
In his welcoming speech, Graves reminded the gathered crowd of the unity that disasters such as Hurricane Katrina, September 11, 2001, and the Great Flood of 2016 brought. He called for Americans to honor the sacrifices of veterans and their families by striving for unity, especially while expressing dissent.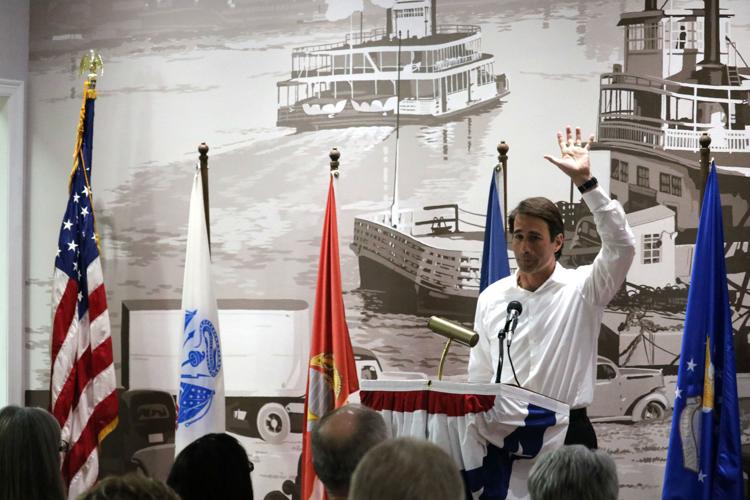 The Panther Sound of Brusly High serenaded the event with patriotic songs and the Armed Forces Medley. The ceremony concluded with the Three-volley salute and Taps.