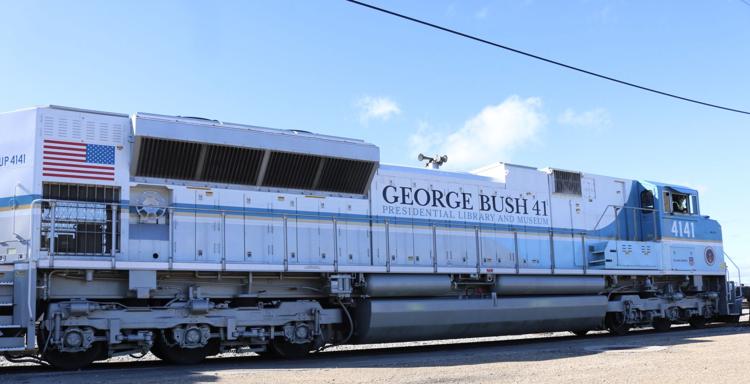 Union Pacific locomotive No. 4141, named in honor of former president George H.W. Bush, is in Addis for a layover until 7 a.m. Sunday, Jan. 6. West Side residents gathered at the Union Pacific Terminal in Addis Friday to view the engines and enjoy a much-needed afternoon in the sun. 
The train delivered former president George H.W. Bush to his final resting place at College Station. It was the first locomotive in 49 years to transport a president's body. 
Bush is said to have operated the train for about two miles after it was unveiled in 2005. The engines stand at nearly 16 feet tall and are the same blue colors that adorned Air Force One during Bush's presidency.
For more information on Locomotive 4141 click here.