The West Baton Rouge Parish Council presented John Tilton, III with a proclamation honoring him for more than 50 years of service on the WBR Planning and Zoning Commission. He has retired as the chairman of the board. 
"You have served this parish with dignity and respect for 50 years," Parish Council member Carey Denstel said. "Your service of five decades has provided a foundation for West Baton Rouge to grow, prosper, move forward and to become one of the leading parishes in this area." 
The Parish Council and attendees of the meeting gave Tilton a standing ovation upon presentation of the proclamation by Lynn Ewing, a long-time parish employee who has worked alongside Tilton for years. 
"This is an evening I'll never forget," Tilton said. "I can't take this without thinking about Henry Toups that was my mentor for 20 years... He taught me a lot and I respect him. He is with me tonight."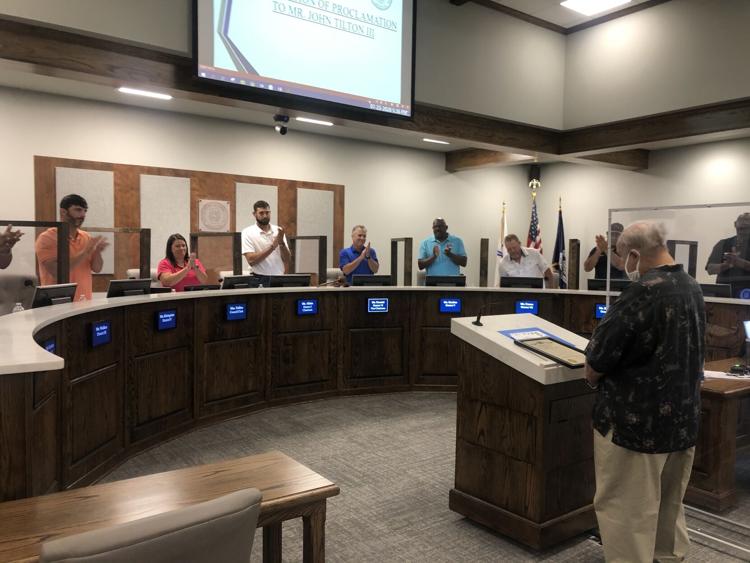 Toups served on the Parish Planning and Zoning Commission for more than 40 years.