Port Allen City Councilwoman Ray Helen Lawrence, 76, will not seek reelection to City Council after a failed bid in the Nov. 3 election, marking the end of her 20-year career in local government. Lawrence is also known for her dedication to students as a beloved science teacher with a career in parish schools that spanned more than 30 years. 
A Port Allen native through and through, Lawrence was born in her home on Court Street. Lawrence was originally appointed to City Council in her husband Clarence's stead after his sudden death in 1999. Lawrence ran mostly unopposed for the next 20 years.
Lawrence's proudest accomplishment as City Councilwoman for District 1 was the establishment and oversight of Port Allen's annual Juneteenth celebration, a holiday commemorating the day news reached enslaved people that the emancipation proclamation had been signed. Lawrence was inspired by the massive Juneteenth celebrations she attended while living in Houston with her husband and decided Port Allen needed one of its own.
The Juneteenth celebration began as a cookout at William and Lee Park and has grown substantially in the years since. The city backed the event, and the celebration now includes a concert, fireworks, speeches from local officials including the mayor and Lawrence, and traditional Juneteenth foods and drinks like red soda.
Although COVID put a damper on this year's festivities,  Lawrence still organized and spoke at the event. By Lawrence's estimate, previous Juneteenth celebrations saw as many as 500 people celebrating together.
Lawrence has worked with several mayors, police chiefs, and council members throughout her career. In 2013, she served as Mayor Tempore following the recall of then-Mayor Demetric "Deedy" Slaughter, though Lawrence says she never got the itch to run for Mayor.
Even after retiring as an educator, Lawrence continued to prioritize local education as a City Councilwoman. She helped secure grant money to start the Freedom School at Shiloh Missionary Baptist Church, which provides after school and summer care programs for students that educate them in civic engagement, social action and leadership development.
"It's just getting the kids to know that there are better things to do than sit around and do nothing,"  Lawrence said. "Try and do your very best so you can grow and one day be a better parent."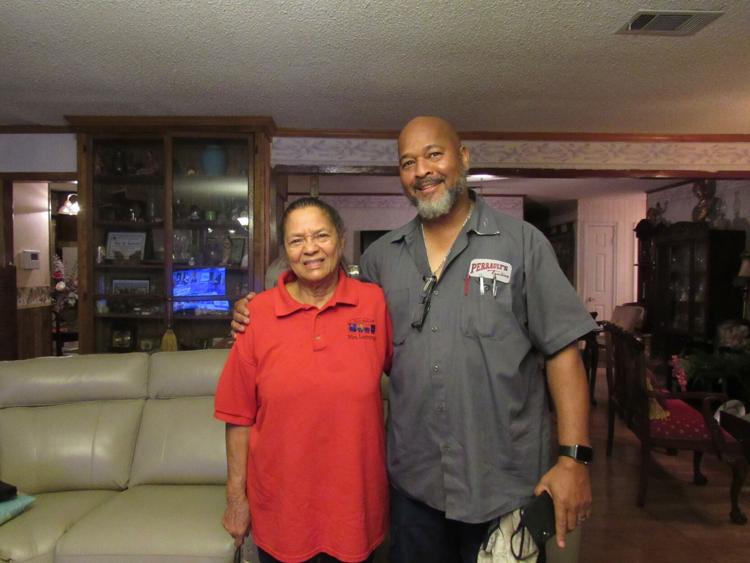 Education is important, but so is time to be a kid. Lawrence recognized the need for recreational areas for youth in the city and was instrumental in the development of Williams and Lee Park.
Now, as another chapter of her life begins, it's clear she will remain an active, impassioned member of her community, always willing to listen to and lend a helping hand to her neighbors.
"Everybody (knows) her. When there's a disaster, they call her when they need advice on where to go, or what to do,"  Ray Helen's son Kevin Lawrence said. "She'd tell everybody 'I'm going to take care of it with the city. We the city are going to take care of it.' And that was her thing."
Ray Helen Lawrence has four sons who live in Louisiana and Texas: Kevin, Gerald, Barry, and Ray Ray. She has fifteen grandchildren.