A law firm representing Tara Snearl allege the Port Allen Police Department conducted an illegal, uncertified investigation into the murder of Snearl's son Fatrell Queen. The West Baton Rouge Sheriff's Office and Port Allen Police Department, which are working together on the case, disputed that claim.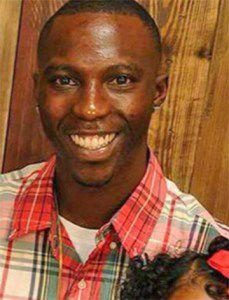 Under a law effective January 2017, only police officers who have completed a state homicide investigator training or received a waiver may be assigned to lead investigations in homicide cases.
Attorneys for Ms. Snearl discovered that Port Allen police violated the law by acting as lead investigators for the first month and a half of the investigation, a press release from the Law Office of William Most said.
WBRSO named Det. Kenny Young as the lead investigator at the opening of the case on Nov. 2, 2017, Major Bryan Doucet said. Several experienced detectives have worked the case since processing the scene, he continued.
According to records, Det. Kendra Wisham completed training in December of 2017. She received a letter of certification from the Training Council on September 6, 2018. Det. Wisham was named lead homicide investigator of the case in January of 2018, Doucet said.
The same detectives with the WBRSO and PAPD have continued to work the "very active" case, Doucet said. A change in the lead homicide investigator does not change who else may investigate the case. It is a formality in the chain of command.
"We're trying to investigate who killed him, and they're trying to find what we're doing wrong," Port Allen Police Chief Esdron Brown said in an interview.
Meghsha Barner of the Law Office of William Most represents Snearl, but is not representing her in a case against PAPD at this time, they said.
"The Port Allen investigation into Fatrell Queen's murder was illegal the day it began," Barner said. "Fatrell's life matters and the investigation into his tragic murder should reflect that."
The claim is among several from the family, attorneys and the Justice for Fatrell Organization. Earlier this year the Justice for Fatrell Organization asked the Port Allen Police Department and West Baton Rouge Sheriff's Office to turn the case over to State Police, saying local law enforcement does not have the resources to investigate properly.
The Port Allen City Council passed a resolution recommending Chief Brown seek help from State Police.
"Port Allen police have had almost eleven months to solve Fatrell's murder, but they haven't been able to do it," Snearl said. "We are not here to disparage the Port Allen Police Department, just seek justice for my son. It's time for the state police take over."
State Police met with detectives and Chief Brown last month. State Police gave high remarks on the amount and depth of work the WBRSO and PAPD have done with the case.
"We all want the same thing," Doucet said. "We all want justice for Fatrell."