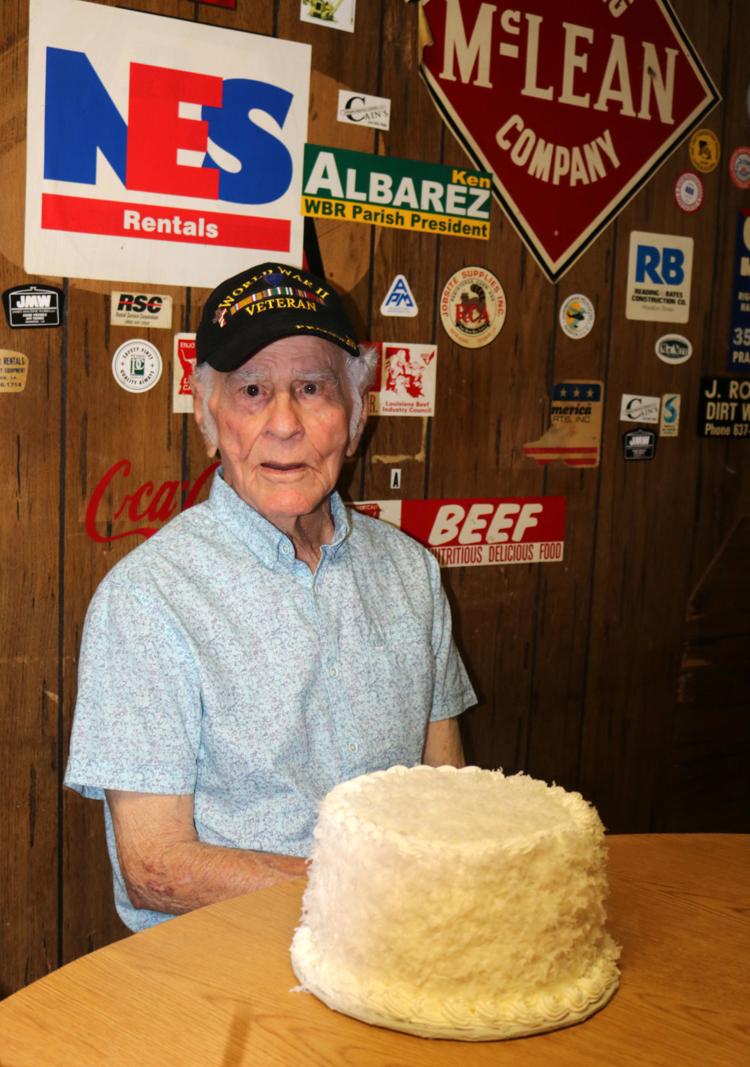 Local World War II veteran Judd Dukes shared his memories of storming the beach at Normandy over chicken fried steak and coconut cake at Dominique's Stockyard Cafe.
"I'll put it this way, it was frightening," Dukes said. "All you could do is just shut your eyes and run and hope."
Today, June 6, marks the 75th anniversary of D-day, the largest ever amphibious and airborne invasion, that claimed the lives of more than 4,000 Allied troops.
Dukes stormed Omaha Beach in the third wave when he was just 17 years old, and very good looking, he noted. He joined the Army at 15-years-old with permission from his dad.
"It was different then," he explained. "Everybody was all together to stop one nation."
For more than 20 years, the crew from Reliant Technologies has treated the 93-year-old Dukes to lunch for his birthday on Groundhog Day. This year, to honor the sacrifices Duke made, Councilman Barry Hugghins promised Dukes two lunches.
The Melville native served in the Army for three years and three months. In addition to D-Day, he was among the first troop to locate the Buchenwald concentration camp, seeing the ravages of the Holocaust with his own eyes while still shy of 18. He also fought in the Battle of the Bulge.
After his service, Dukes worked at a sawmill, for two dairy operations, and off-shore. Then, he worked for the state of Louisiana before retiring.
Dukes has been a resident of West Baton Rouge since 1955, and when asked what brought him here he simply smiled and pointed to his wife Gloria.