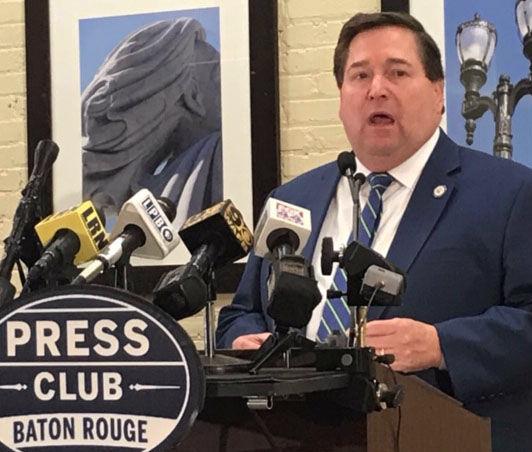 Promotion of the Louisiana culture has become a strong economic engine for the state, and now it's getting recognition worldwide.
The state's unique culture has played into the promotion, which has drawn attention from tourism groups across the globe, according to Lt. Governor Billy Nungesser, who spoke Monday at the meeting of the Baton Rouge Press Club.
The slogan "Louisiana: Feed Your Soul," won a Golden Award for worldwide tourism promotion. It is now one of three finalists for the best across the globe.
The promotion was one of only 18 awarded worldwide. It will vie for the Platinum Award next week in New York City.
The slogan "Feed Your Soul" fits the state perfectly, said Nungesser.
"We knew we didn't have the money to get it all out, the tourist folks got it out," he said. "We were able to wrap a food truck, serve king cake and feed people's souls.
"We got publicity all over the world – 10 times versus what it cost us to do this," Nungesser said. "It's all about the food and music." Tourism endured a huge blow in 2014 and 2015 when Gov. Bobby Jindal cut 50 percent of the budget for the state parks during the administration of Nungesser's predecessor, Jay Dardenne.
The tourism industry has remained one of the top attractions for the state. Cuts to the tourism promotion could hurt one of the state's most vital and profitable industries.
Jindal cut 50 percent from the state parks, and I had to Band-Aid them to keep them open," Nungesser said.
"I realize education, healthcare and infrastructure have to come first, but tourism benefits the state in a big way," he said.
He warned the state not to make the mistake Colorado made with deep budget cuts, which have hurt the tourism industry.
"They did it 10 years ago, and they still haven't recovered," he said.