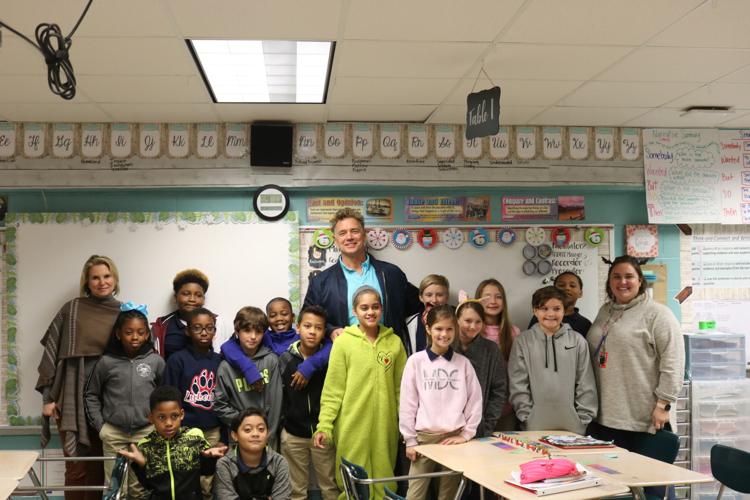 Lukeville Upper Elementary kicked off its annual Community Readers program with a visit from celebrity guest John Schneider on Wednesday, Dec. 19.  Schneider read "How the Grinch Stole Christmas" to fifth graders in the Reading Club and Robotics Club. 
The Robotics Club presented Schneider with a plaque to thank him for his donations to the program. 
On Thursday, Dec. 20, community leaders and local officials read various holiday-themed books to Lukeville's third through fifth graders. Participants included 18th JDC District Judge Tonya Lurry, Brusly High School football head coach Hoff Schooler, School Board Superintendent Wes Watts, local law enforcement officers and many others.