Sen. Rick Ward, the Port Allen native who sponsored legislation creating a Capital Region authority to fund a third Mississippi River bridge, is boosting those efforts with the creation of a political action committee.
The goals of the New Bridge PAC are to bring awareness to Captial Region voters and provide research on which financing options would be most feasible, Ward said. The PAC will collect data from the general public to determine whether tolls, taxes or other funding mechanisms will be the most successful at the polls.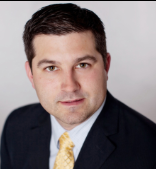 "We could put together the best plan possible, but if it gets voted down it's not going to matter, it's not going to do anybody any good," Ward said.
The PAC will provide information to the five-parish authority, known as the Capital Area Road and Bridge District, created by legislation passed in May. The bill requires a bridge to be built but leaves the board responsible for determining a plan and revenue source for the project.
On the board are the parish presidents of East Baton Rouge, West Baton Rouge, Ascension, Iberville and Livingston, the secretary of the Louisiana Department of Transportation and Development, and the governor's appointee Mike Wampold.
"We have to put together a plan that moves traffic, but that the general public agrees with," Ward said.
The Bridge PAC is a way to ensure voters are informed and heard from when it comes time to build a third Mississippi River Bridge, he continued.
Ward hopes to present a plan to Capital Region voters in 2019.