The budget, new hires, sewer fixes and water fees were at the forefront of discussions at the Port Allen City Council committee meetings held Wednesday, May 6. 
Port Allen city council members and Mayor Richard Lee met clad in masks and gloves in preparation for next week's regular meeting. The coronavirus-conscious protocol included temperature checks at the door, extra space between council members and limited public access. Eight people were allowed to attend each committee meeting and required to sign up for the meeting they wished to hear and comment on, though no members of the public attended.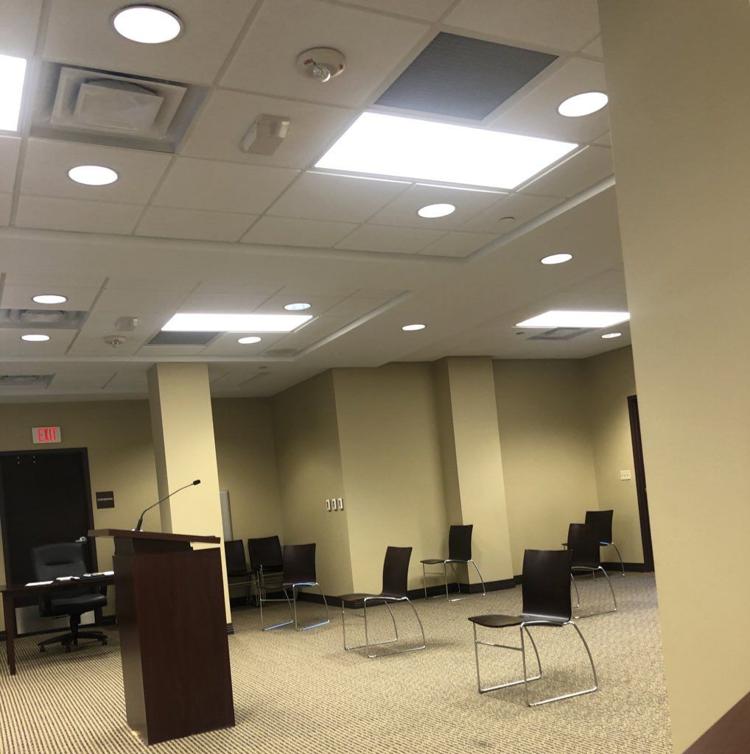 Plans for next week's meeting will likely be similar but have not yet been addressed.  
Budget & New Hires
Mayor Lee plans to introduce the 2020-21 fiscal year budget at the regular City Council meeting as well as vie for four new hires in various departments. Those vacant positions include:
Chief administrative officer (CAO)
Head payroll clerk and human resources director
Roads and drainage laborer
Wastewater treatment supervisor 
According to the agenda sent for the April meeting, which was canceled due to technological concerns, Mayor Lee plans to appoint Lance Joseph as the CAO and change Ronald Garlington's classification to the supervisor of the wastewater treatment plant once he completes training. The remaining two positions will be advertised for applicants. All of the mayor's appointments must be approved by a vote of the City Council. 
Police Chief Esdron Brown also asked for the council to vote on advertising and interviewing for four new officers for the Port Allen Police Department at next week's meeting. 
Sewer Fixes
DEQ investigated the Port Allen wastewater treatment plant and filed a report listing several failures at the site, which the city must now respond to confirming that the problems are being addressed or face a fine. 
The report noted that blowers, or the machines responsible for aerating the sludge, were all out of commission, as well as belt presses, a pump and a tank in need of cleaning and reinstallation. 
Repairs to all but one of the blowers have been completed but the belt presses, pump and tank are still in need of repair, according to Lee. 
"There's still a lot of work to be done but the good thing this year is, all of the money we spent on the sewer line, it won't affect this year's budget, so we can focus on these other small items and get them taken care of," Lee said. 
There's brighter news for the Westside Village sewer project, which is near completion. Those repairs are expected to alleviate backflow problems more than a dozen residents experienced during heavy rain events. 
Water Fees
Residents saw their first water bill with an increase to fees, which was approved by the City Council earlier this year and went into effect April 1. 
Mayor Lee asked the council to consider clarifying the current ordinance over commercial properties to determine their classification based on average water consumption instead of facility type. 
Jefferson Court Apartment Home uses approximately 23 gallons of water each month for its community laundromat. However, the property is classified as a heavy commercial and thus charged the maximum $50 impact fee for its water consumption each month, Lee explained.
"Because it's an ordinance the only people can change it is you guys," Lee said. 
The commercial classification gauge will be something brought up at a later date, Lee said. 
Councilman Brandon Brown also asked to get the ball rolling on accepting online water payments, which will not require a change to the ordinance but changes to administrative procedure, according to City Attorney Evan Alvarez. 
Lee said it is an issue that will have to go through Chief Financial Officer Audrey McCain but is something to consider. 
Councilman Carey Williams echoed Brown's sentiment saying, "it's the only bill I pay in person, I pay everything else online."