On Thursday, Jan. 14 the retail pharmacy at Ochsner Medical Complex – The Grove began distributing the Moderna COVID-19 vaccine. This is in addition to the ongoing Pfizer vaccine distribution on the Ochsner Medical Center – Baton Rouge campus.  
Ochsner Baton Rouge has provided more than 5,000 COVID-19 vaccinations locally and more than 60,000 statewide. Between Jan. 4 and Feb. 6, Ochsner Baton Rouge has more than 24,000 appointment times setup for vaccines.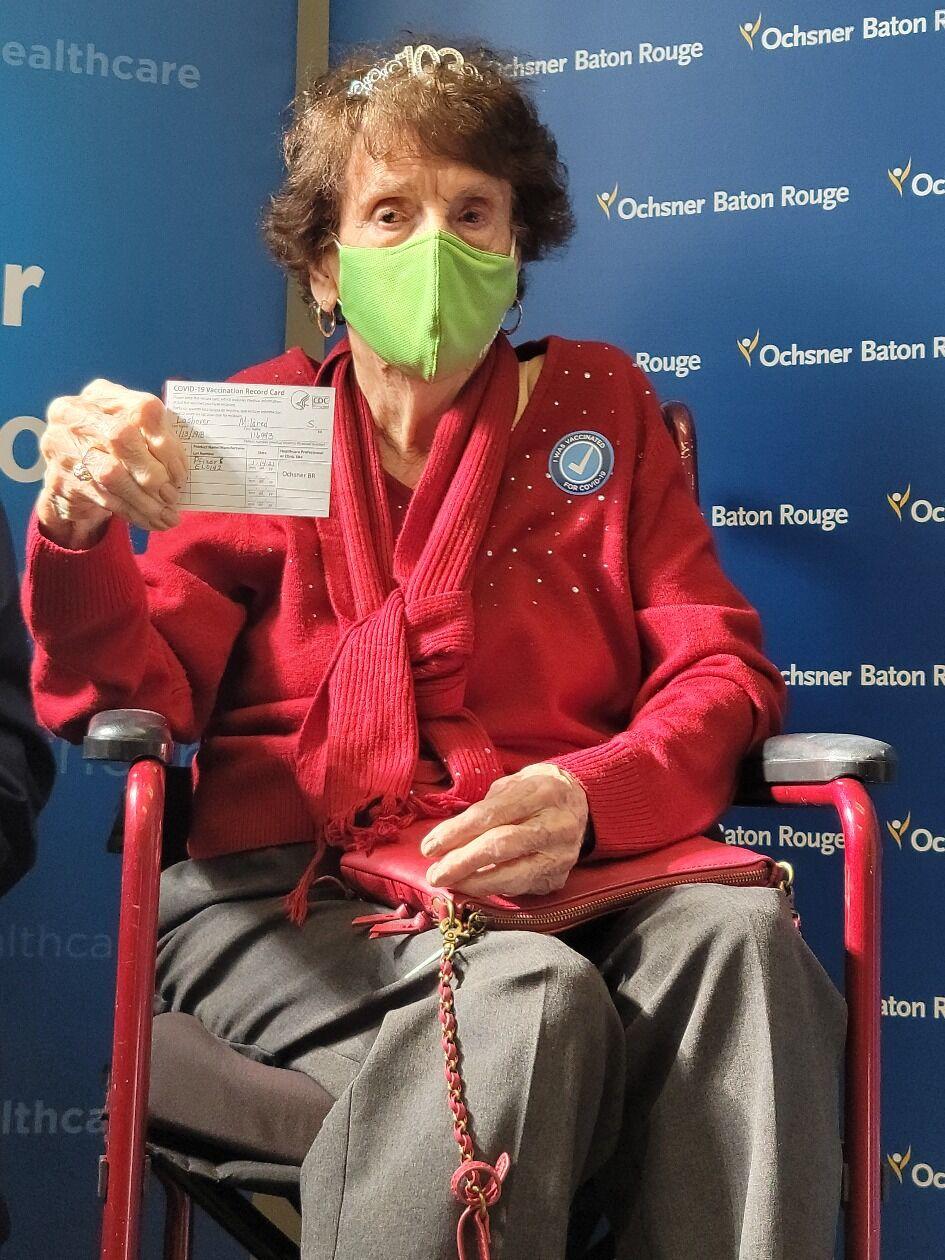 On Thursday, one day after turning 103 years old, Mildred Lashover received her first vaccine dose among another steady stream of patients that included her son, daughter and daughter-in-law. 
A native of Arabi, Louisiana, Lashover moved from the New Orleans area after Hurricane Katrina in 2005 and now splits time between her children in Baton Rouge and Hammond. Lashover says she has been an Ochsner patient since her mid-20s, starting with Dr. Curtis Tyrone, one of the five founders of Ochsner.  
Lashover says her secret to a long life has been "walking and being a hard worker."