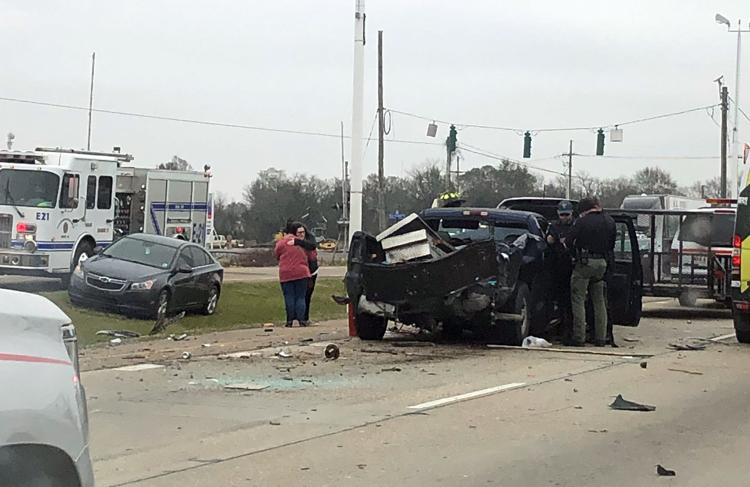 One man died and another is facing charges of negligent homicide following a multiple car wreck on LA 1 northbound in front of the DOW Westside YMCA around 11 a.m. Tuesday, Addis Police said.
Winston Collier, 77, of Addis, died as a result of the collision. A female passenger with Collier and one other person were transported to the hospital and have since been released, Addis Police Chief Ricky Anderson said. 
Five cars were involved in the collision after Joshua Pedigo, 41, of Brusly, slammed into the back of Collier's truck causing a domino effect. All of the vehicles were stopped at a red light, Anderson said. 
Authorities have reason to believe Pedigo was distracted, likely by a cell phone, at the time of the crash. He is being held by the East Baton Rouge Sheriff's Office for outstanding warrants but will be charged with negligent homicide by the Addis Police Department. 
Routine toxicology samples were taken and those results are pending. 
One of the vehicle's involved was a fire department service vehicle carrying a trailer, but no one from the vehicle was injured. 
Multiple car wreck on La. 1 by the YMCA headed North. Both lanes blocked, traffic passing on the shoulder. Looks like at least four cars were involved. pic.twitter.com/CVj5GaJ7uO

— Bre (@BtheJournalist) January 15, 2019