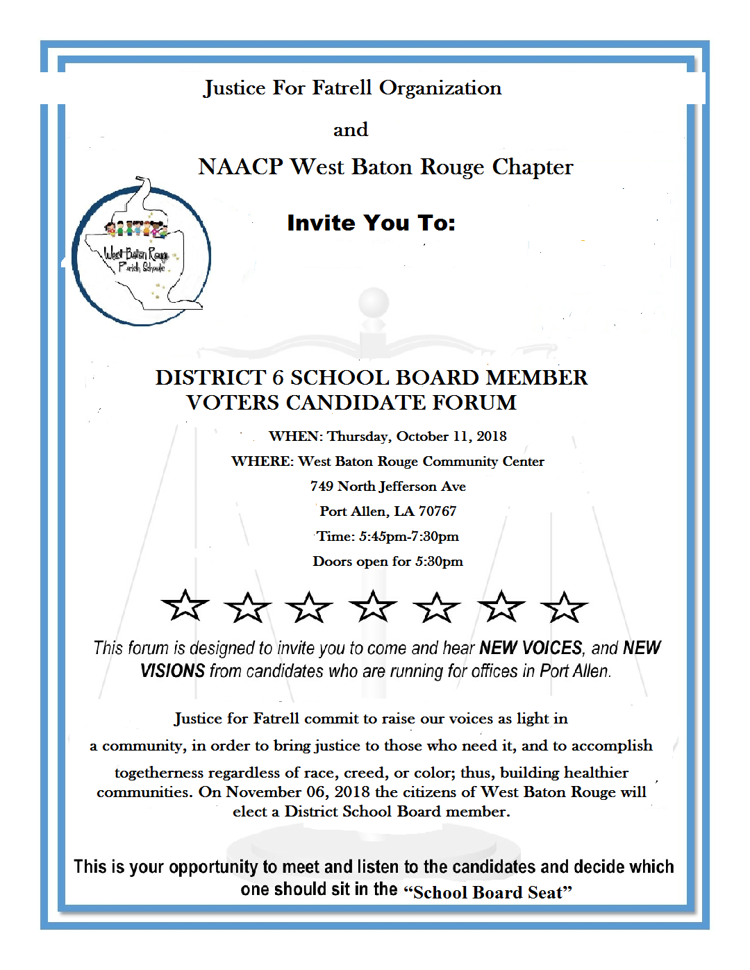 The Justice for Fatrell Organization and NAACP West Baton Rouge Chapter will host a District Six School Board Member Voters Candidate Forum Thursday, Oct. 11 at the West Baton Rouge Community Center at 5:45 p.m.
The forum is designed for residents to hear new voices and new visions from candidates who are running for the School Board seat for District Six, according to the public invitation.
School Board member Rose Roche will vie for her spot against candidates Chareeka Grace and Landry Sprull, Jr. in the Tuesday, Nov. 6 election.
Roche has served as the representative of district six for three and a half years.