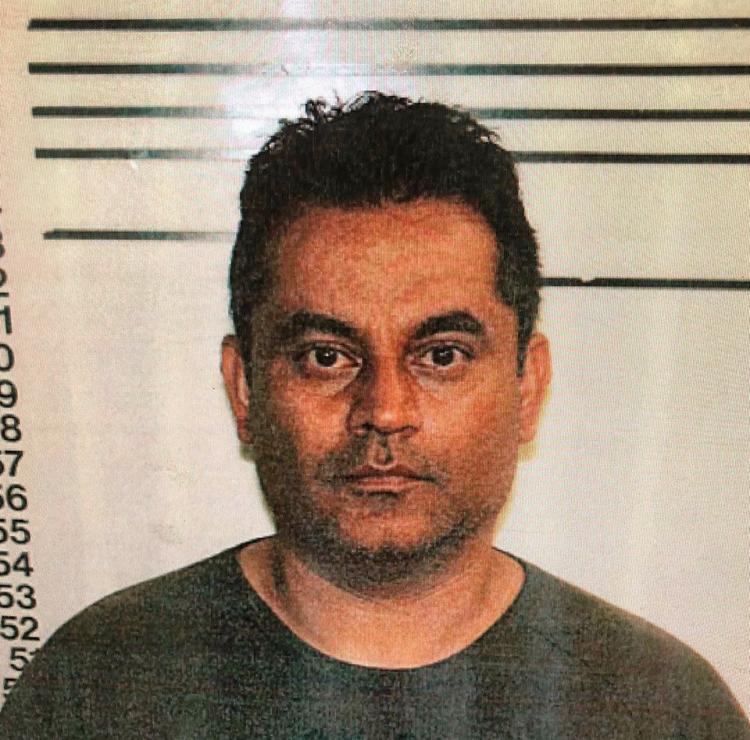 Oscar Lozada confessed to killing his wife Sylviane Finck Lozada in 2011 at Louisiana State Police headquarters on Friday, Oct. 5. 
East Baton Rouge deputies were seen searching a waterway in Ascension Parish Tuesday, Oct. 9 for Sylviane Finck Lozada's remains. 
East Baton Rouge Sheriff Sid Gautreaux announced Lozada's confession last Friday night.
Lozada was transported to the East Baton Rouge Parish Prison and booked shortly after. He faces one count of second-degree murder in the killing of his wife and former Brusly High School teacher Sylviane Finck. After her disappearance, he fled to Venezuela with their daughter.  
Detectives found Sylviane Finck's blood in the garage of their home while investigating her disappearance. Sylviane Finck's body has not been found.
Detectives with the East Baton Rouge Sheriff's Office, most notably Detective Todd Morris, followed the case for more than seven years. Officials did not issue an arrest warrant for Lozada until September of 2018, due to Venezuela not having an extradition treaty with the United States.  
Detectives kept up with Lozada and moved in once he moved to Mexico, then moved his daughter with him. He was extradited to the United States from Mexico in September. He was booked into jail in Maverick County, Texas after he was turned over by Mexican authorities. He waived his extradition and was booked into East Baton Rouge Parish Prison last week.
Their daughter, Angelina, who is now 12 years old is in the care of a foster family in Baton Rouge. She has been reunited with her mother's family from Belgium.
East Baton Rouge District Attorney Hilar Moore III will present the case to a grand jury in coming months.