Four women told stories of segregation, immigration and explored what it means to be an American citizen during a panel discussion Wednesday, Jan. 23 at the West Baton Rouge Museum. 
Students and residents listened as Erwinville native Wilhelmina Decuir described a segregated Port Allen and the importance of Cohn High School. Rumiko Bourg, an Addis resident and native of Japan, told her journey to American citizenship after arriving in White Castle, Louisiana. Vickie Theriot, Executive Vice President at Capital Area Finance Authority, detailed her struggle for citizenship after living a lifetime thinking she was already a citizen. Christina Talbot reminisced fondly of her childhood in Cuba before Fidel Castro took control and her family fled to America for freedom.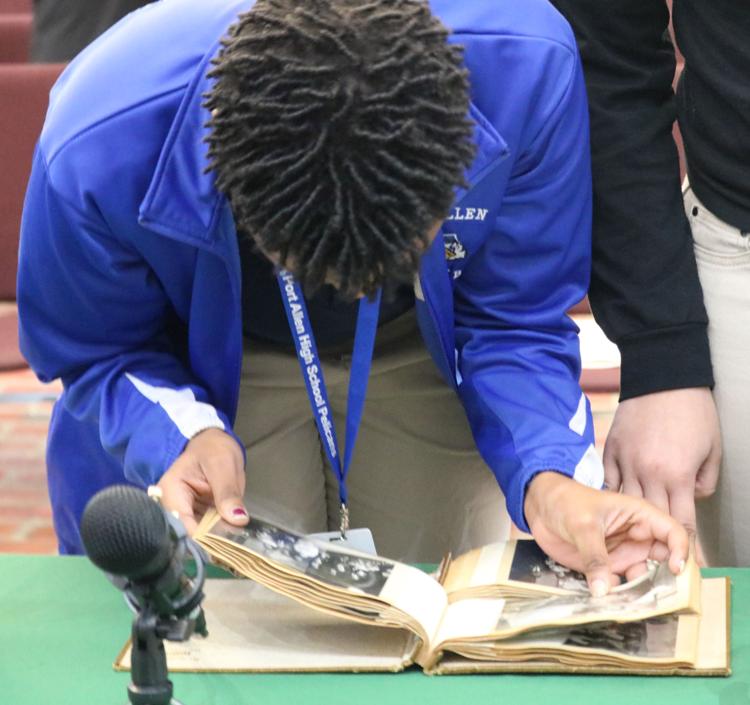 After hearing each woman's story of becoming and being a citizen, panelists answered questions from the audience of students and residents. Dr. Courtney Brown with LSU's National Writing Project moderated the discussion.
The panel is part two of a three-part series hosted by the West Baton Rouge Museum and WBR Library sponsored by the American Creed: Community Conversations grant given by the National Endowment for the Humanities through the American Library Association in partnership with Citizen Film and the National Writing Project. 
Part three of the American Creed: Community Conversations is Writing Workshop: Writing Our Future at the West Baton Rouge Parish Library beginning at 12:30 p.m. on Wednesday, Jan. 30.