West Baton Rouge Fire Chief Tim Crockett took the helm of the WBR Fire Department in February, just weeks before Gov. John Bel Edwards shuttered the state amid the coronavirus pandemic. 
"I hit the ground running," he said. "Full speed."
He started with new procedures for running calls. The number one priority is keeping the men and women of the fire district safe, he said. In the face of COVID-19, that means requiring masks, locking the front doors of the fire stations and making sure everyone keeps their distance. 
Safety First
He revisits procedures at least once a week and with every guideline change by the CDC or state health department comes a change in the WBR Fire Department's procedure. 
"This is a horrendous disease," he said. "And we have to stay one step ahead of it." 
Crockett meets daily with parish leaders "just about COVID-19." Together, they listen to Gov. Edwards give his daily briefing, "then we talk about our government" and "how to keep the people of this parish safe." 
Crockett doesn't just take safety seriously, he loves it. It's been a passion he's built his life around for more than four decades.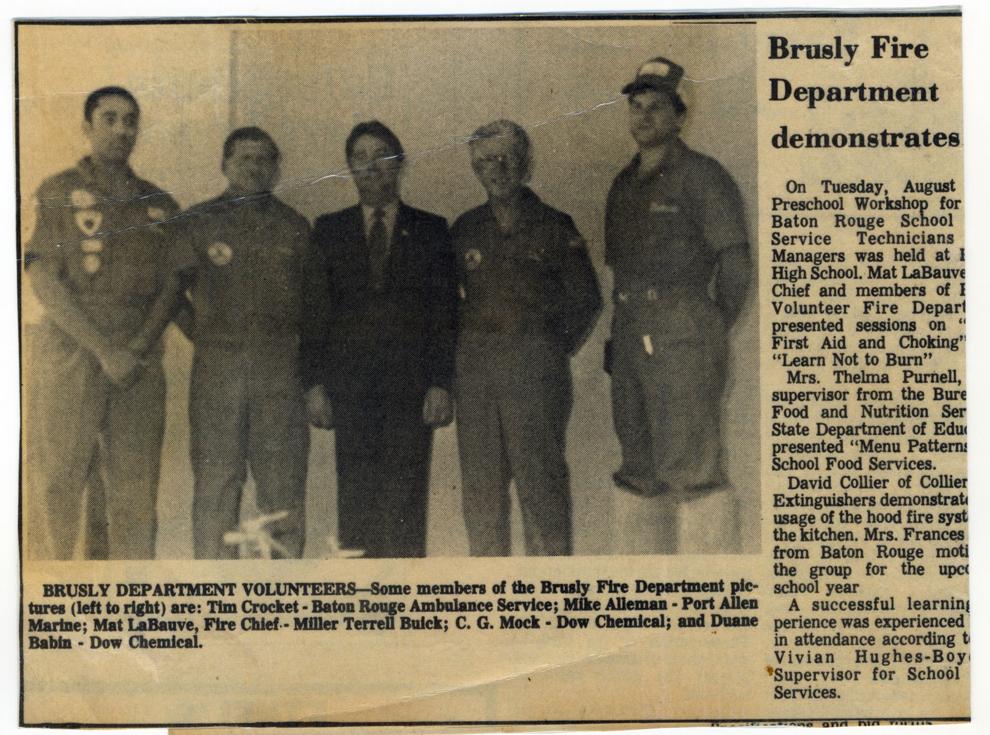 He has practiced fire safety as a volunteer firefighter in the parish for 38 years. He instilled safety in the hearts and minds of the Lobdell Volunteer Fire Department as the chief for over a decade. Now, he's pursuing an Associate's degree in safety to accompany several other certifications he's earned. He spent 31 years in a career with ExxonMobil that combined safety, administration and team management. For three years, he has served as the District Six State Representative for the Louisiana State Firemen's Association.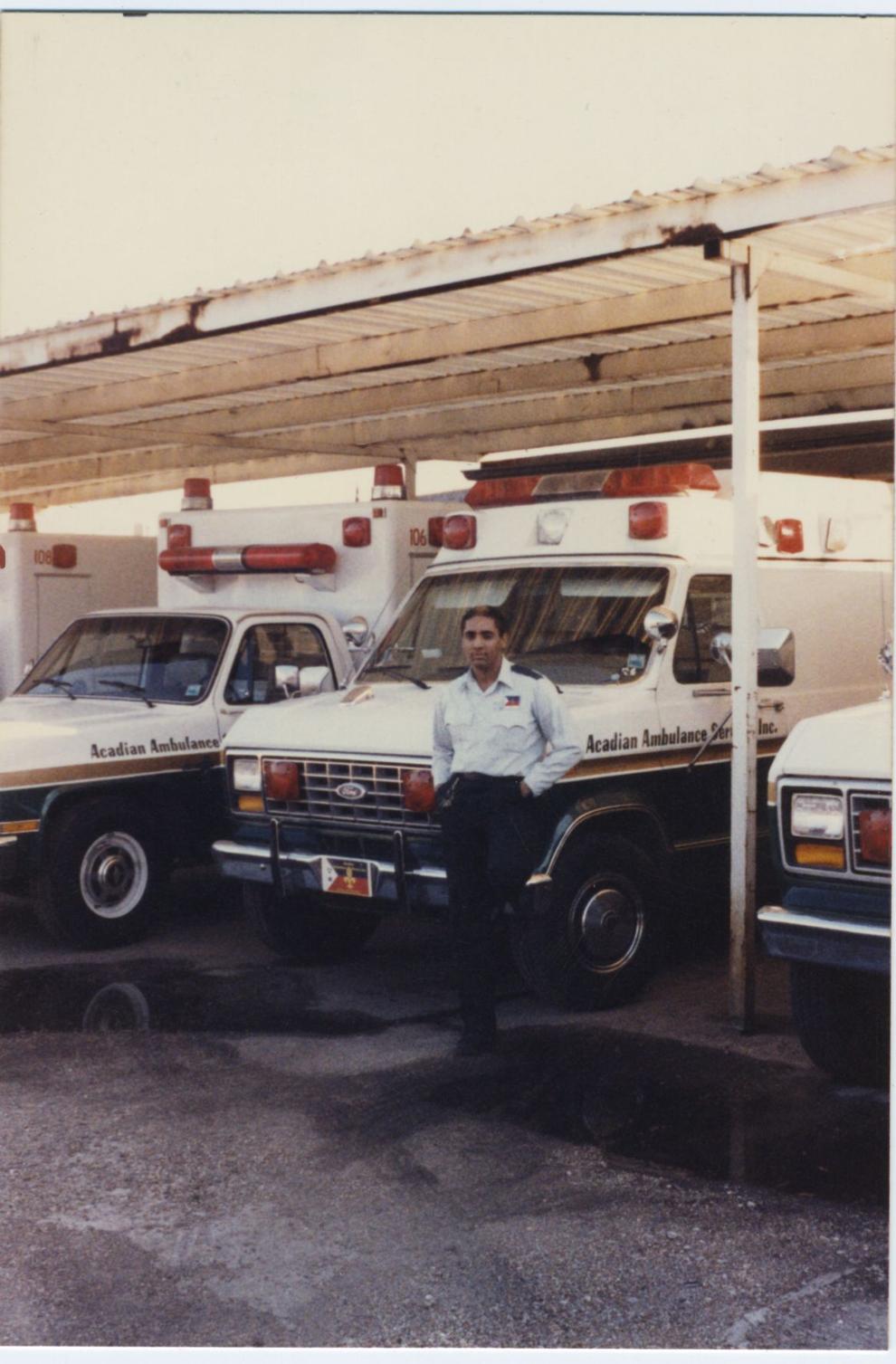 And it all started with a call to the Brusly Fire Department. 
An Early Call to Action
More than 40 years ago, Crockett's mother woke him in the middle of the night. She was "the one everybody would call when something was wrong." Crockett's cousin Harold had fallen so the two of them left for his house. They arrived at about the same time as the Brusly Fire Department.
"Unfortunately, when he fell, he fell of a massive heart attack," Crockett said. 
The young Crockett watched intently as the firefighters lept into action and performed CPR. 
"The ambulance came and took him to the hospital and in that moment in life, I said 'that's what I want to do,'" Crockett said. "And as soon as I could join Brusly Fire Department, I did."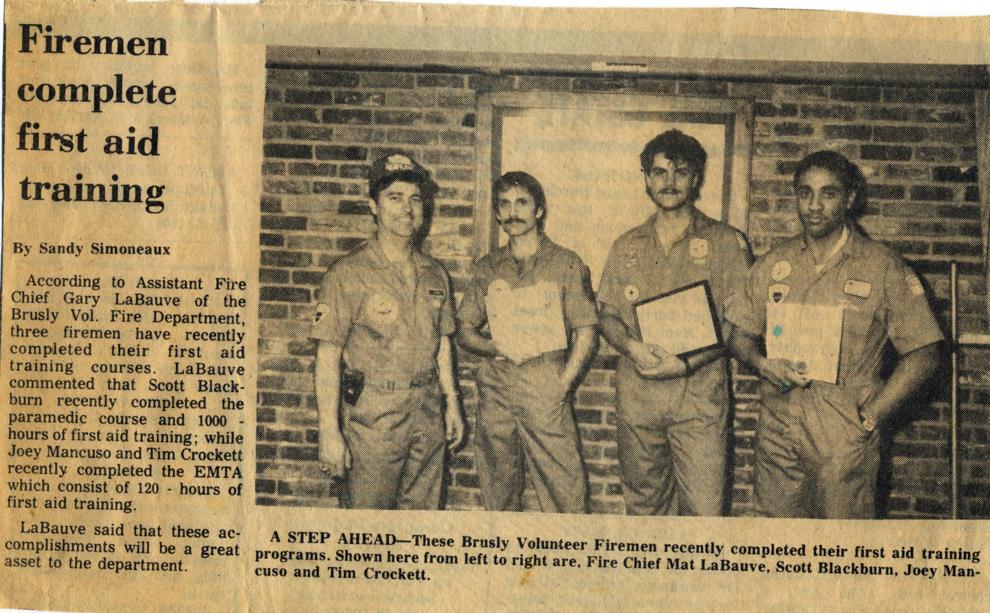 At 17 years old he joined the Brusly Fire Department as a volunteer and as the cliche goes, the rest is history. 
Earlier this year he became West Baton Rouge's first part-time fire chief, "or at least that's what they classify me as," he said with a laugh. 
Parish President Riley "PeeWee" Berthelot went through several applications and interviews but "didn't see what I liked for the position." Berthelot knew the district needed someone who could close the gap between paid firefighters and volunteers because the half-cent sales tax, which funds the parish's fire district, leaves the department "very dependent on the volunteers" he said. State Fire Marshal Butch Browning told Berthelot he should consider hiring a part-time chief.
"[Browning] said 'Tim Crockett has been doing that for many years as the chief of Lobdell,'" Berthelot said.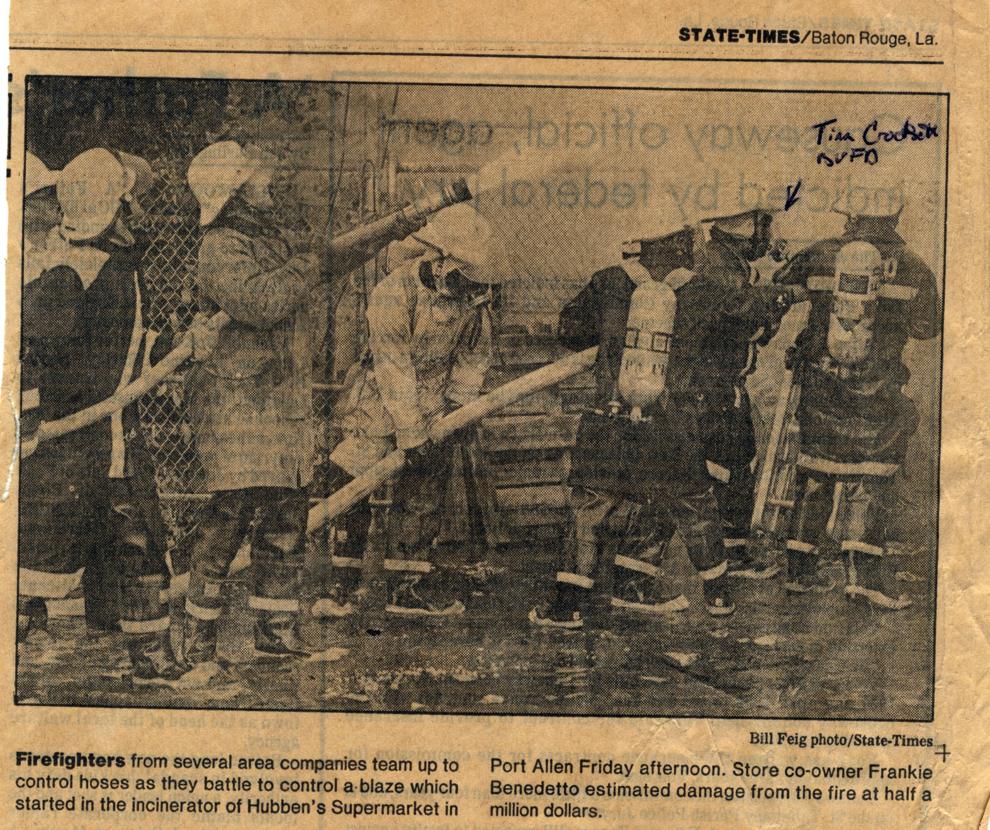 After abolishing the full-time position with approval from the Parish Council and getting the blessing of the state Civil Service Board, Crockett was hired.  
What's the Plan, Chief?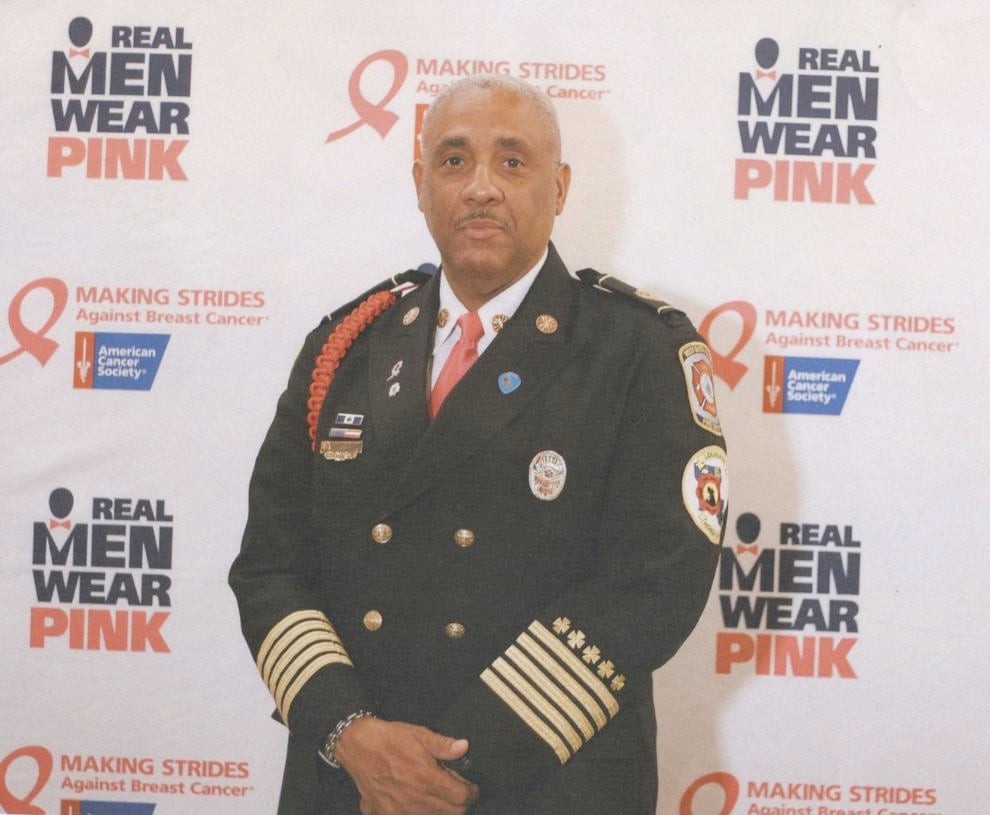 Crockett is in charge of 18 paid firefighters, including four new recruits and "never enough" volunteers but his goal is simple - exceptional customer service with impeccable safety. He refers to taxpayers as customers. 
He's putting the team management skills he learned at ExxonMobil to work but the job goes "deeper than that." 
"My goal in life was to be a caretaker," he said. "The only thing I know how to do is take care of people."
When he looks to the future, he sees a cohesive group of skillful, knowledgeable, aggressive and cutting-edge firefighters working for the department to serve West Baton Rouge. And he looks forward to the process of getting there. 
He'll need "training, good people, good equipment and time." He's got the people and most of the equipment on hand already. 
The biggest challenge is getting everyone on board with his mindset - "If you're going to do it, love it and be passionate about it."
With all of those ingredients and a cohesive unit of paid and volunteer firefighters he expects West Baton Rouge to become one of "the finest fire departments in the state." 
Already, "morale has picked up," Berthelot said. "Both for the volunteers and full-time paid guys."
Up for the Challenge
There isn't much hanging on the corkboard next to his desk beside a packet of papers tacked to the corner. He flips to the page with the WBR Fire Department's mission statement with a precision that is nearly muscle memory. The rest of his office is equally as decorated, except for one table. There are dozens of "challenge coins" neatly arranged around ribbons, certificates and a photo of Crockett and his wife, Ellen Green-Crockett.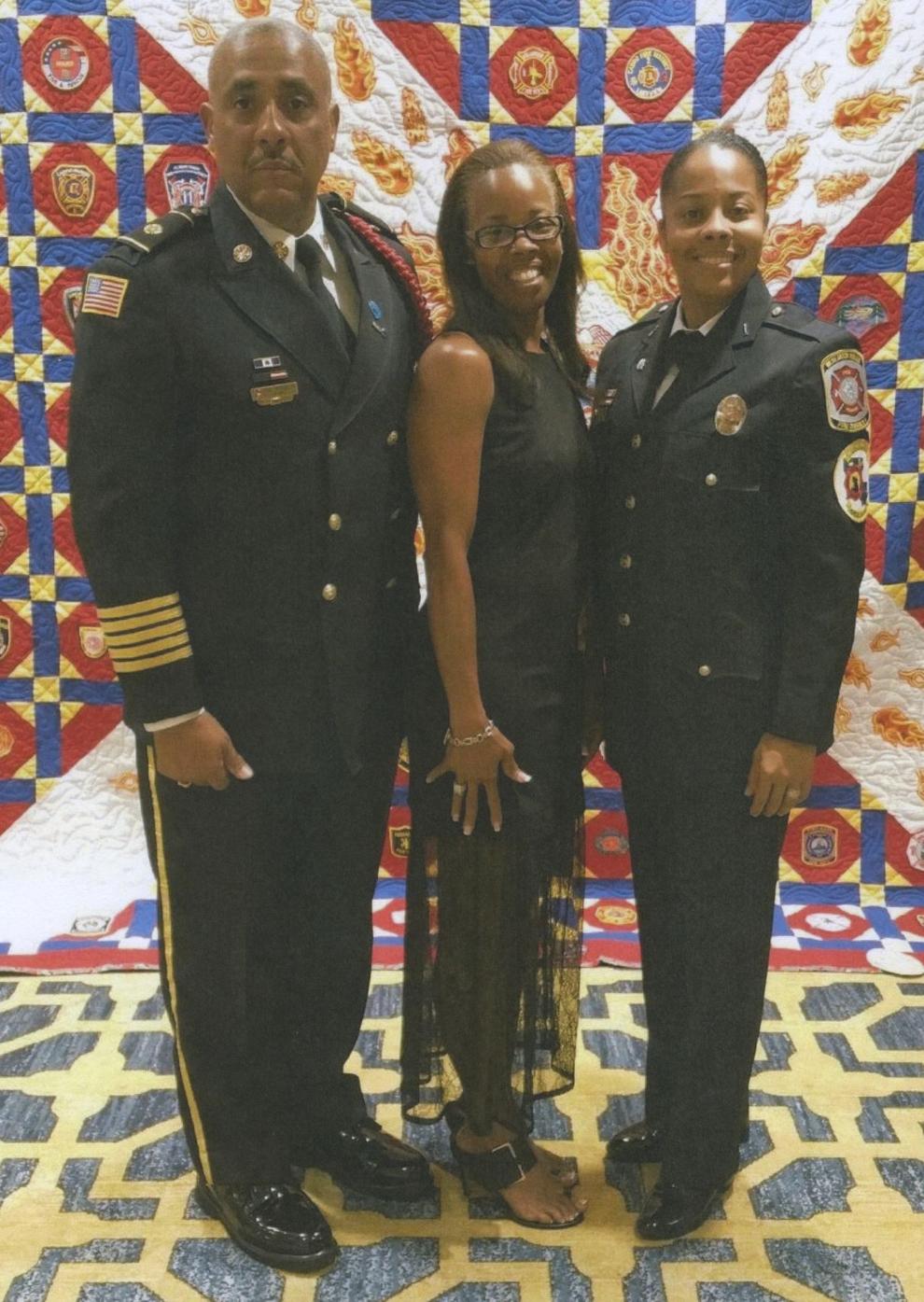 He has collected around 80 challenge coins in the course of his careers from peers and leaders as their way of saying "thank you" or "job well done" and he considers them among his most prized possessions.
Crockett gives challenge coins to each of the firefighters with a heartfelt "I love you" to congratulate and thank them. He plans to design a new one each year and with each milestone. Right now, he's working on a COVID-19 challenge coin.
He doesn't just expect a job well done from his crew, he helps them do it. 
"He's a guy that can talk to people and he can listen," Berthelot said. "He can make them, really challenge them." 
Crockett hit the ground running at full speed and has no plans to slow down. He and his crew have a job to do and a parish to keep safe. 
Berthelot is confident he and the Parish Council chose "the right man for the job." 
"I look it at it as I have about 26,000 relatives and I'm going to take care of every one of them," Crockett said.