Students at Port Allen High School are gaming their way towards successful careers in computer engineering and technology with the recently formed Competitive Esports Club. Engineering and Computer teacher Matthew Clark, who is also an avid video gamer, advises the club.
Esports is a form of sport competition using video games among teams or individual players. The industry is booming as viewership, participation and revenue increase for professional gamers. According to a report by Reuters, global Esports revenues topped $1 billion in 2019.
"This is one more avenue for them to grow," Clark said of the competitive gaming club.
The High School Esports League (HSEL) recently selected Port Allen High School as one of 25 recipients in the nation to receive a state-of-the-art Esports lab. The initiative, sponsored by the Army National Guard, ASUS and Intel, provided six high-spec gaming systems. The HSEL Roadshow visited on Wednesday, March 17, to show students how to set up the computers and gaming systems. Then, the students paired up and got to work building their new Esports lab.
"We all loved the experience," Joshua Peffers said.
Team Captain Junior Renwick Douglas excitedly pointed out the i9 core processors, ASUS gaming monitors running at 150 Hertz and Tuf Gaming motherboard.
"As a teacher, that teaching moment was invaluable, watching them learn and doing it all themselves," Clark said.
With every tiny screw and cord in place, the students only have a few steps left in getting the PCs set up for competitive gaming. The state-of-the-art gaming systems are built to last and will be compatible with years worth of ever-evolving software programs.
"These will last us quite some time moving forward," Clark said.
The team currently competes in Super Smash Bros., Call of Duty and similar multi-player competitive Esports. The competitions are fun and games, but they are also opportunities for students to earn valuable college scholarships. In addition to the lab, HSEL has committed to paying all competition fees for Port Allen High School gamers for the 2021-22 school year, expanding accessibility for students/.
Clark said that local students have earned as much as 90 percent scholarships to pursue computer engineering degrees or compete on collegiate Esports teams.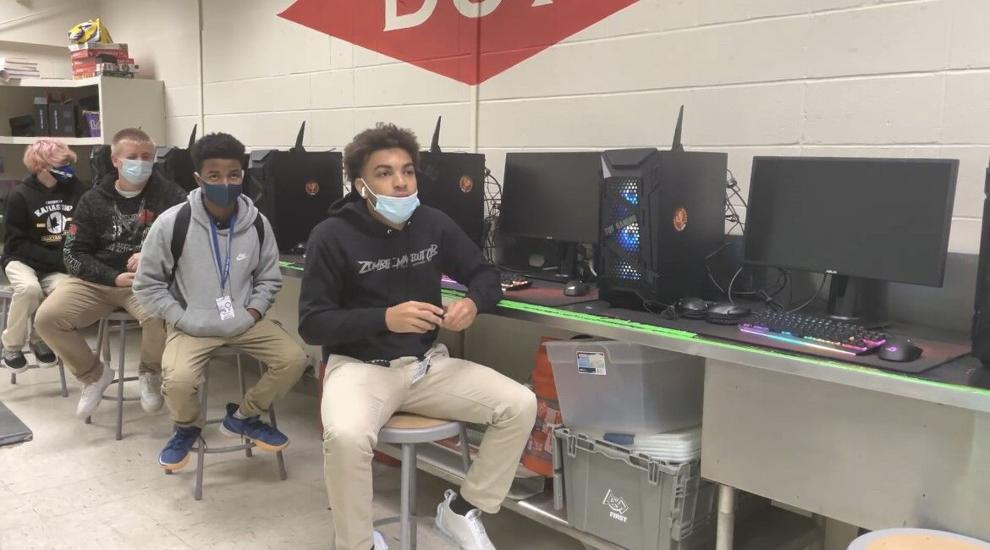 For Douglas, the Competitive Esports Club has been a great way to make new friends. He said that from building computers and systems together to neck-and-neck competitions during the annual lock-in, gaming is about connection.
Clark has big aspirations for the club and is already connecting with Port Allen Middle School to establish a feeder program.
The future is bright for Esports and competitive gaming, and the computer skills students learn could mean great job opportunities. According to HSEL, Esports teaches participants streaming, production, programming, and management. By playing games, students can deepen their levels of interaction and communicate more effectively, readying them for later life.
"You come together as a team to win. That's competitive gaming," Douglas said. "Winning and being on a team - It beats any other feeling."