Seventy-five years ago Brusly native Wilfred J. Babin was killed in action during World War II. Earlier this month, his niece Maureen Dupuy donated the Purple Heart he earned while serving to the Brusly Centennial Room.
The Purple Heart Medal is an honor awarded in the name of the President to those wounded or killed while in combat.
Wilfred Babin graduated from Brusly High School in 1939 and joined the service in 1942, just one year after his brother Walter Babin entered the service.
"When they went into combat, I found out about it a few days later, and I expected the worst," Walter is quoted saying in an interview by Brusly historians. "They had 75 percent casualties, 25 percent deaths, so I figured the odds were against him."
Walter was right, his brother lost his life at San Pedro, in the first and only time he saw combat, on January 6, 1944. His brother saw him alive last on October 19, 1943. The two were stationed just over a mile from one another, though it was not known to them at the time.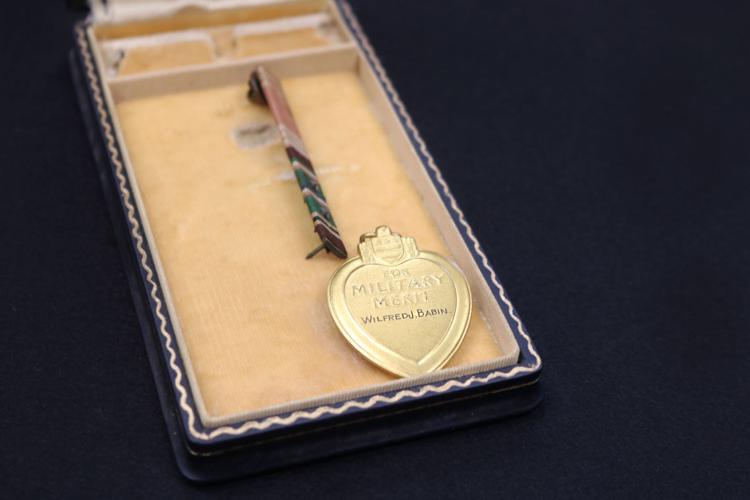 Many Brusly natives may know Wilfred Babin through his sister Margaret Babin Dupuy and brother-in-law, Harold A. "Mutt" Dupuy, Sr., owner of Mutt's Bar.
The Babin home still stands on the Old River Road today and is occupied by a family member.
Wilfred Babin's Purple Heart now calls the Brusly Centennial Room in Town Hall home, along with several other memorabilia items including his brother-in-law's hat from when he served as the town's first fire chief.