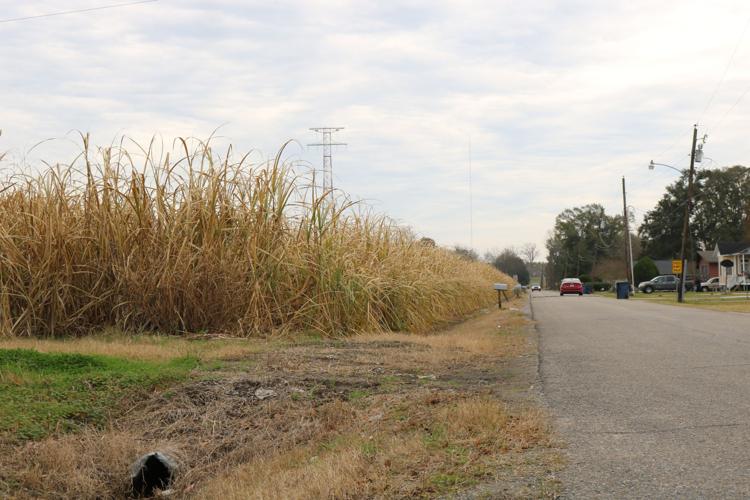 Red Hat Road residents are concerned a new subdivision will increase utility and drainage issues as well as crime. The neighborhood will nearly double the number of homes on the road, adding 21 to the almost 30 currently there. 
"Every time there's a new development or subdivision in that area we have more and more flooding, that's including me," Councilwoman Naomi Fair, who represents the district encompassing Red Hat Road said.
The Parish Council approved the final plat presented by TDH Properties during the Thursday, Dec. 13 council meeting, but plans to make changes to the verbiage before officially signing off on the project. Fair cast the only dissenting vote. 
TDH Properties, a company based in Plaquemine, will develop 14-acres of the sugarcane field behind the building that was once Fred's Super Dollar. 
Red Hat Road resident Sidney Williams raised concerns over drainage, a lack of fire hydrants and the safety of local children due to narrow streets and lack of lighting. TDH Properties is required to make water and sewer infrastructure improvements before final power will be granted, according to a resolution passed by the Planning and Zoning Commission. TDH Properties will pay most of the fees associated with adding an eight-inch water line and new sewer line which will discharge into the public sewer system, Parish President Riley "PeeWee" Berthelot said. He is waiting to see how Entergy will provide service to the area and whether they will install lights, but plans to meet to solve the issue if Entergy does not, he continued. 
As for draining, a crew was sent to clean trash out of ditches to aid in faster draining Thursday, Dec. 13. Fair reminded her fellow council members of an incident involving an alligator in the area. 
"The water had gotten so high the alligator was floating on top…" Fair said. "I'm just concerned. They have small kids in the neighborhood and it's nothing for an alligator to jump out of that canal and grab one of them…" 
Developers will dig new culverts, as silt deposits from the existing sugarcane field impact them, Berthelot said. 
Under parish zoning laws, developers could have placed as many as 48 lots on the tract. The final design includes 21 lots ranging from half an acre to three acres, to remain sensitive to traffic and the tight-knit community, developers said. 
The subdivision will be an upgraded version of similar local projects by TDH Properties such as Sunset Place in Addis and homes on California Avenue in Port Allen. The starter homes will be approximately 1,400 square feet with a starting range of $160,000, TDH Properties representatives said. The target market for the development is working men and women employed by local industry looking to avoid traffic, they continued. 
Despite assurances of infrastructure improvements and high-quality homes, Williams remained unconvinced the development is the right decision for the area. 
"...I mean you got to develop at some point, but 21 houses to me is a lot for that size property," Williams said. "...I'd rather 10."