UPDATE: Power has been restored to Brusly residents. 
---
Residents of West Baton Rouge are thawing out after a rare winter storm coated much of the state in ice on Monday. Hundreds of West Baton Rouge Parish residents remain without power - with residents of Orleans Quarters, Allene Street and Live Oak in Brusly on their third or fourth day without electricity, according to Parish President Riley "PeeWee" Berthelot.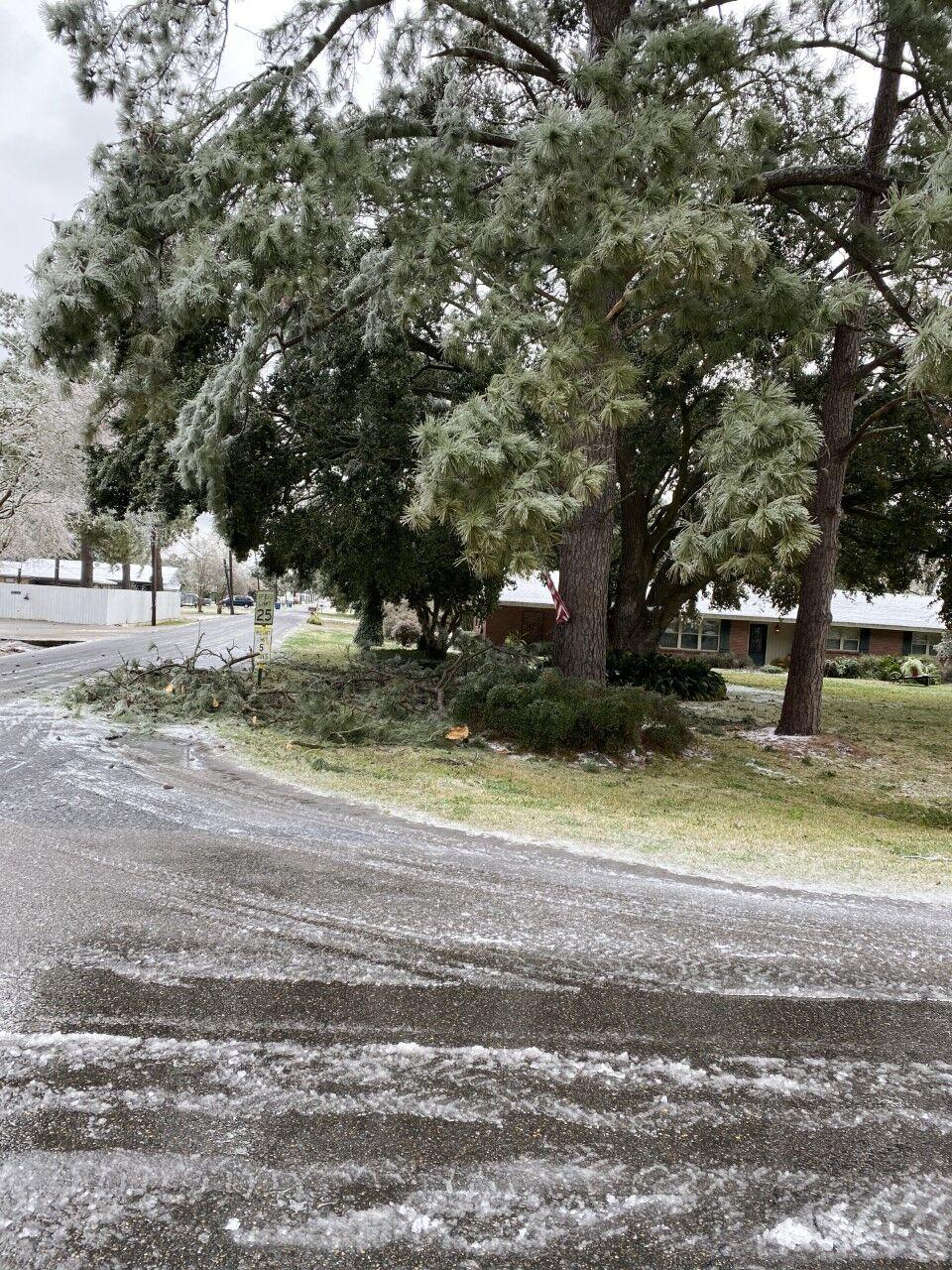 Sunset in Addis and quite a few residents of Sugar Mill, especially the apartment complex, are still without power as of Wednesday morning, Berthelot confirmed.
As of this morning, a total of 862 residents in West Baton Rouge and Pointe Coupee remain without electricity. 
The deep freeze forced businesses and roads across the Greater Baton Rouge region to shut down on Monday. Some have opened up for Wednesday, with parish employees back at work, but many businesses remain closed. The Mississippi River Bridge, along with stretches of the interstate, remain closed through due to ice. Rain is expected Wednesday afternoon when temperatures will get above freezing. Berthelot said he expects the rain to help get some of the ice off of the new bridge and interstate and allow them to open for Thursday.
Entergy crews worked to restore power to hundreds of homes in West Baton Rouge on Monday and Tuesday. Tuesday morning, approximately 1,000 parish residents were without power. That number jumped Tuesday evening. Berthelot said he is not sure whether those outages are due to rolling blackouts or more falling limbs. Most outages have been caused by low-hanging vegetation and limbs snapping, taking power lines down with them as they fell under the weight of ice.
West Baton Rouge Parish Government took several measures to ensure resident safety during the historic temperature drop, including opening the Addis Community Center as a temporary shelter and issuing a 9 p.m. curfew on Monday. The shelter closed less than three hours after it opened due to a lack of residents utilizing the facility.
Crews are currently out clearing ditches of limbs and debris. All surface roads are clear and open.
"We're about the best we can be under the conditions," he said.