The former Glorious Barber and Beauty Salon on Louisiana Avenue in Port Allen has undergone extensive renovations, but its legacy as a place to socialize will remain. 
Rosehill Church cut the ribbon on the Youth Village Restoration Center in a celebration with community leaders, public officials and church members on Friday, March 1. 
The newly remodeled two-story building is complete with a computer lab, classrooms for individual instruction, a full kitchen, an Xbox and PlayStation gaming center, and "Kid's Corner" for younger children. The center is open to the public.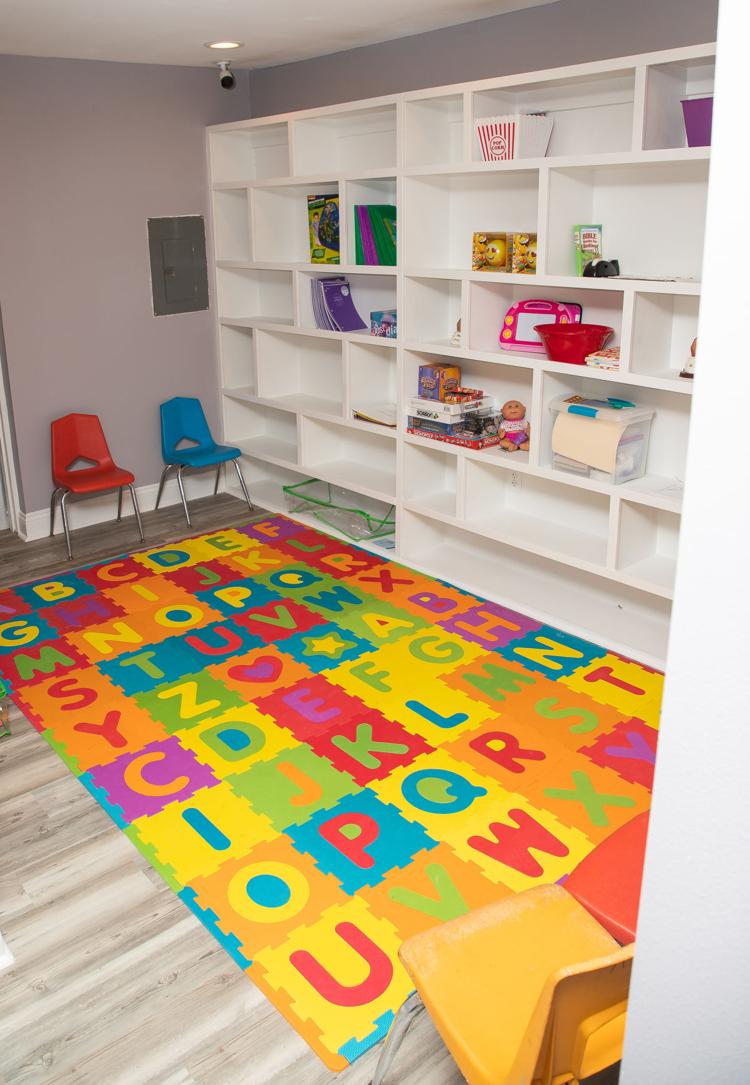 "We just want to be a blessing to this community," Pastor James Morrise said during the ceremony Friday. 
The Youth Village Restoration Center will partner with WBR Schools to provide bussing to and from the center for before and after-school programs and offer free tutoring and summer-school programs, Morrise said. The Center will also offer classes on entrepreneurship, small business planning, and parenting which will be open to all members of the community. 
BestBuy and Cox Communications donated electronics like computers and televisions for the center, which helped make a community computer lab on the first floor available to the public. 
"I'm sure the community is going to be totally impressed and the kids will be happy here," Sharon Oubre-Williams, Membership Director of the West Baton Rouge Chamber of Commerce said. 
When Glorious Barber and Beauty Salon owner Lisa West Snearl closed the salon's doors to downsize, she prayed it would become "something productive." 
The quote displayed above the door of the Youth Village Restoration Center assures it will live up to those expectations. 
"When broken, we don't throw it away. We remake the clay," it reads.